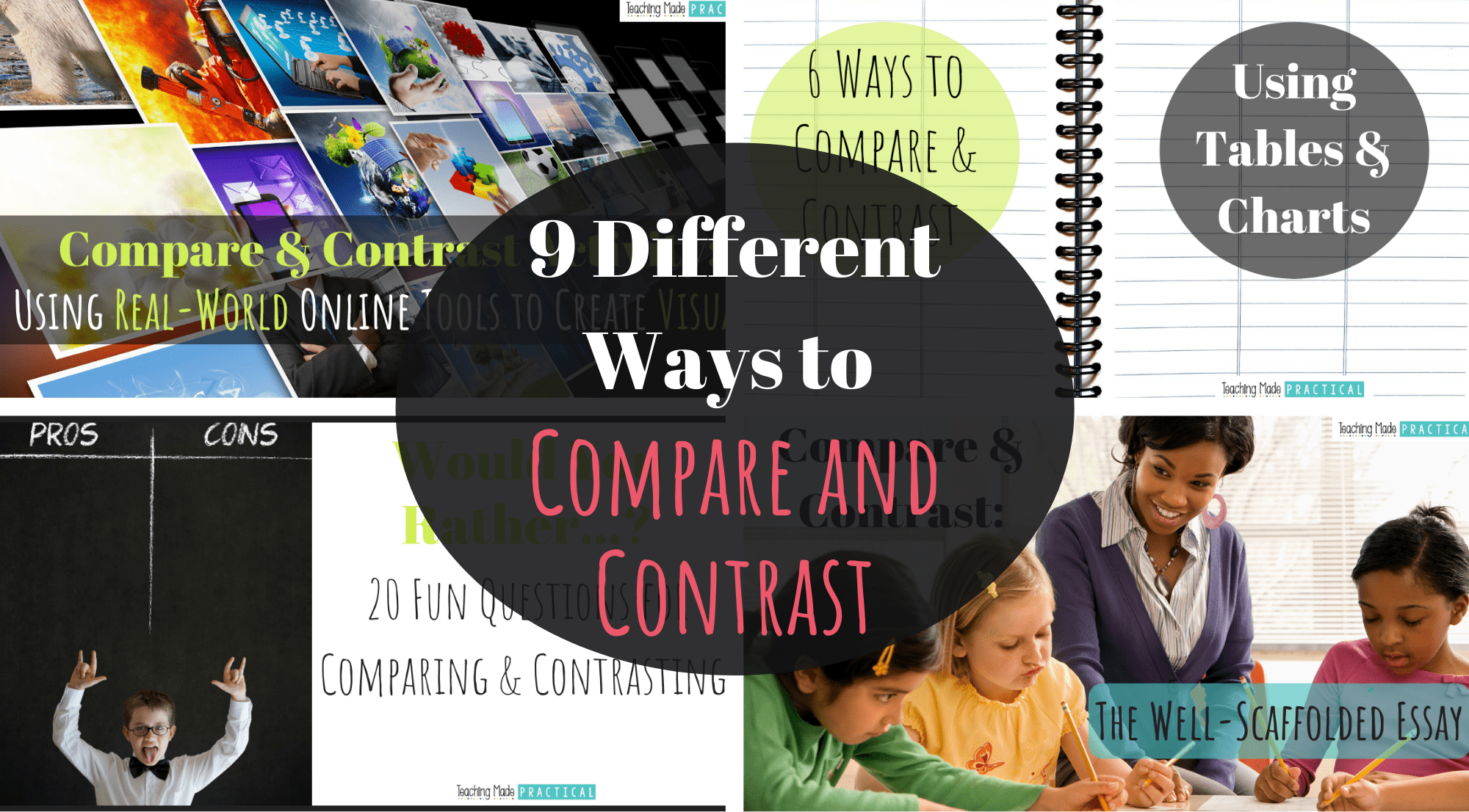 Looking for a Venn Diagram alternative to help spice up your
compare and contrast lessons?
  Check out the 9 activity ideas below for your 3rd, 4th, or 5th grade classroom.
1. Have Students Write a Compare and Contrast Essay / Paragraph
2. Have a Snowball Fight - A Fun Compare and Contrast Activity
3. Use the Four Corners Strategy
4. Use A Scaffolded Venn Diagram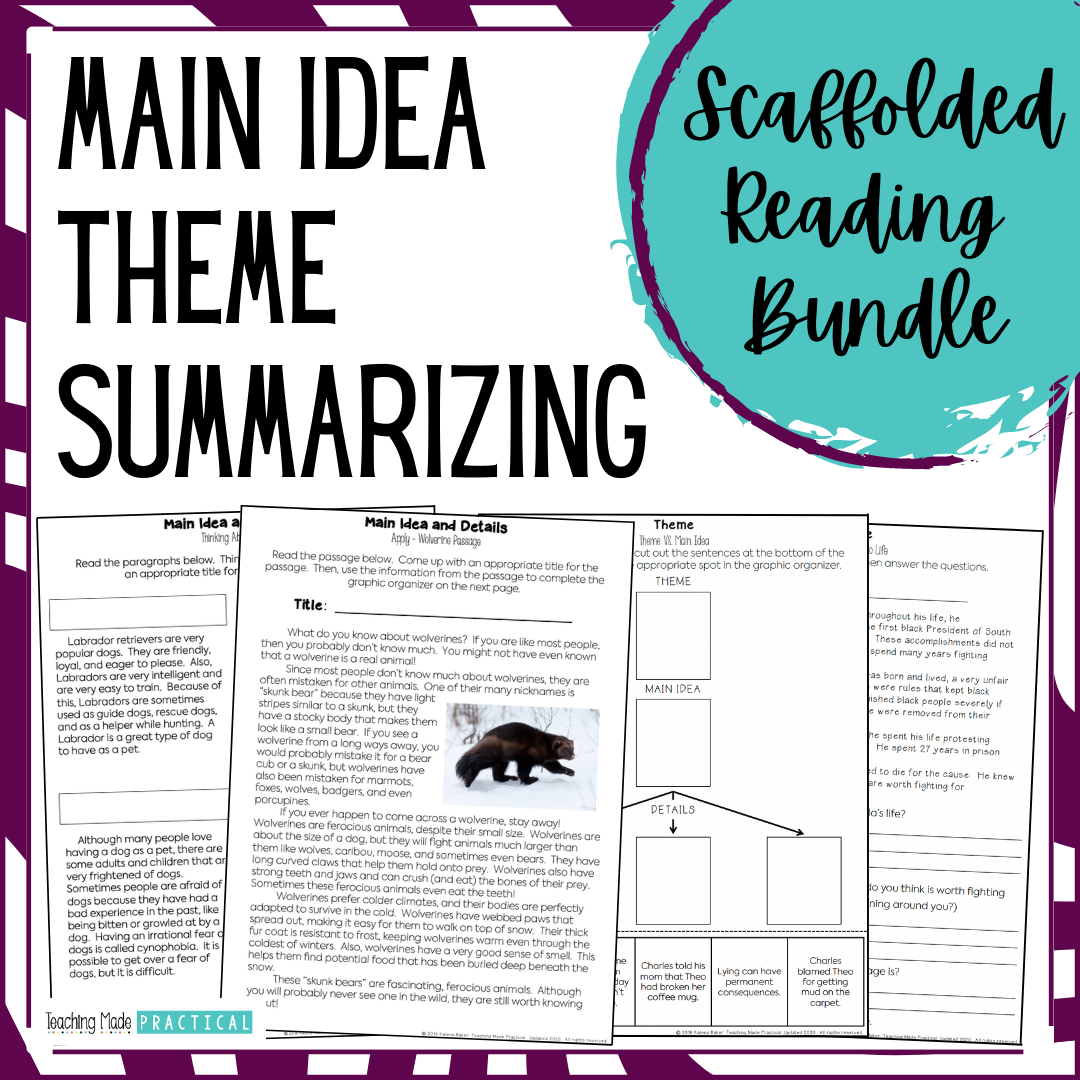 Main Idea, summarizing, and theme are hard skills to teach and hard skills for students to understand.  Curriculums often do not address these skills in a way that make sense to students.
This mostly no prep resource scaffolds these 3 skills to help even your struggling students be successful - and right now it is 35% off!
5. Use Tables or Charts to Compare and Contrast
We tend to lean on Venn Diagram graphic organizers when teaching comparing and contrasting, but students will encounter tables and charts much more often in the real world.
Teaching students how to create tables designed to compare and contrast requires high level thinking and will help them be able to read and interpret tables much more easily.
Check out these tips for using tables and charts in your compare and contrast unit here.  
6. Have Students Create and Justify Rankings
When we rank or put things in a specific order based on certain qualifications, we are really comparing and contrasting.  This type of ranking activity can be integrated into your classroom activities very easily with no prep.
For example, you can easily ask your students to write down the last 5 books you have read as a class in order from their favorite to their least favorite.  Then, have students explain their reasoning.  They will automatically be comparing and contrasting the books they have read in their head.
Check out these no prep ideas on how to use rankings in your reading, science, and social studies lessons here.  
7. Have Students Compare and Contrast Using Visual Online Tools
8. Use "Would You Rather" Questions
9. Fill in Compare and Contrast Graphic Organizers
Once again, our go to graphic organizer for comparing and contrasting is the Venn Diagram.  However, a quick search on google or
Pinterest
will provide a variety of comparing and contrasting graphic organizers to choose from!
A Ready To Use Compare and Contrast Freebie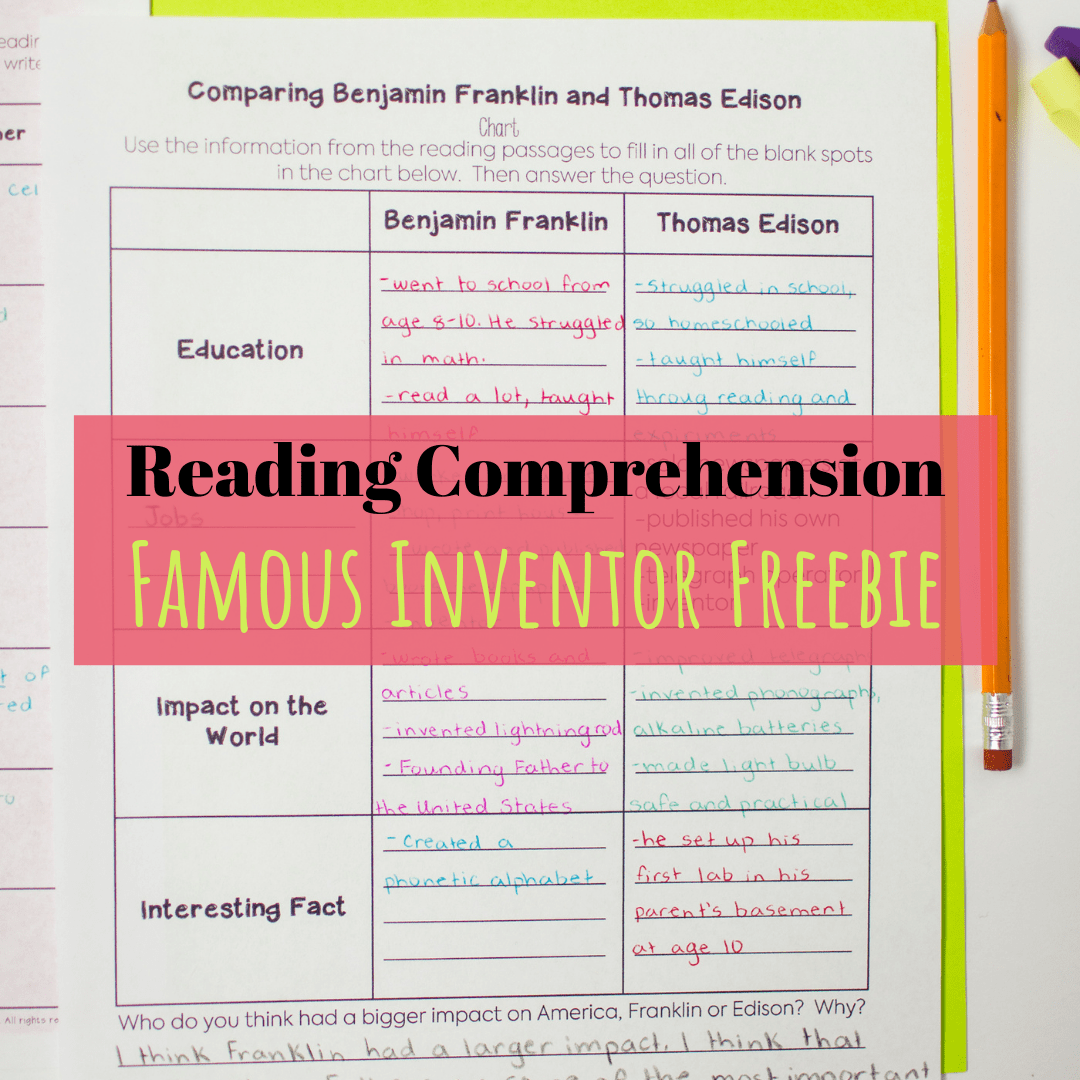 Download these reading passages with a compare and contrast activity for free and use it to today!