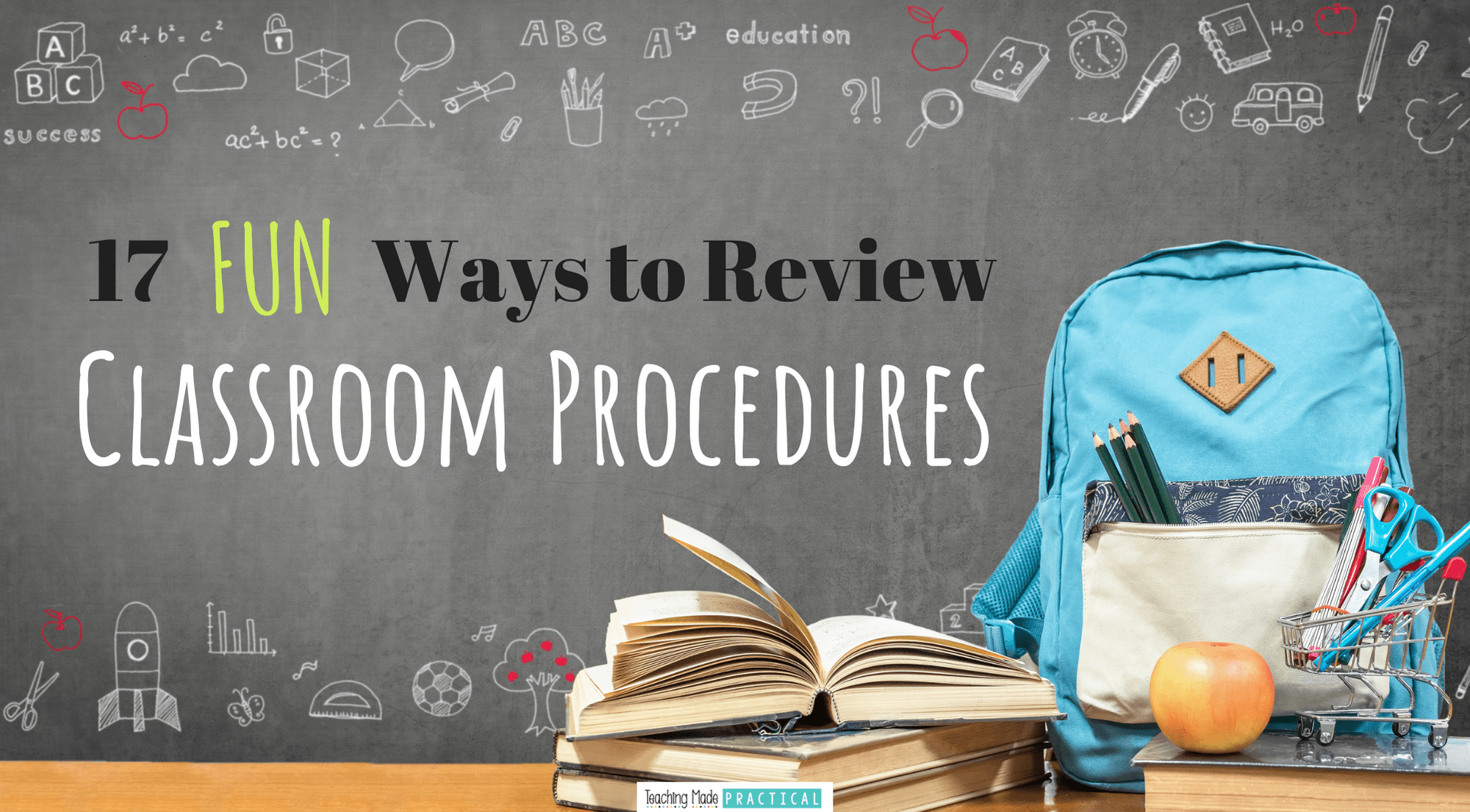 We all know the importance of teaching and reviewing classroom procedures. As upper elementary school teachers, we are bombarded with recommendations to practice routines and procedures constantly, particularly the first week of school, and then to keep practicing them throughout the school year.
But how do you teach and review procedures over and over again without boring your 3rd, 4th, and 5th grade students?  Below are 17 different ways to practice and review classroom procedures the first week of school and then again throughout the school year.
Need ideas for setting up different procedures?  Check these out.  And make sure you aren't missing any procedures with this free procedures checklist.  
Fun Ideas to Reinforce Your Procedures and Rules
 1. Use a Find Someone Who Freebie
 2. Create a Class Book of Procedures
Make each student (or pair of students) responsible for illustrating and explaining one important procedure in your classroom. Then, put all the pages together to create a class book. Place the completed book in your classroom library so students can read for fun (or if they need a quick review of procedures).
 3. Create Individual Books of Procedures
Each student can illustrate and explain 5 or 6 or the most important classroom expectations and create a book that they can store in their desk for reference.
As you go throughout the school day, take pictures of students that are correctly following classroom routines.  Post those pictures somewhere in your classroom for students to use as reference.
You could also assign the picture taking as one of your classroom jobs.
Have groups of students create an anchor chart for certain procedures.  As they school year progresses, you can always go back and refer to the anchor charts as needed.
Have small groups or pairs of students act out a classroom procedure.  Make it more fun by having them act out both the wrong way and the right way!
 8. Video or Slide Presentations
There are a variety of easy to use technology tools that students can use to create a fun presentation.  Powerpoint,
Prezi,
Animoto
, or Google Slides are all good options that will give students a chance to experiment with different tech tools.  Have students create a presentation about one of your most important classroom rules or routines.
 9. Create A Classroom Procedure Foldable 
You can assign specific procedures for students to explain, or let them choose.
There are a lot of no prep foldable options that students could create to review classroom procedures.  Check out these ideas.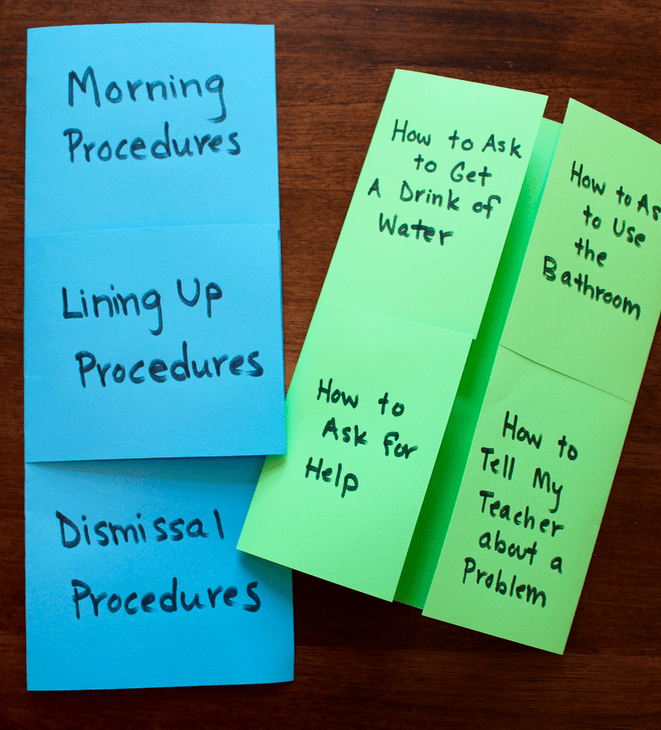 Assign a procedure to small groups or pairs of students, and have them write a song or poem about the procedure. Your bolder students can present these to the class!
If your students are intimidated by poetry writing, then have them start with one of these shorter, less intimidating forms of poetry. 
Have students create their own comic strip that explains a classroom procedure.  Use pencil and paper, or try out this
online comic book creator
tool.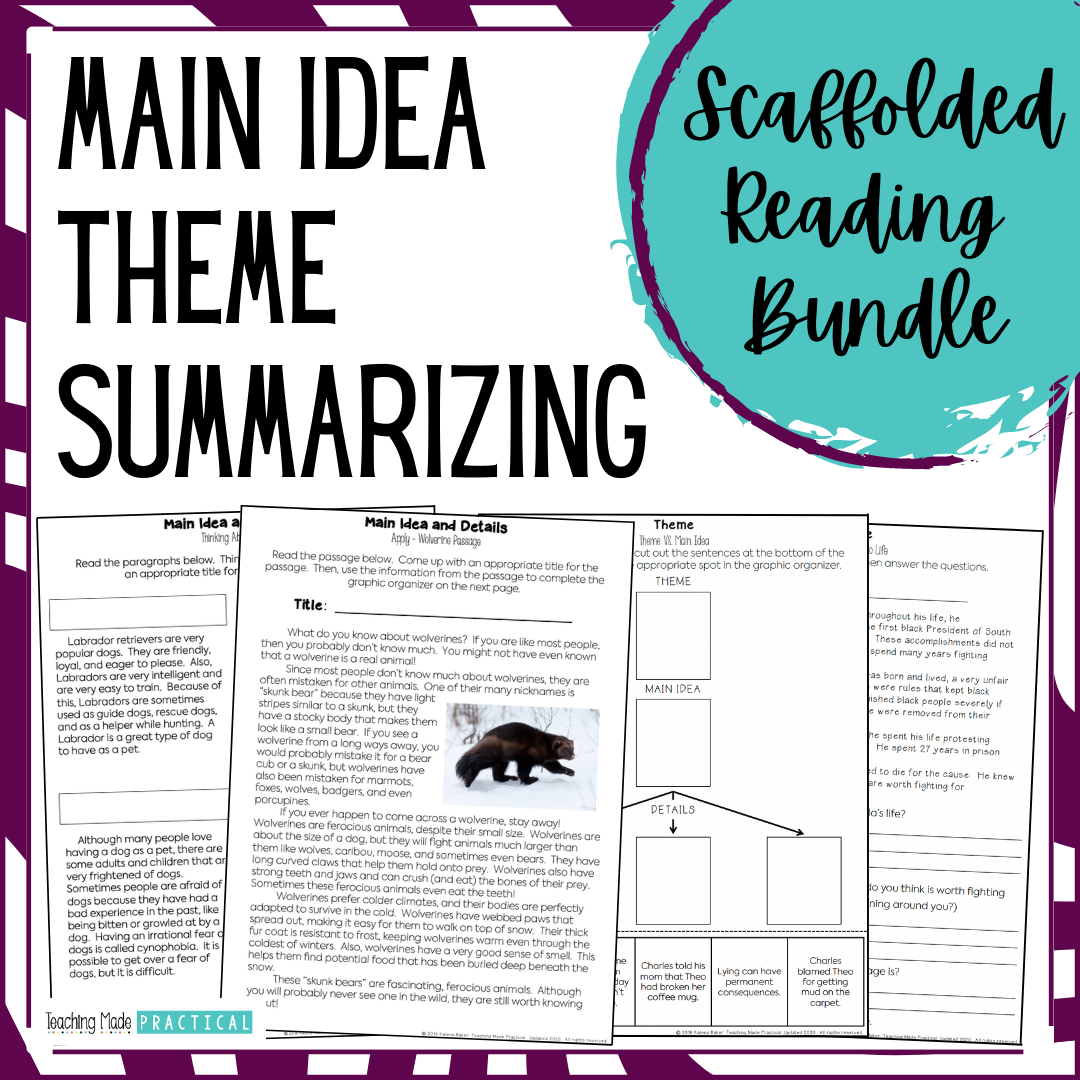 Main Idea, summarizing, and theme are hard skills to teach and hard skills for students to understand.  Curriculums often do not address these skills in a way that make sense to students.
This mostly no prep resource scaffolds these 3 skills to help even your struggling students be successful - and right now it is 35% off!
14. Write a How To or Procedure Essay
Have students explain one of your classroom procedures in their first essay of the year!
For a quick filler activity, have students list everything they can think of related to one of your classroom procedures in one minute.
If you struggle with getting your students to write, then check out these ideas for making writing fun.
Have students illustrate one of the classroom procedures.  Use pencil and paper, or
dry erase markers and white boards.
  They can share their work with the class or another student, and see if the other students can guess what procedure was illustrated.
Don't just teach classroom procedures the first week of school.  Upper elementary students need practice throughout the school year.  After Christmas Break and Spring Break, for example, are essential times to reteach classroom routines and expectations.
Review routines after getting new students as well.  It will help the new students feel more comfortable, while your other students will benefit from the additional reminders!
Make sure your students know these routines backwards and forwards:
Never Stress Over Sub Plans Again!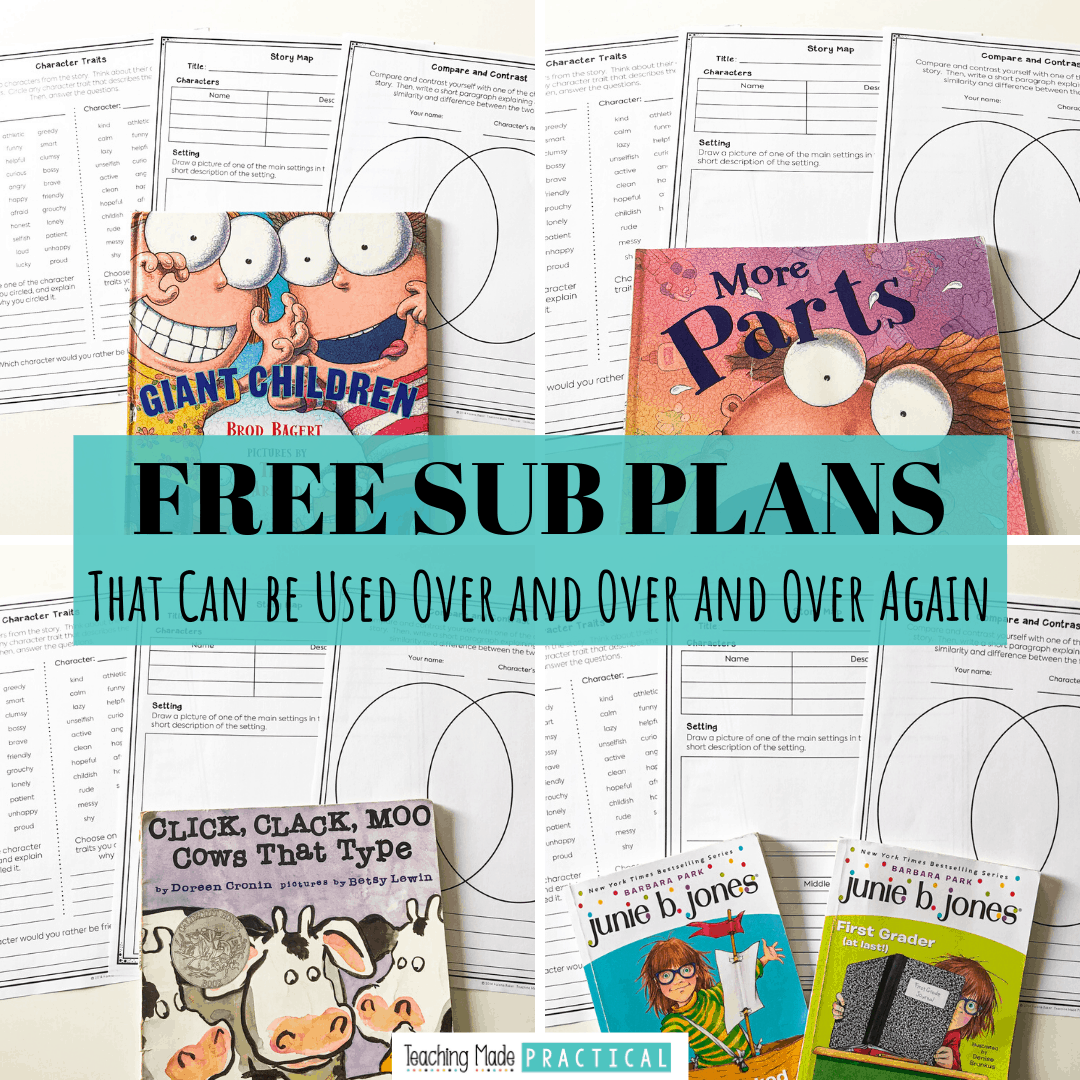 Make copies, find a fiction book, and you'll be ready for any emergency that comes your way!