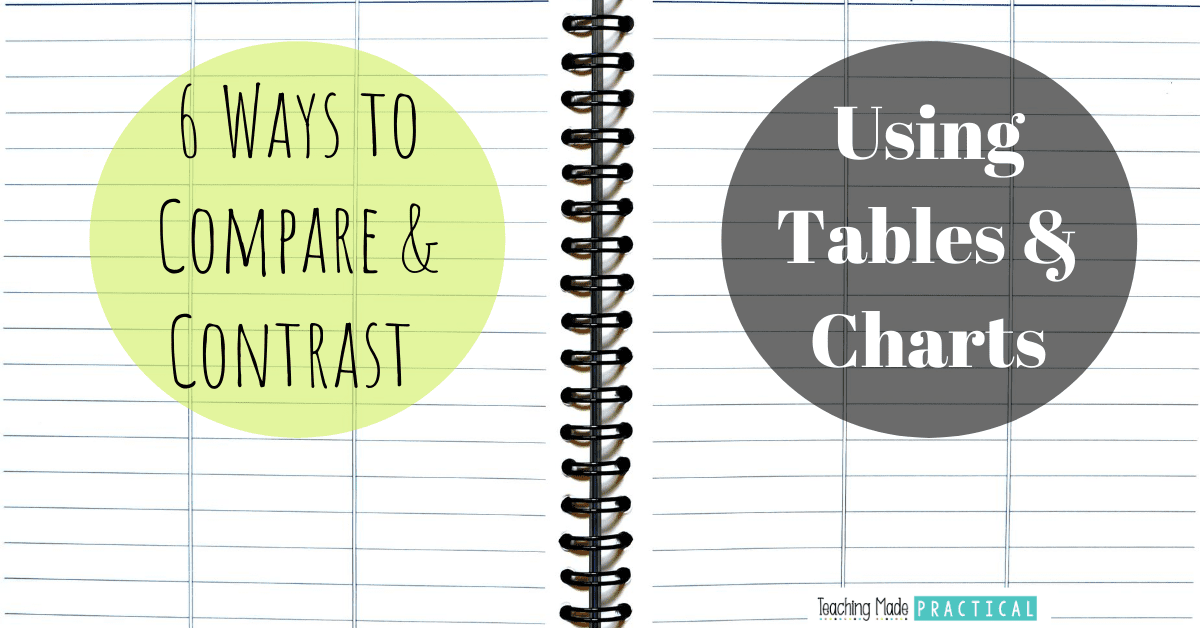 Using tables and charts is an often overlooked way to practice comparing and contrasting with your 3rd, 4th, and 5th grade students. Adding lessons on  how to use and create tables will benefit your compare and contrast unit  for a variety of reasons, including:
Tables are important text features in nonfiction that students should be able to read and interpret
Tables help to organize information in an organized, easy-to-understand way
Creating and interpreting tables usually requires more higher level thinking than creating and interpreting a Venn Diagram.
Tables allow you to more easily compare and contrast more than 2 things.
Ways to Compare and Contrast Using Tables
1. Have students compare themselves with a peer.  
This is a fun introduction activity to comparing and contrasting, as well as a good team builder. Have partners interview each other and then fill in a chart/table comparing each other.
Students can compare and contrast things like favorite foods, family, where they were born, hobbies, favorite music, etc.
This Interview A Friend Resource is a no prep way to guide your students through this.
2. Have students compare themselves with a character from a book. 
Have upper elementary students complete a table that allows them to see similarities and differences between themselves and another character.
3. Have students compare 2 or more texts. 
As you read different fiction texts with your students, have them fill in a table that helps them compare and contrast things like the settings, characters, plot,
theme
, etc. Or, if you are reading non-fiction, you can have students compare and contrast
text features
used, the
point of view
of the author,
main idea,
etc.
4. Have students compare 2 or more characters within a single text. 
Have students create a table that compares things like physical appearance of the characters, important
character traits
, what the characters believe about a certain topic, the characters' family, etc.
5. Create a table that allows students to compare and contrast science and social studies skills. 
This is a great way to help students remember and organize important information. This works perfectly for many science and social studies skills - landforms, biomes, famous people, holidays, animals, planets, etc.
6. Create tables to help scaffold student note taking. 
This works especially well when presenting Powerpoints or other presentations. Instead of just having students listen, provide them with a table to fill in as you discuss the topic. The table can be as simple or as complex as you like.
If you are discussing famous inventors, like in this paired passage freebie, students could fill in a two-columned table that has them write the name of the inventor and the important invention.
Differentiate Your Compare and Contrast Unit
Tables provide teachers with an easy way to differentiate based on the needs of students, with a little advance planning. Students can be provided tables with different amounts filled in for them, ranging from a table with only a few blank spaces to fill in for students that need extra scaffolding, to completely blank tables for students that are ready to come up with their own categories for comparison - talk about higher level thinking!
However you decide to use tables in to compare and contrast in your classroom, your 3rd, 4th, and 5th grade students will benefit from learning to read and interpret tables.
You might like these other activity ideas for comparing and contrasting, including how to use these "Would You Rather" questions in your unit.
Want a Compare and Contrast Freebie?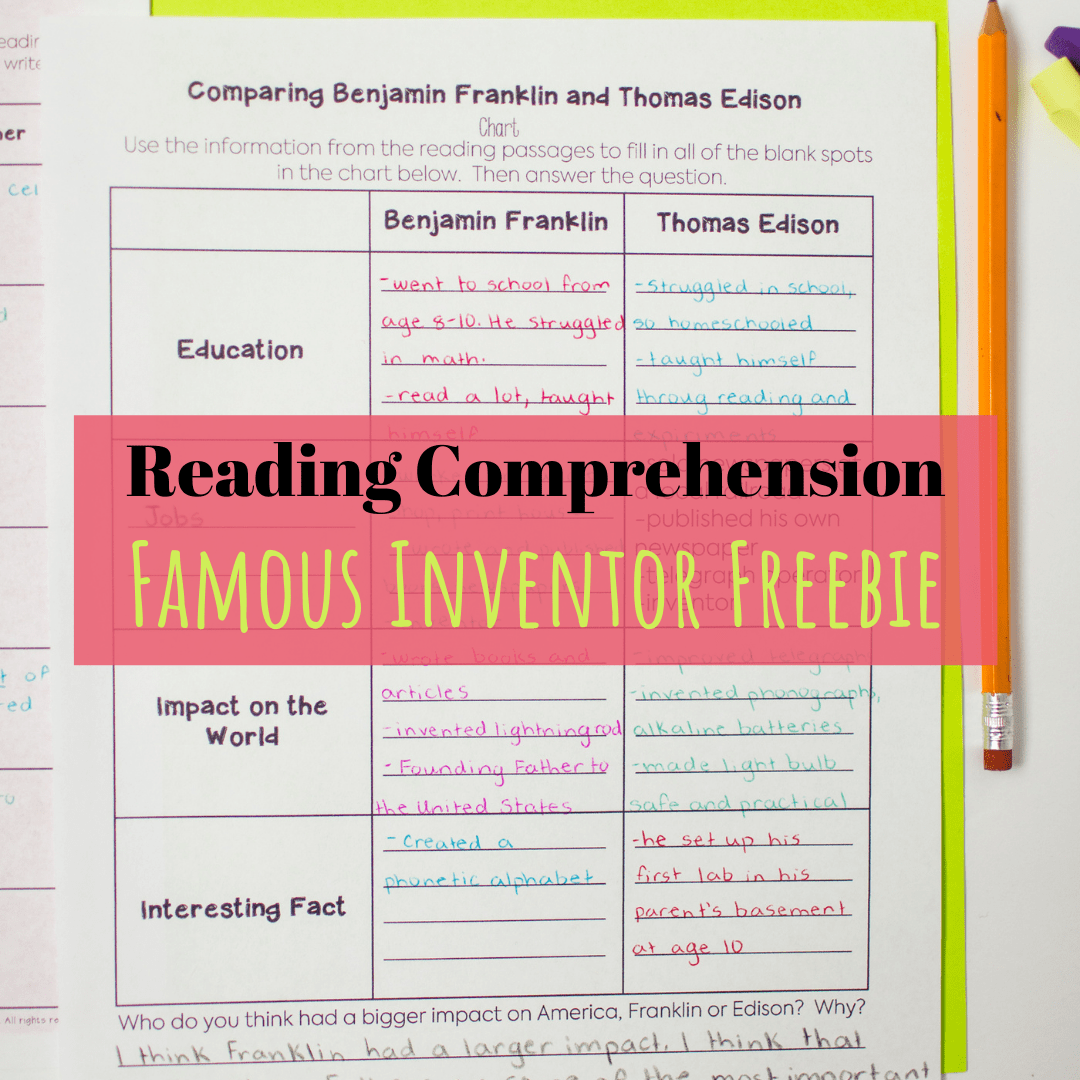 Download these reading passages with a compare and contrast activity for free and use it to today!