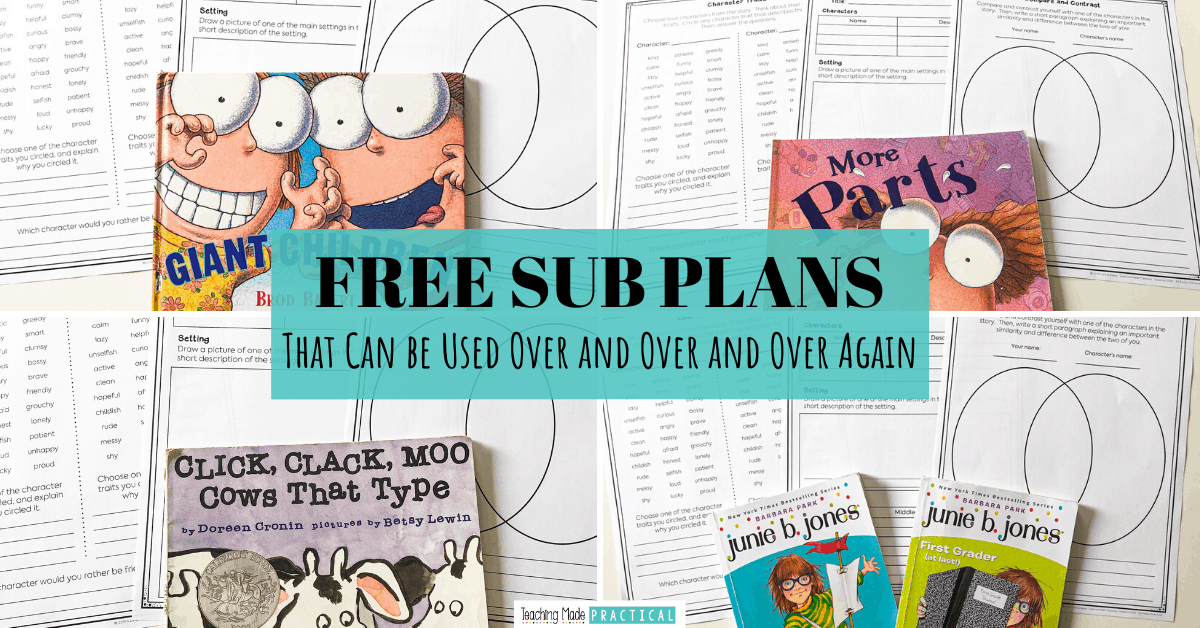 Sometime this school year, you'll get sick. Or your kids will get sick. Or you'll have a family emergency.  You'll need to take a sick day - and then you'll need to make sub plans, and copies, and instructions, and all those things that you will not have time for.
Emergencies pop up.  And when this happens, teachers usually don't have the time to create sub plans and make copies.  Having sub plans prepared ahead of time for these last minute emergencies can make your life as an upper elementary teacher so much less stressful.
Free Sub Plans That Can Be Used Over and Over
Most substitute plans are one and done.  You spend time making plans and making copies, and then an emergency pops up and your back up plans are gone.  Then you have to create some MORE emergency plans.
These reusable plans solve this annoying problem for you.  They are a pdf designed to be used with any fiction book - which means you can use them over and over again, as long as provide different fiction books to go along with the plans!
All you have to do is make several class sets of copies of the free sub plans, find some fiction books that your students would enjoy, and your sub tub is ready!
One caveat, however - using these plans over and over during an extended leave will be too much of a good thing.  3rd, 4th, and 5th grade students will become disengaged and bored if they are completely the same activities day after day.
For the occasional emergency or sick day spread throughout the school year, however, these worksheets are perfect!
And you might also want to use this day after a sub writing activity to see how your students behaved while you were out.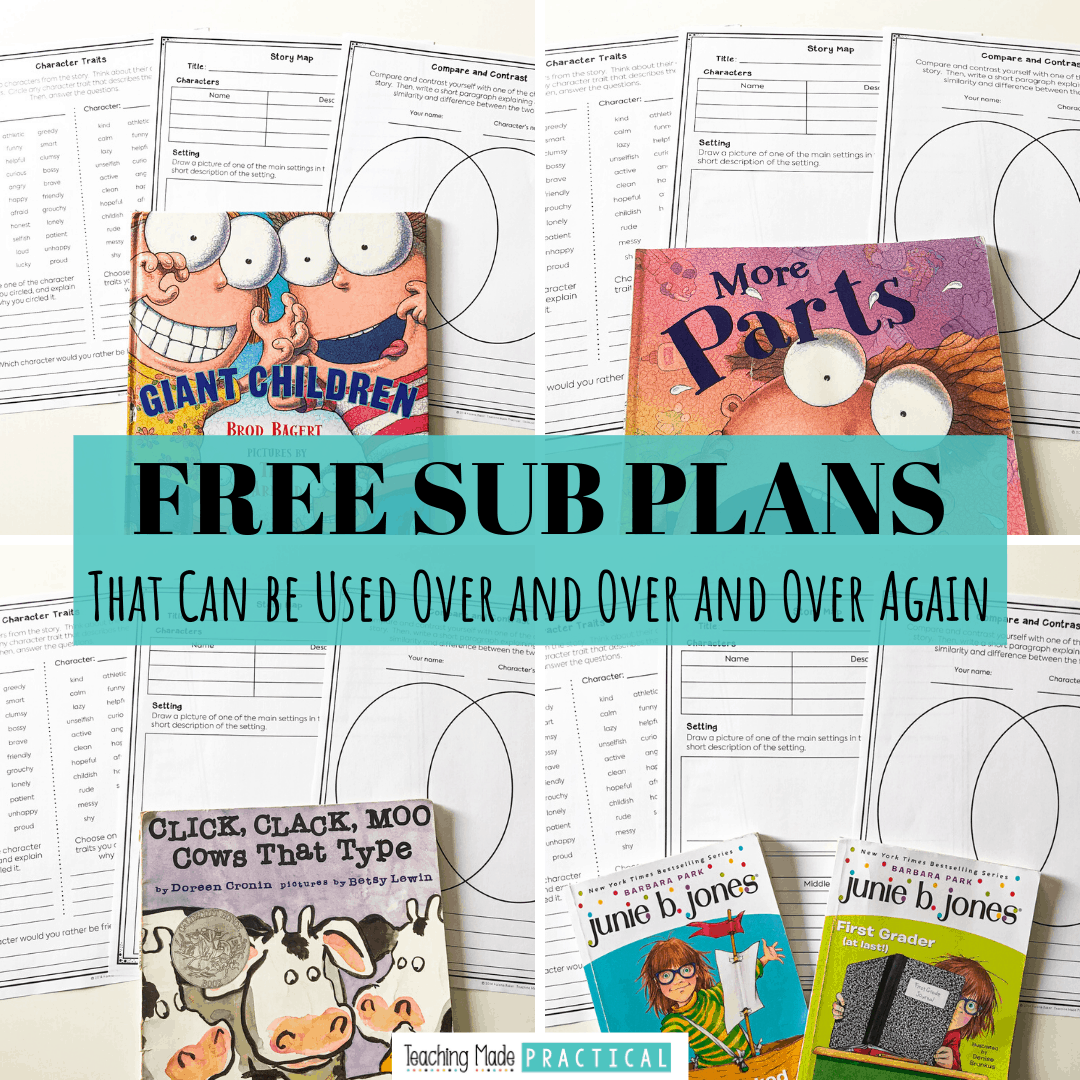 Make copies, find a fiction book, and you'll be ready for any emergency that comes your way!