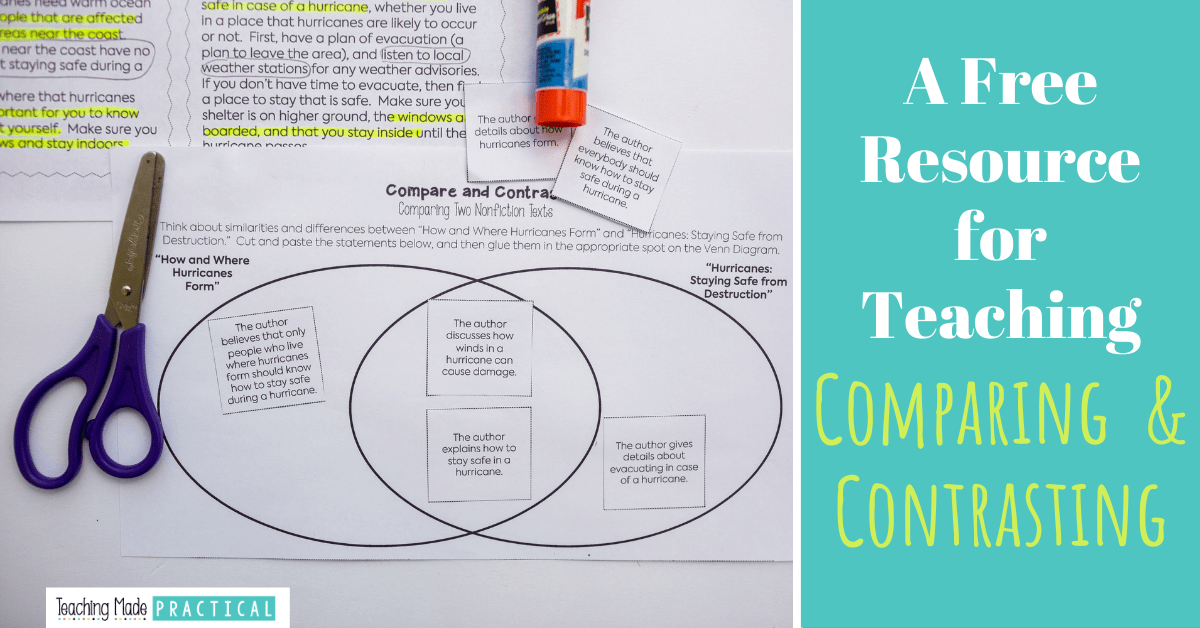 No matter how often you teach comparing and contrasting to your 3rd, 4th, and 5th grade students, they can always benefit from more practice.  And a freebie to help you do this never hurts.
Being able to identify similarities and differences is one of Marzano's 9 high-yield instructional strategies.  So of course, we want to give our students as much practice as possible.
Compare and Contrast 2 Texts on the Same Topic Freebie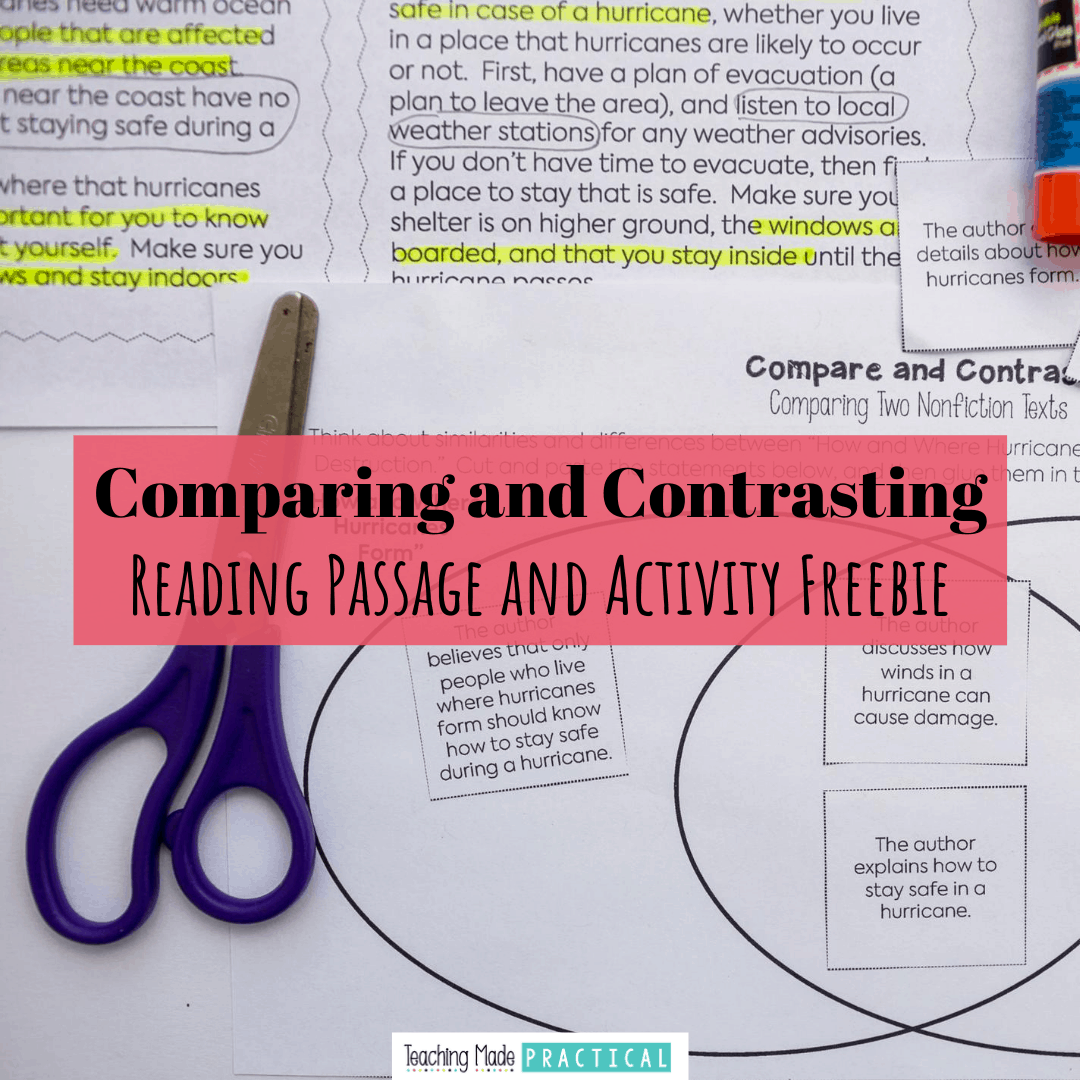 Download this no prep compare and contrast freebie and use it today!