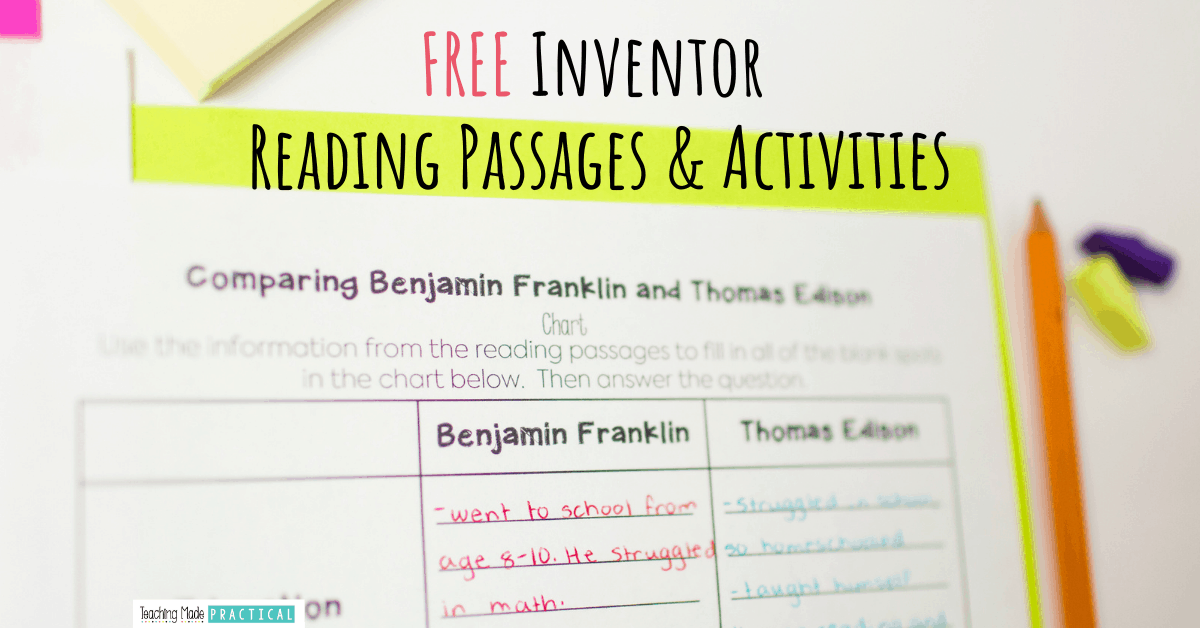 Looking for some free reading comprehension practice for your 3rd, 4th, or 5th grade students?  Or are you wanting to introduce your students to Benjamin Franklin or Thomas Edison?  Or perhaps you want some paired passages to help students analyze two similar texts.  This free pdf can help with all of those things.
Free Reading Passages for Two Famous Inventors
This free printable is an engaging way for students to get some extra reading comprehension practice in while learning about two well known inventors.
It includes:
a reading passage about Benjamin Franklin
a reading passage about Thomas Edison
reading comprehension questions for both passages
a chart for students to fill in that helps them compare and contrast the famous inventors
a snowball fight or scavenger hunt activity
You might also like some of these other free resources for 3rd, 4th, and 5th grade!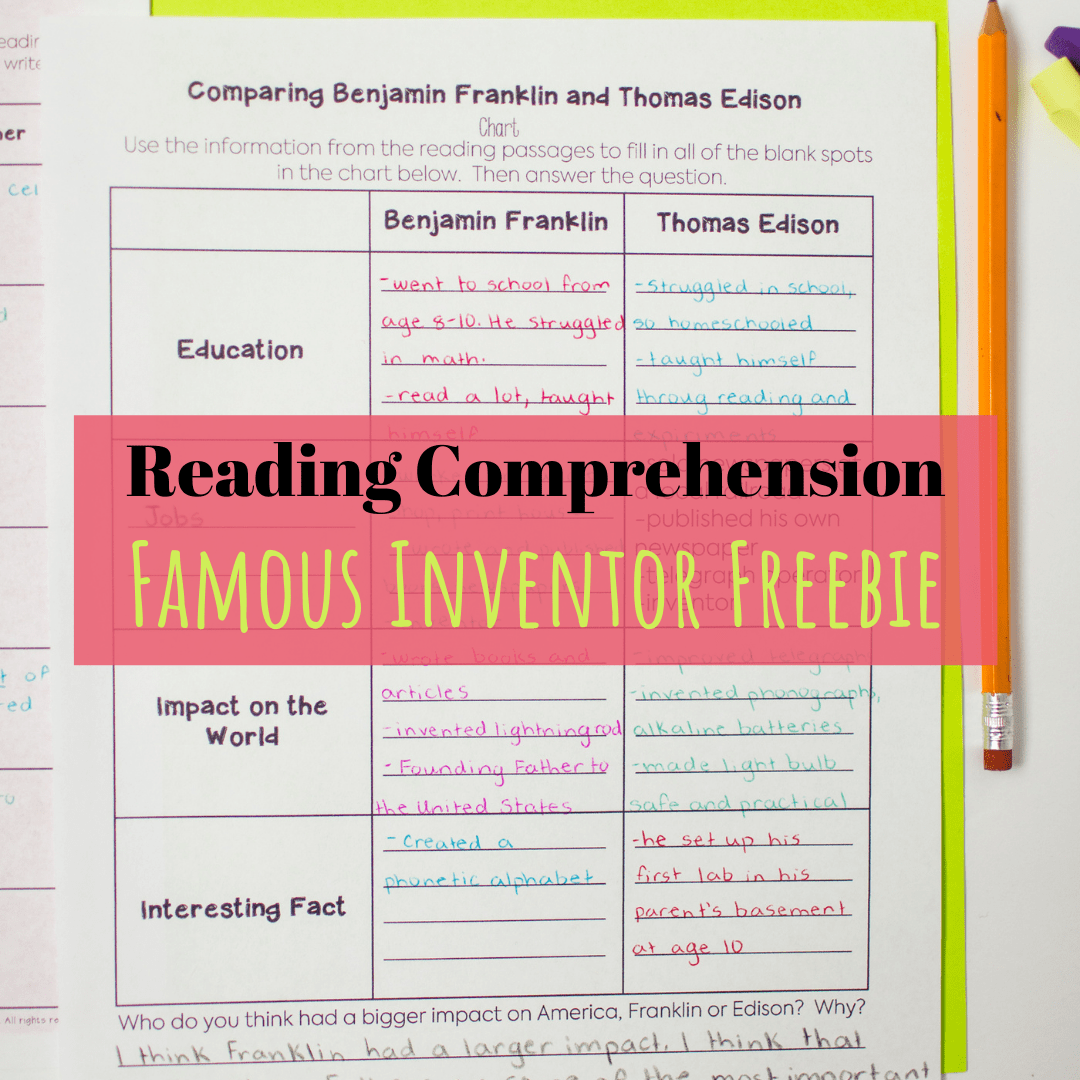 Download this low prep activity for free and use it to today!