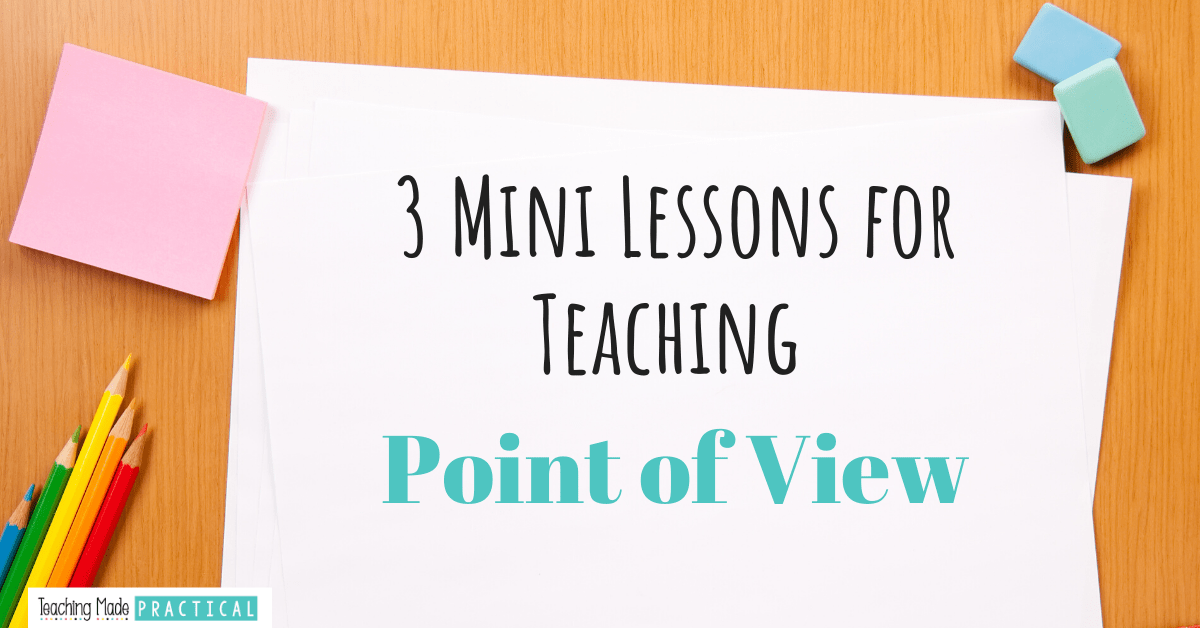 Sometimes I recommend products using affiliate links.  If you click through and buy, I may be compensated at no cost to you.  Check out my disclosure policy here. 
Written by guest blogger Daniela Garay
Point of view is one of those topics that become significantly more complex in upper elementary (third, fourth, and fifth grade), but that could still be taught in fun ways by using familiar stories and videos. In fifth grade, students need to be able to describe how the narrator or speaker's point of view influences how events are described. 
Mini POV Lesson #1: New Takes on Classics
One of my favorite approaches is using classic stories like fairy tales to help build their schema. They can make connections a lot quicker which only makes it easier for them to describe how each point of view changes how events are described.
The first time I tried this approach, I used what was easily available to me, The Three Little Pigs. Instead of reading the classic, I played the Disney animated short film I found on Youtube which the students enjoyed and found hilariously silly (not always easy to entertain fifth graders). I then read The True Story of the Three Little Pigs!
We discussed differences as a whole class, then students worked with a partner to compare and contrast the details in the events. By comparing and contrasting, students not only practice another vital skill, but they are also able to describe the differences in the events according to the point of view. 
Other books I later learned about that would be great to practice the skill and incorporate for small groups are as follows:
These types of books allow you to focus more on the skill rather than comprehension of events from an unfamiliar story. Once they master it using familiar stories, then you would continue the skill using other texts such as grade-level texts and paired passages.
Mini POV Lesson #2: Using R. J. Palacio's Wonder
As students begin to master the skill, it's best to challenge them to apply it to grade-level texts. 
A popular fifth-grade level read-aloud that works perfectly for many skills, including theme and point of view, is Wonder. The chapters are already written from the different points of view of August, Via, Summer, Jack, Justin, and Miranda.  Also, R.J. Palacio published Auggie & Me: Three Wonder Stories, which continues to offer new points of view on the same events but this time from Julian, Christopher, and Charlotte.
I also shared a point of view writing unit that incorporates Wonder that would be worth checking out as an extension and as a way to tie reading and writing together smoothly.
Mini POV Lesson #3: Using Commercials to Teach Point of View
As I mentioned above, I used the Disney animated short film Three Little Pigs as a fun way to compare a different point of view that tells the same story.
There are other short films and even commercials that are great for these lessons because they are a short and perfect way to begin a mini-lesson that helps students visualize the different points of view. This is a great attention grabber for 3rd, 4th, and 5th grade students who may be struggling with the skill and/or for visual learners. 
A short and funny commercial that shows two different, but literal perspectives on a work of art is by M&M's. It shows how a group of people and an M&M create the Mona Lisa using M&M's, but the yellow M&M only sees it as a mess from his literal point of view.
Other short and funny commercials about perspectives are by Audi called Alien, and a Super Bowl commercial by Volkswagen called The Force. 
Other videos I like to use that are slightly longer, but more relatable and meaningful are about the different points of view of parents and children. One is called A Normal Day by Story of This Life Youtube channel. It depicts a mom's and a child's point of view on the events of the same day.
Another one by Toyota shows a dad's point of view and a daughter's point of view on events from birth to marriage called Loving Eyes. These are just a few videos I have found and used in the classroom. I always look for teaching ideas while watching commercials!
Written by Daniela Garay
I am a passionate dual language educator that will be beginning my seventh year of teaching this fall, but my first in Texas since relocating from New Jersey. I will continue to teach language arts and social studies in a bilingual setting and work on completing a Master's in Instructional Design.
Never Stress Over Sub Plans Again!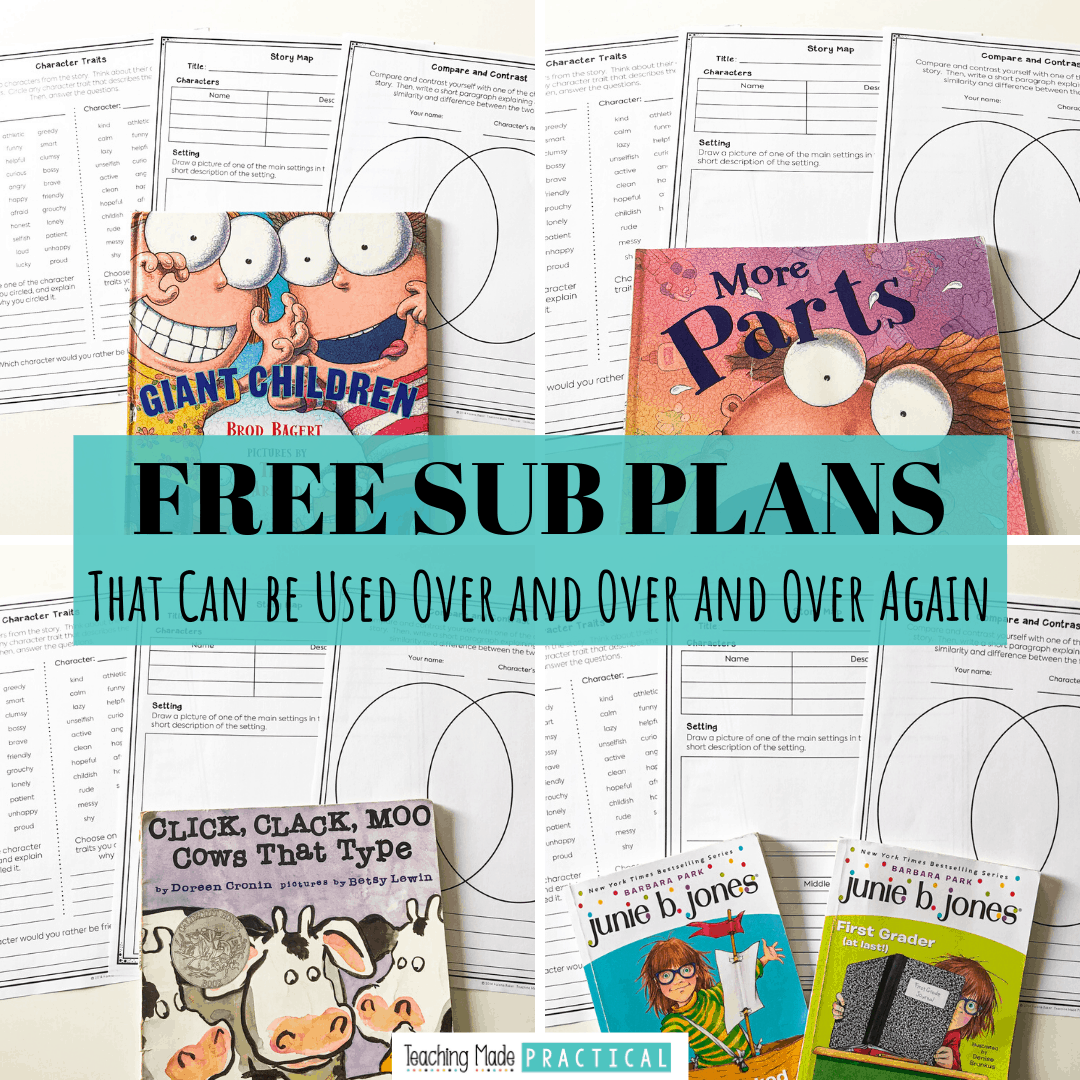 Make copies, find a fiction book, and you'll be ready for any emergency that comes your way!