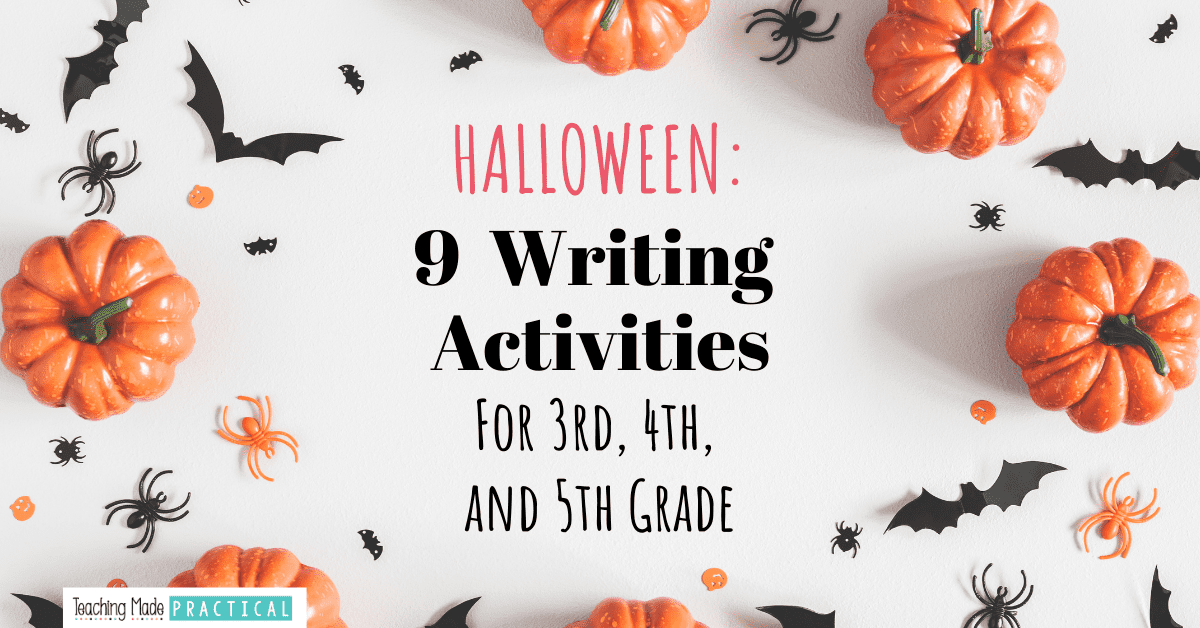 Need some low prep Halloween writing activities, prompts, and ideas for your 3rd, 4th, or 5th grade classroom?
Halloween covers a variety of topics - from bats, to jack-o-lanterns, to monsters, to spooky stories, to candy, and more.  No matter what your upper elementary students need, one of the 9 Halloween writing prompt ideas below is bound to work for your classroom.
9 Halloween Writing Prompt Ideas
1. Halloween From the Point of View of a Jack-O'-Lantern
It's always fun to have students practice point of view through writing!
Have students write a narrative that considers what a jack-o'-lantern might be experience on Halloween.  Have students think about:
What unusual things the jack-o'-lantern might see, smell and hear?
How might a jack-0'lantern describe humans?
What might a jack-o'lantern think about Halloween?
Let your 3rd, 4th, and 5th grade students' creative juices flow!
2. A No Prep Monster Descriptive Activity
This Halloween writing activity is always a favorite!
Have students secretly draw a picture of a monster and write a matching description.  Then, display all of the monster drawings while students read their descriptions to the class.  If students have included plenty of details in their writing, then the class should be able to figure out which monster is theirs!
For a no prep, scaffolded version that walks students through the entire writing process, check out this Monster Descriptive Activity Resource.  
Stick with the theme with these other fun monster reading and writing activities.  
3. Candy Corn Opinion Writing
4. Write a Halloween Squiggle Story
If you haven't ever tried squiggle stories with your upper elementary students, Halloween is a great time to try.
To write a squiggle story, give students a sheet of paper with a random squiggle on it.  Have them create a Halloween drawing that incorporates that squiggle.  Then, they write a short story based on their drawing.
This no prep resource includes plenty of squiggles and "prompts" to help direct students writing.  And best of all, it can be used all year, not just for Halloween.
5. Make an Edible Spider How - To Writing
Food makes everything more fun!  As a class, make an edible spider together.  Then, have students write a how to paper that gives instructions on how to make that spider.
This edible spider is made chocolate donuts and pretzels, while this one uses Oreos and licorice.  
This is a fun option for schools or students that do not celebrate holidays or Halloween.
This Halloween freebie includes 24 October themed questions that can be used as team building discussion questions or as writing prompts.
While not all of the questions are directly related to Halloween, they are related to October themes.  Some of these questions make good alternatives for students or classrooms that do not celebrate holidays.
7. Compare and Contrast Hallowen and Dia de los Muertos
8. Write a Halloween Poem
Sometimes the idea of writing poetry can feel overwhelming.  But Halloween can make for fun inspiration.
You could keep it simple, and have students write a short couplet - 2 lines that rhyme.
This is also a great opportunity to have students write a Halloween haiku.  Writing haiku will require students to have a basic understanding of haiku.  (This no prep haiku resource can help with that.) Since haiku are short and structured, however, even your more hesitant writers will be eager to write.
Dana Kessler, a 2nd-5th grade teacher, has her students use scary paintings as inspiration for their poetry.  You could use paintings like The Scream or The Abbey in the Oakwood.
Check out these examples of haiku that you can include in your poetry lessons.
9. A Fun Halloween Writing Prompt
Let students give their opinion about how you, their teacher, should dress up for Halloween!  This is something 3rd grade teacher Lindsay Howard does with her students.  They will love getting a chance to persuade you about what costume you should go trick-or-treating in!
Never Stress Over Sub Plans Again!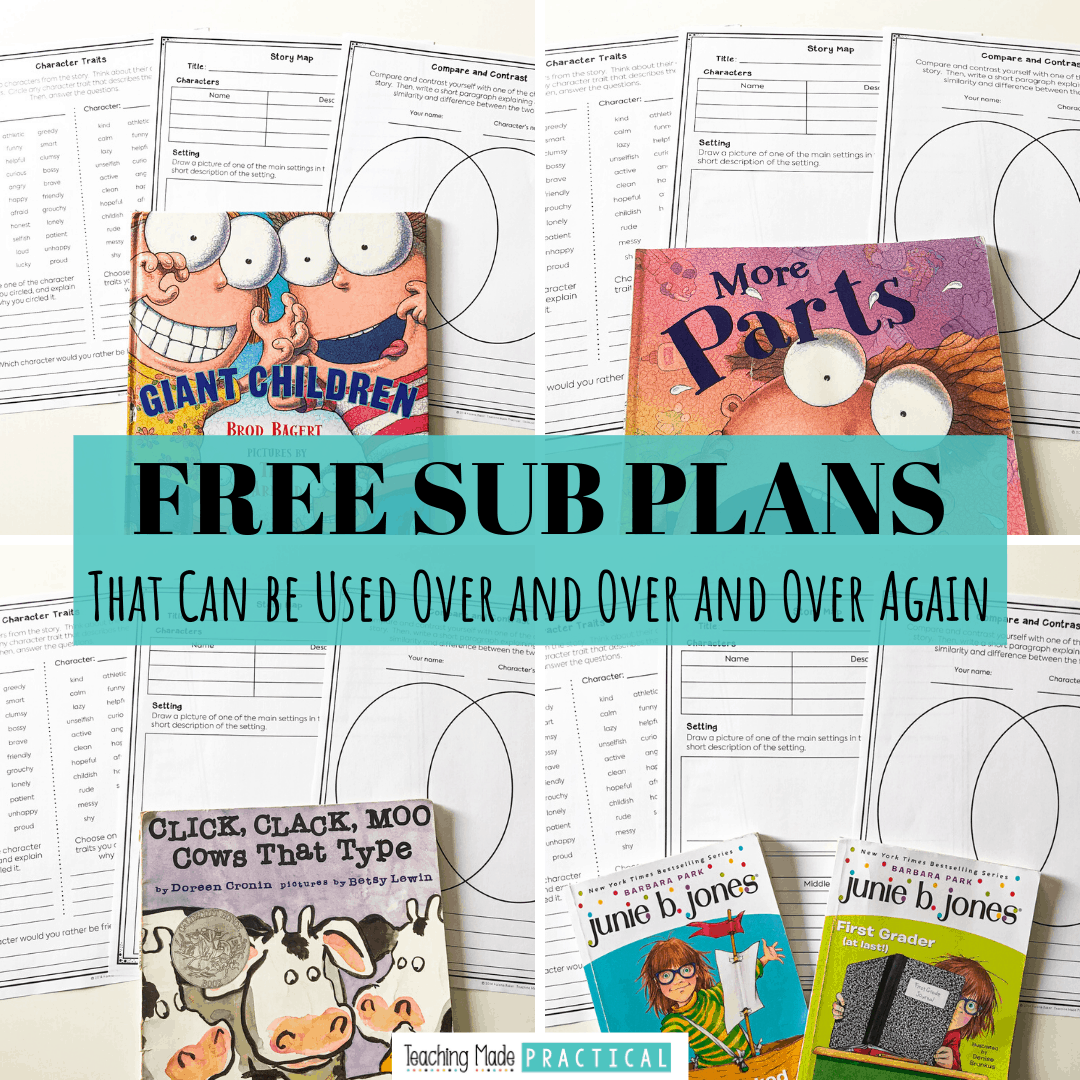 Make copies, find a fiction book, and you'll be ready for any emergency that comes your way!