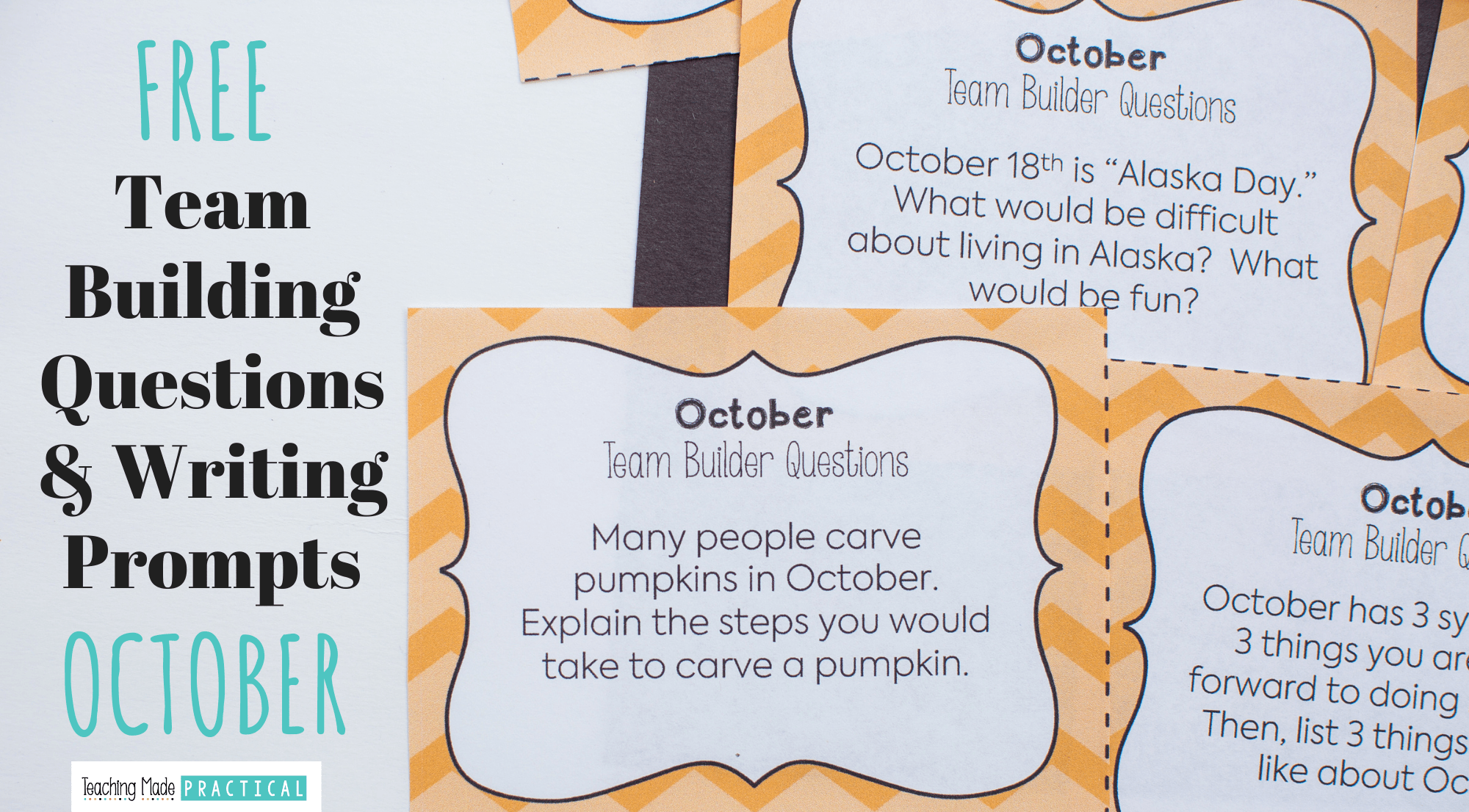 This October freebie is multi use.  You can use it to help strengthen your classroom community, build oral communication skills, or as October writing prompts.
Teachers tend to spend a lot of time at the beginning of the year on team building and ice breaker activities, knowing that having a positive classroom environment is essential for learning.  Once the attention turns to academics, however, fostering a safe environment in your 3rd, 4th, or 5th grade classroom can sometimes be pushed aside.
Focusing on team building and relationships throughout the entire school year is important, however.  As the school year progresses, your students will begin to form cliques.  You will get new students.  Some students might bully others.  All sorts of things will happen that will change your classroom dynamic. Taking time to focus on team building all year long is essential.
Fortunately, there are ways to prioritize a positive classroom environment while at the same time practicing different academic skills.
You can get this freebie here - but read on for ideas and tips on using this in your classroom!
Free October Themed Activity for Oral Communication or Writing
Facilitating positive conversations amongst students is one of my favorite ways to team build throughout the school year.  When students are able to talk with each other and find commonalities, relationships strengthen.
These free October team builder conversation cards and writing prompts are a fun, no prep way to do this.  They have October themed questions that will help students talk to each other in a safe, fun way.
These cards can be used in a huge variety of ways.
Morning Meetings - choose 1 card to discuss every morning with your students during your morning meeting.
Partners – One person reads a card, then their partner answers the question. Then, students switch roles.
Small Group – 1 person reads a question card, and then the rest of the group answers. Switch roles.
Whole Class – Use questions during your morning meeting or other whole group time. Ask one question a day and have students share out answers.
Mix and Match/Stand Up-Hand Up-Pair Up – Each student gets a question card. Students walk around the classroom and find a partner.  Partners ask and answer each other's questions, swap cards, and then find a new partner.  (You might like this tip for partnering students up.)
Writing Prompts - Easily use these questions as October writing prompts with the writing pages included in this freebie.
These cards give students the chance to practice reading, speaking, and listening in a fun, safe environment.
You can download these cards for free at my TPT store here.  If this resource is useful for you, then follow me on TPT to get updates about new freebies and sales!
If you like the October themed cards, then you will love these team builders and writing prompts for all year long.  It includes question cards to facilitate conversation for back to school, end of year reflection, and every month in between (September - May) for a total of 264 question cards and writing prompts.
Other upper elementary teachers have found this resource very helpful for conversation starters and morning meetings.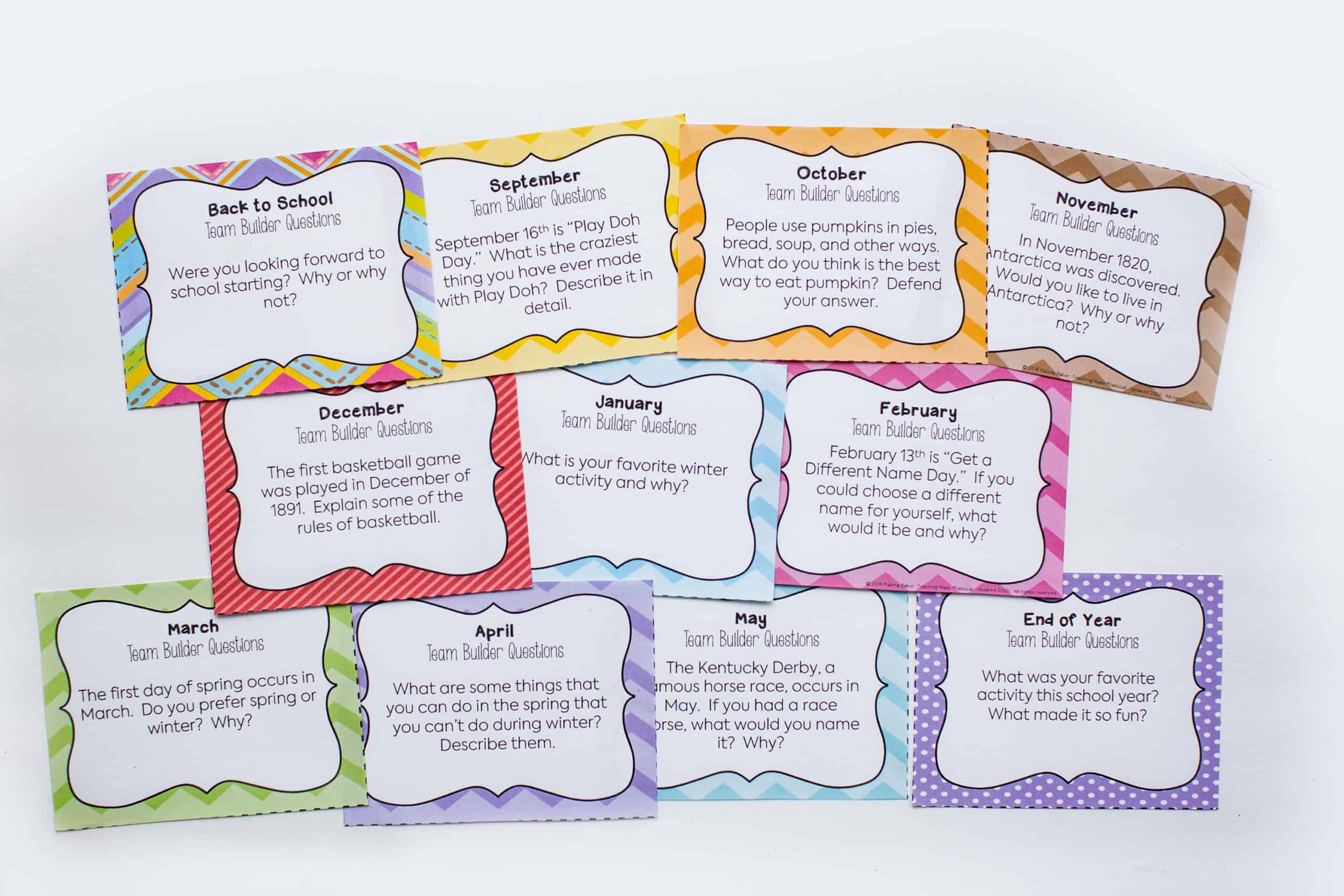 Never Stress Over Sub Plans Again!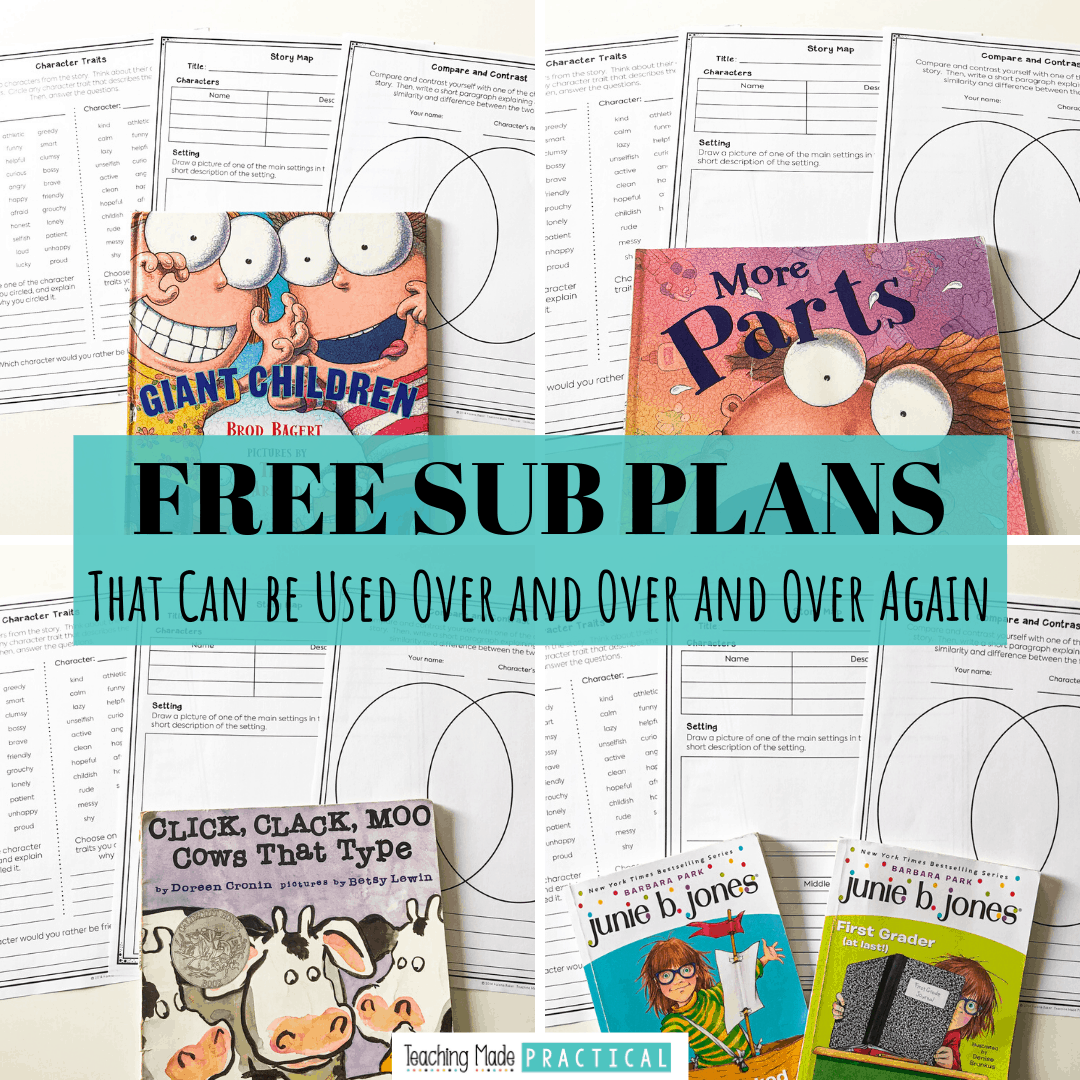 Make copies, find a fiction book, and you'll be ready for any emergency that comes your way!