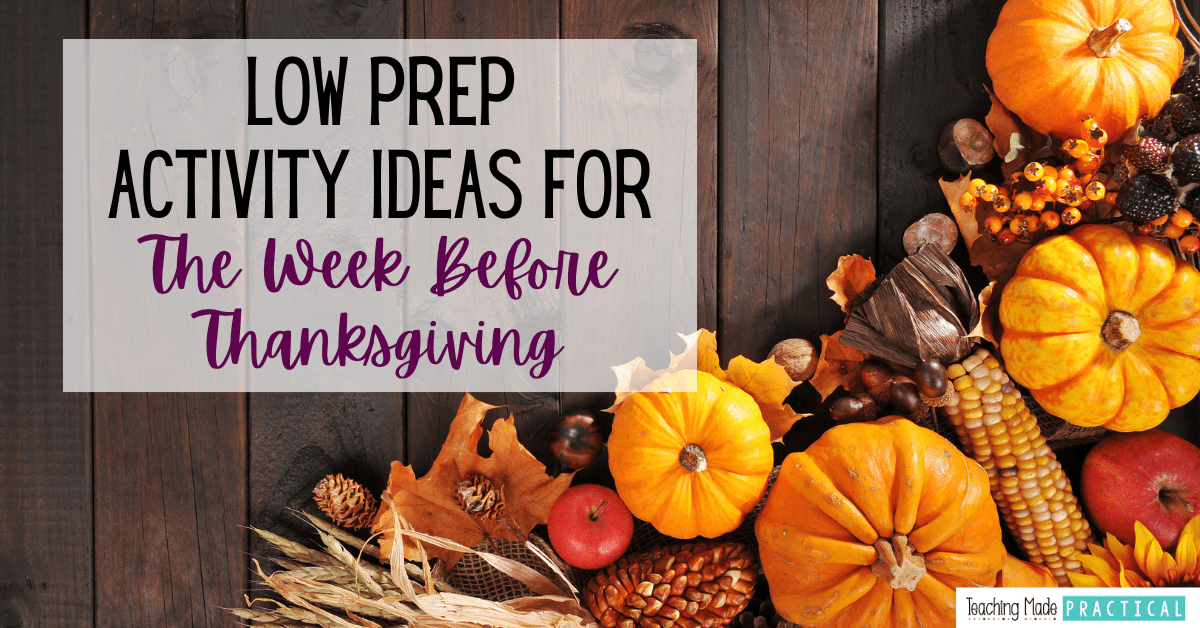 Need some Thanksgiving ideas for reading, writing, science, or simply something fun to do before the break with your 3rd, 4th, or 5th grade elementary classroom?  Check out the Thanksgiving activity ideas below!
Reading Activities for the Week Before Thanksgiving Break
1. Compare Canadian Thanksgiving with Thanksgiving in the United States
2. Read
Stone Soup

and Have Your Own Classroom Feast
This is a great option for classrooms or schools that do not celebrate holidays but still want to do something fun and celebratory.
Read one of the many versions of the folk tale Stone Soup together, and then make your own version of stone soup as a classroom!
These tips, questions, and activity ideas for teaching Stone Soup might be helpful.
3. Use Thanksgiving Task Cards to Practice Reading Comprehension
The Thanksgiving task cards in this resource cover a wide variety of topics to engage your students.  Things like cranberries, giblets, Black Friday, gobbling, Korean Thanksgiving, corn, Squanto, the turkey trot, and more.
Each task card asks students to read a short passage and answer a comprehension question about the passage.  This is a fun way to keep students engaged and learning leading up to the break.
4. Read Aloud Thanksgiving Themed Books
Thanksgiving Science Activity Ideas for 3rd, 4th, and 5th Grade
Have students practice the important scientific skill of observation using this 4 minute video of a male turkey in the wild.
In the video, students will watch the turkey forage, look around alertly, strut, and occasionally gobble.  Direct students to carefully examine the turkey, even when it seems like he is doing nothing.
Students that have been introduced to the different parts of a turkey - like the wattle, snood, or caruncle - will enjoy carefully examining how these body parts work on a real turkey.
Students could discuss what they observed with a partner, or come up with questions about the turkey's behavior.
2. Make Butter the Old Fashioned Way
Other Fun November Activity Ideas for Upper Elementary Schools
1. Celebrate Indigenous People Groups by Watching a Video of Traditional Dances
Introduce your students to a rich culture that is often overlooked or forgotten, yet was an essential part of the history that we reflect on at Thanksgiving.
Indigenous Enterprise is a modern group of Native American dancers from the United States and Canada, representing a variety of different tribes.  In this 7 1/2 minute PBS video, you will hear from several of the dancers on why they are working to preserve and share this part of their culture.  You'll also see some captivating footage of their dances.
For more, check out this powerful video that includes a Fancy Dance, Hoop Dance, Grass Dance, and Jingle Dress Dance.
2. Complete A Fun Writing Activity
Fun writing prompts are an incredibly low prep way to get into the holiday spirit.  Check out these 7 Thanksgiving themed writing prompts and activities for ideas - whether you are looking for somethings silly, something serious, or something turkey related!
For a writing activity that doubles as a gift, have your students write a thank you letter to a family member, another teacher, or someone else who could use some appreciation.  This Thank You Note Template walks students provides scaffolding to help students write a meaningful letter while walking them through the entire writing process.
3. Take Advantage of No Prep Activities
These no prep Thanksgiving activities are popular for a reason.  They are an easy way to keep your students engaged and on task right before their break.
They can be used in whatever way works best for you:
Thanksgiving themed morning work
for early finishers
as a no prep Thanksgiving center
as a Thanksgiving packet
for filler activities
Never Stress Over Sub Plans Again!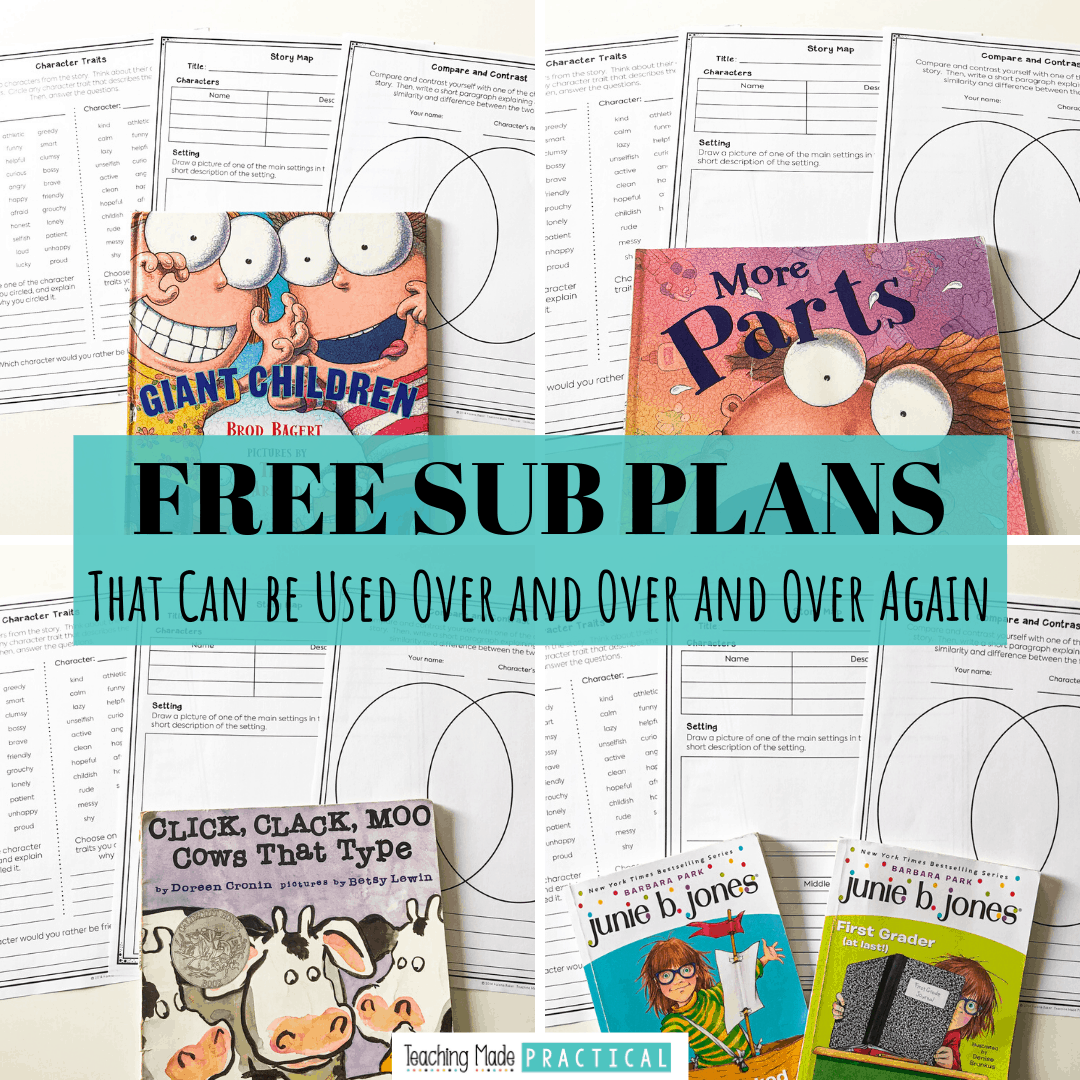 Make copies, find a fiction book, and you'll be ready for any emergency that comes your way!