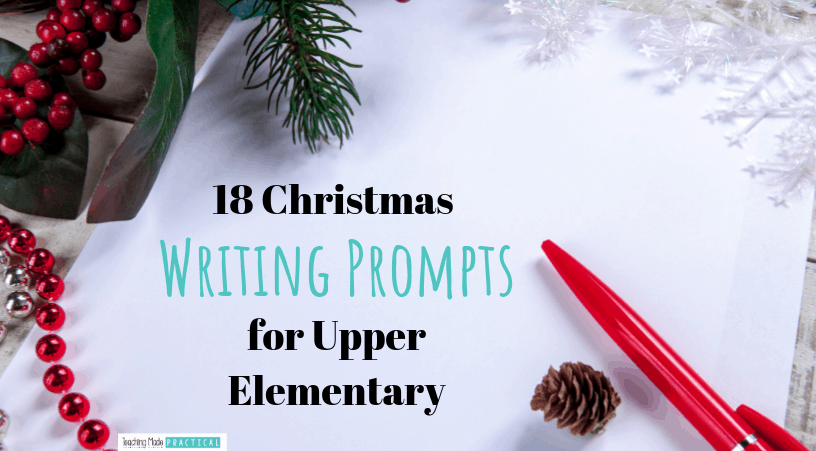 Christmas time lends itself to some fun and engaging writing prompts, activities, and journal writing.
The 18 Christmas writing prompt ideas below don't require any prep, just pencil, paper, and an upper elementary student.  However, many of the prompts below can also be easily used to create fun December bulletin boards or activities if you want to spend a little extra time.
Easily adapt many of the ideas below for classrooms or schools that do not celebrate Christmas.
18 Christmas Writing Prompt Ideas
Have students design an ugly Christmas sweater.  Then, students can write a fictional story to go along with the sweater.  Or, have students write a descriptive paper describing their sweater.
Have students write out step-by-step instructions for building a snowman.
Challenge your students by having them write a Christmas / holiday story where each sentence starts with a different letter of the alphabet (starting with A, and going all the way to Z).
Have students write about what they will be doing over the winter break.
Have students write a letter to Santa - one of the classic Christmas writing prompts.
Have students decorate a snowman, and then write a descriptive paper describing the snowman.  Put the snowman on display while students read their descriptions to the class.  If they described their snowman well, the rest of the class should be able to identify it easily!  Find a no prep template for this here.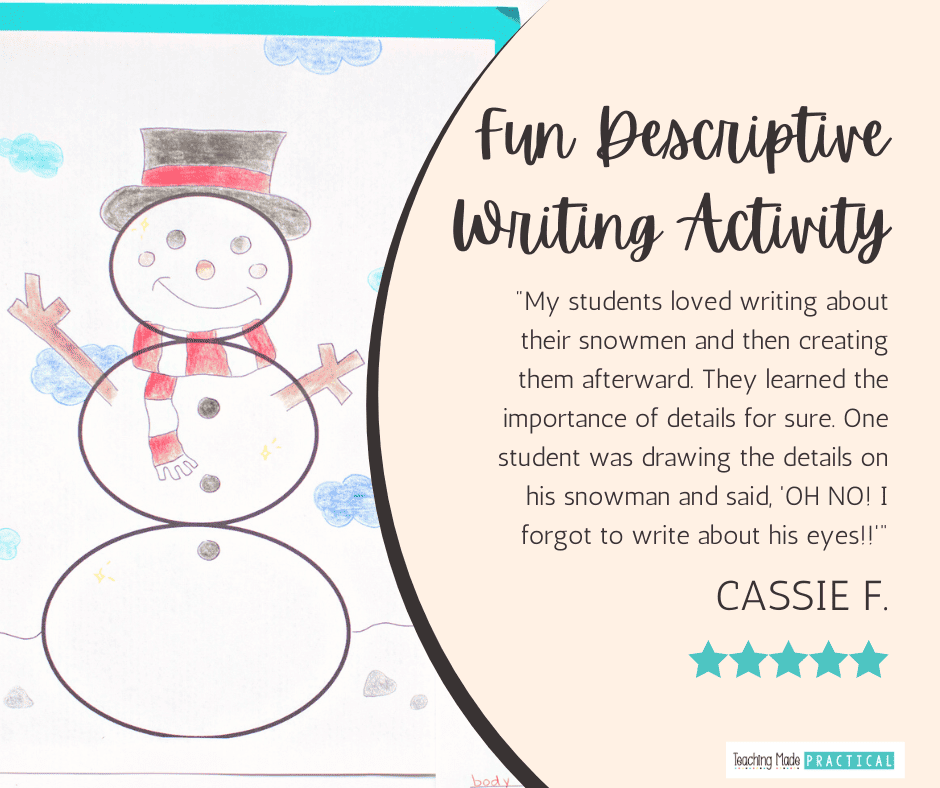 Have 3rd, 4th, or 5th grade students redesign Santa's suit and sleigh, and write about the changes, explaining how they will help Santa out.
Have students write a story about being trapped in a snow globe. This lends itself well to a cute craft / December bulletin board.  Read more here.
Have students apply for a job as an elf, trying to persuade Santa to hire them.
Have upper elementary students write about what they think their teacher wants for Christmas.
Encourage thoughtfulness by encouraging students to write thank you notes to people in their lives that they are grateful for. This Scaffolded Thank You Letter Activity will help your students write thoughtful notes.
Have students write a prequel to the Grinch, explaining what in his past made the Grinch so "grinch-y."
Have students write a descriptive paper describing a holiday scene.  Their writing could be based off a scene they drew or painted themselves, or a picture you display to them (like this one by Claude Monet).
Have students explain how to decorate a Christmas tree.  Then, have them trade their writing with a partner.  The partners then have to decorate a Christmas tree based on their partner's instructions!
Give students a list of holiday / Christmas words like "snowflake," "apple cider," "ice skates," and "decorations," and have students write a story that uses all of the words.
Never Stress Over Sub Plans Again!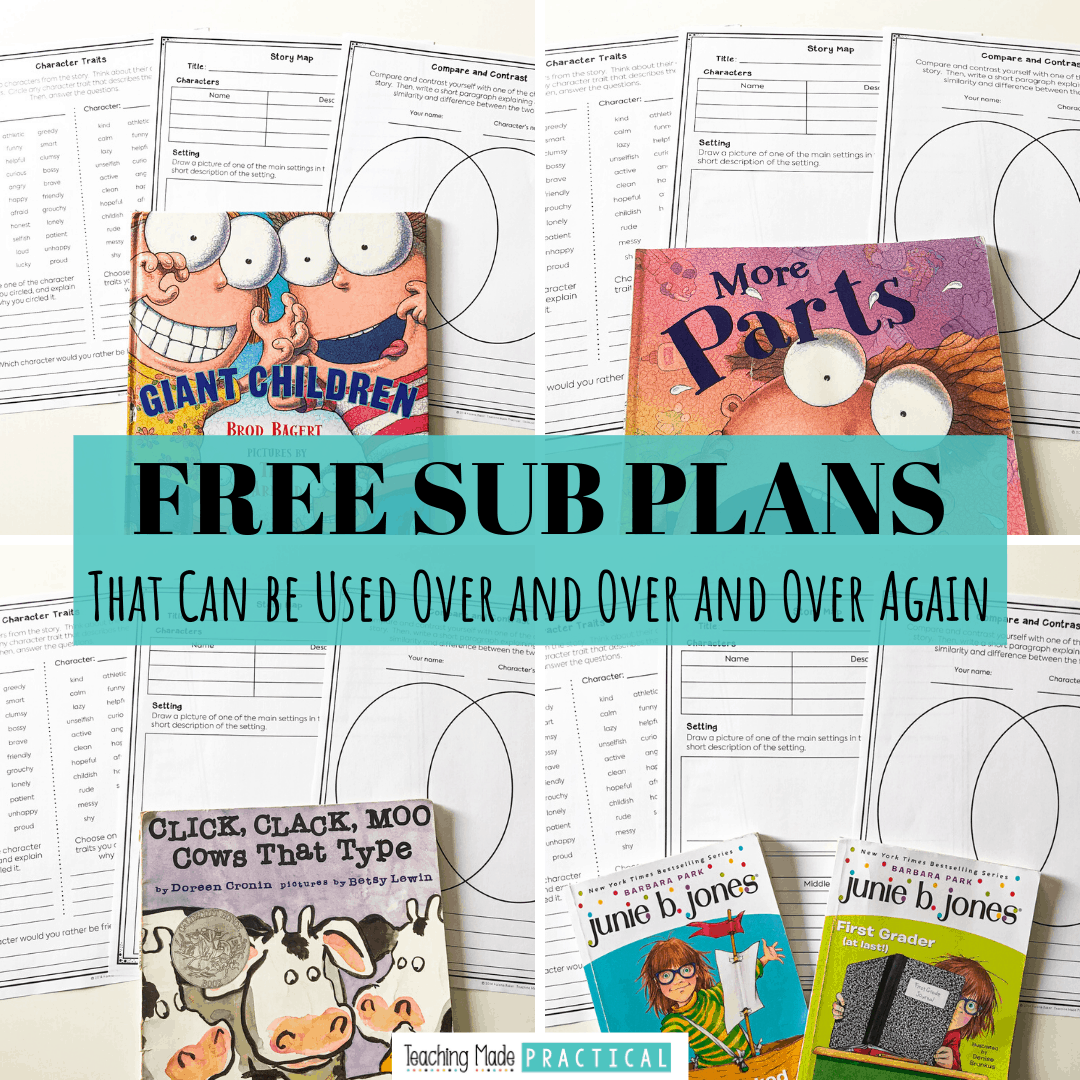 Make copies, find a fiction book, and you'll be ready for any emergency that comes your way!