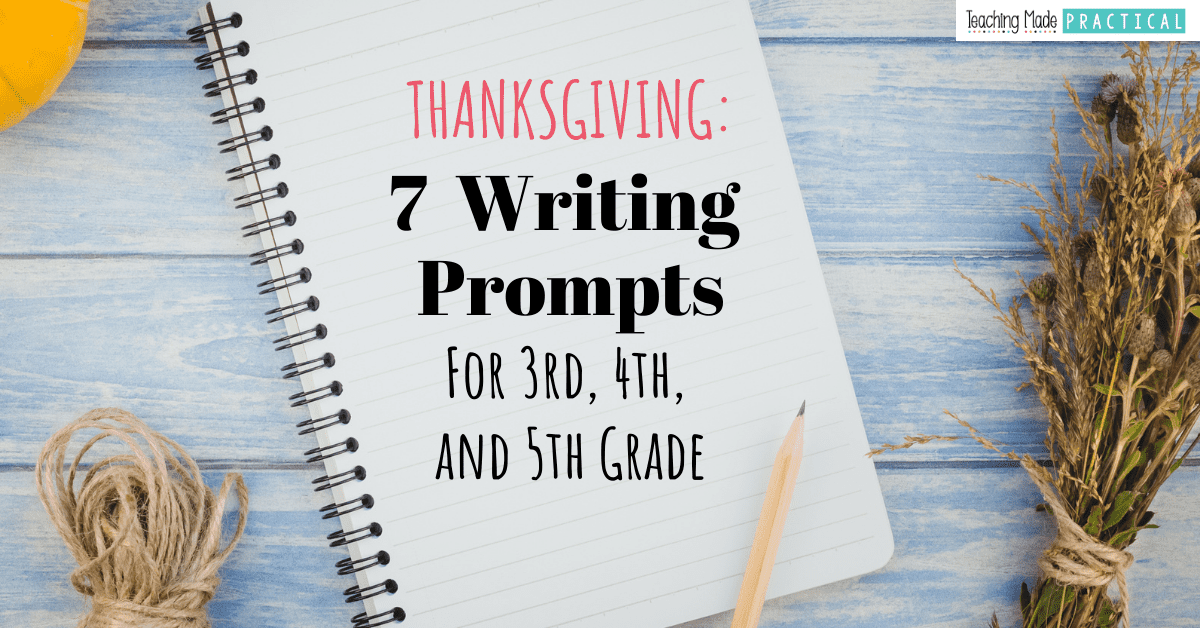 Need some low prep activities before Thanksgiving Break?  Providing your students with some engaging Thanksgiving writing prompts is a great way to keep students learning while minimizing your prep.
Thanksgiving covers a variety of topics - from turkeys, to thankfulness, to the relationship between Native Americans and the first European settlers.  No matter what your 3rd, 4th, and 5th grade students need, one of the 7 Thanksgiving writing prompt ideas below is bound to work for your classroom.
7 Thanksgiving Writing Prompt Ideas
1. Thanksgiving From the Turkey's Point of View
This is a classic - I remember doing this activity when I was in 3rd grade, and loving it!
Have students write a narrative that considers how a turkey might be feeling on Thanksgiving Day.  Have students consider:
How might a turkey feel about humans?
How might a turkey describe what humans do on Thanksgiving?
What might a turkey think about a kitchen, the oven, and knives?
Let your students' creative juices flow!
2. A Persuasive Paper From the Turkey's Perspective Convincing Humans to Eat Something Else for Thanksgiving
Have students practice their persuasive writing skills!  Why do we need to eat turkey for Thanksgiving dinner?  Why can't we eat chicken, or beef, or sushi?
Teacher Meaghan Freiburger uses this fun writing prompt with her 2nd graders. Students get to pretend to be turkeys convincing humans NOT to eat a turkey, but instead to eat something else for Thanksgiving!
One last turkey-themed thanksgiving writing prompt.  Tell 3rd, 4th, or 5th grade students that they have a turkey that needs to be well-disguised so it won't get eaten for Thanksgiving dinner.
Have students draw a picture of their turkey in disguise.  Then, have students explain their disguise and why it would be effective.
You can find a free turkey template and writing pages for this activity here.  
Thanksgiving is a great time to celebrate people we are thankful for.  Encourage your upper elementary students to think about someone in their life that they are thankful for, and then write a Thank You Note to them.
You can simply give students some writing paper and have them write whatever comes to mind, or use this as an opportunity to practice different writing skills.
This Scaffolded Thank You Letter Writing Template Resource helps walk students through all of the steps of writing a quality Thank You Note.
Teacher Ivy Schmeltzer has her students write thank you notes to past teachers, while teacher Julia Curry has students write thank you letters to their parents as a gift.  There are so many different people in students' lives that they can be thankful for!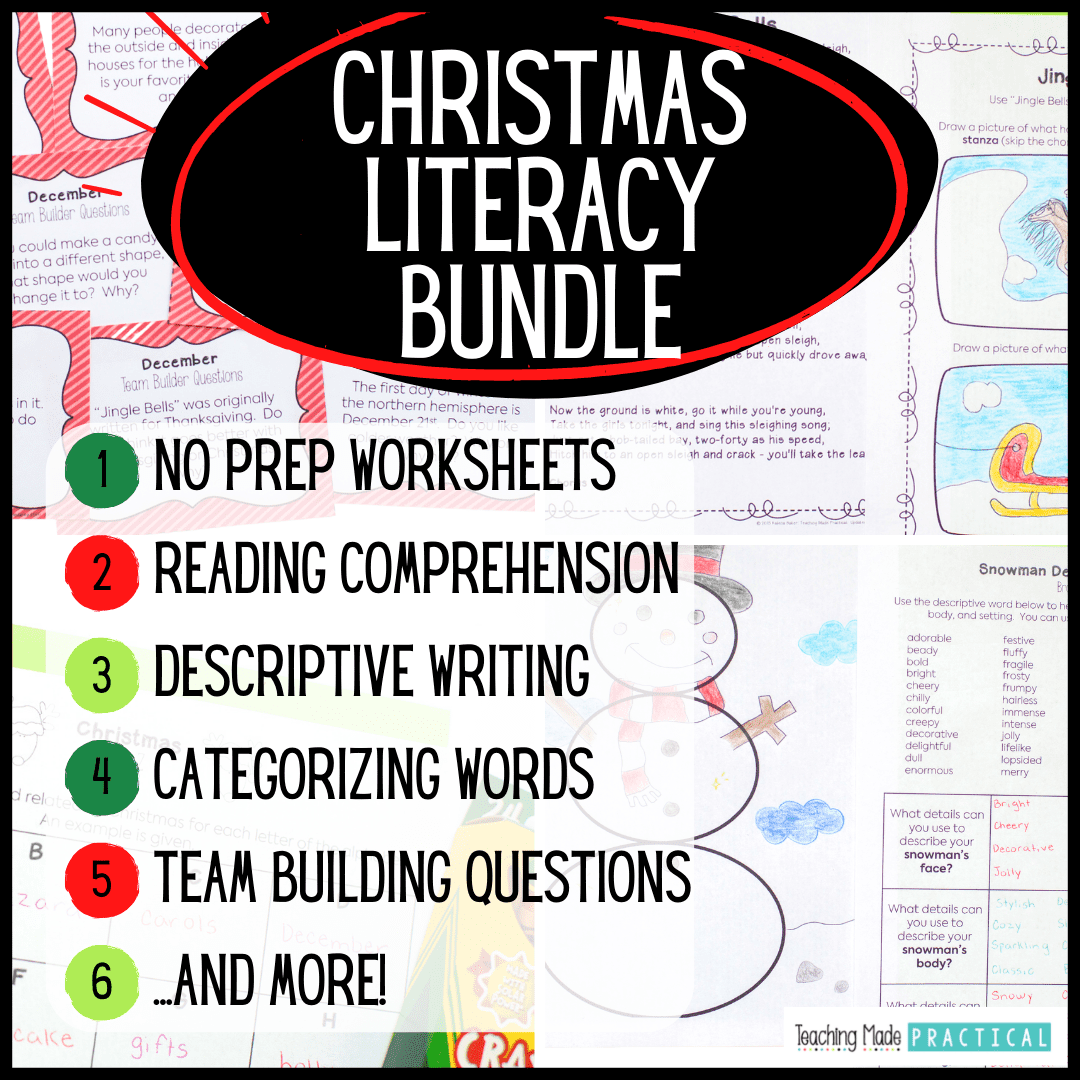 These Christmas Literacy Activities make this crazy time of year easier on you while still keeping your students engaged and learning! It includes:
no prep literacy activities
no prep reading comprehension practice using Christmas songs
a no prep snowman descriptive writing activity
a fun, no prep Christmas reading center
writing activities
...and more
5. Compare and Contrast Thanksgivings
6. Make a Thankful ABC Book
Taking time to consider things we are thankful for is beneficial for the mental health of both students and teachers alike.
Make this activity a little more rigorous by having students come up with things they are thankful for for each letter of the alphabet, and make an ABC book!
7. A Native American / Indigenous People Writing Research Project
Have 3rd, 4th, or 5th grade students learn more about the people that were here before the "First" Thanksgiving.
You could stick with the Thanksgiving theme and have students research the Wampanoag, or have students research groups that were / are native to your area.  Then, have students write a report about what they have learned.
BONUS Idea: Make an Edible Turkey How - To Writing
Food makes everything more fun!  As a class, make an edible turkey together.  Then, have students write a how to paper that gives instructions on how to make that turkey.
This edible turkey is made from Oreos and candy corn, while this one uses pretzels and Reese's.  
Never Stress Over Sub Plans Again!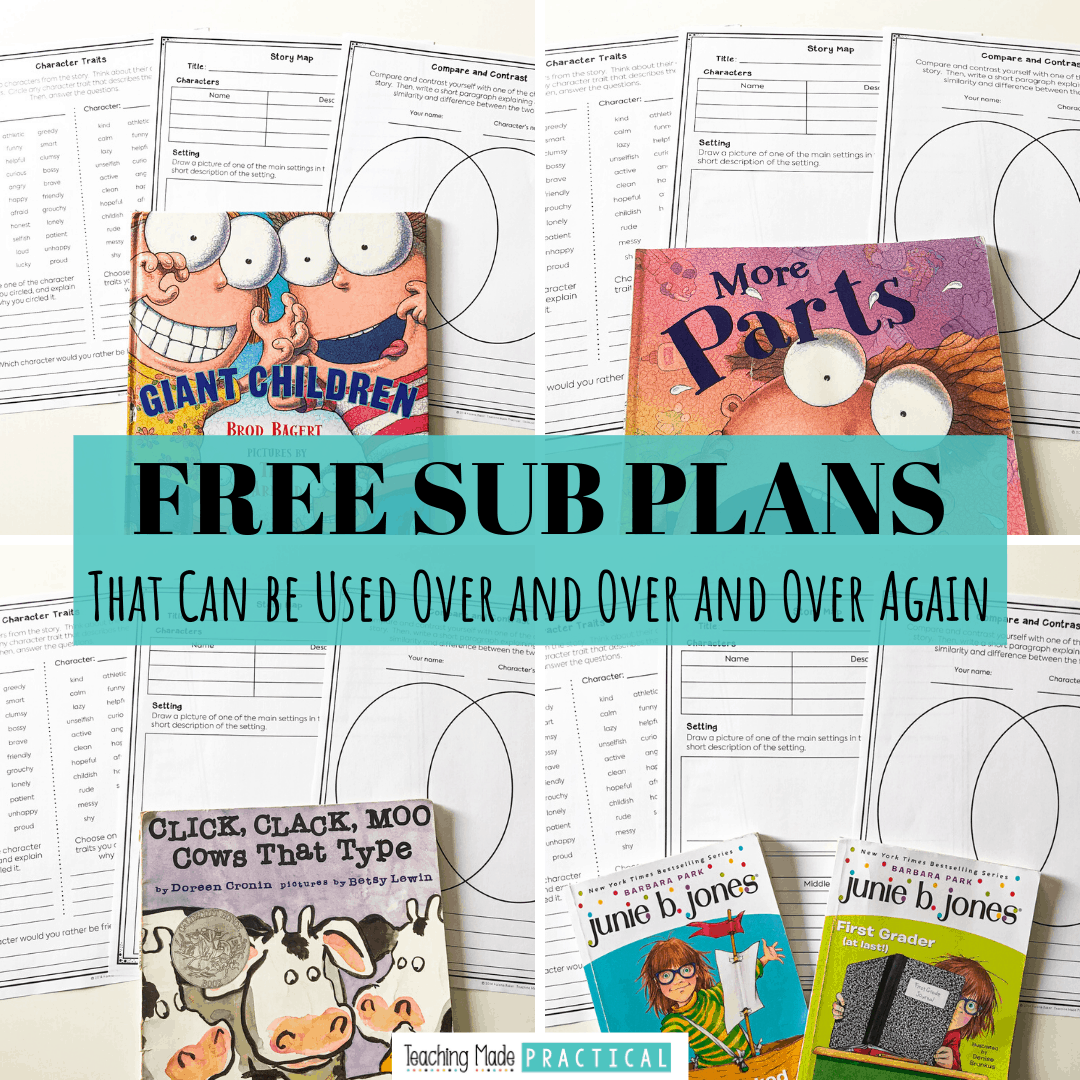 Make copies, find a fiction book, and you'll be ready for any emergency that comes your way!