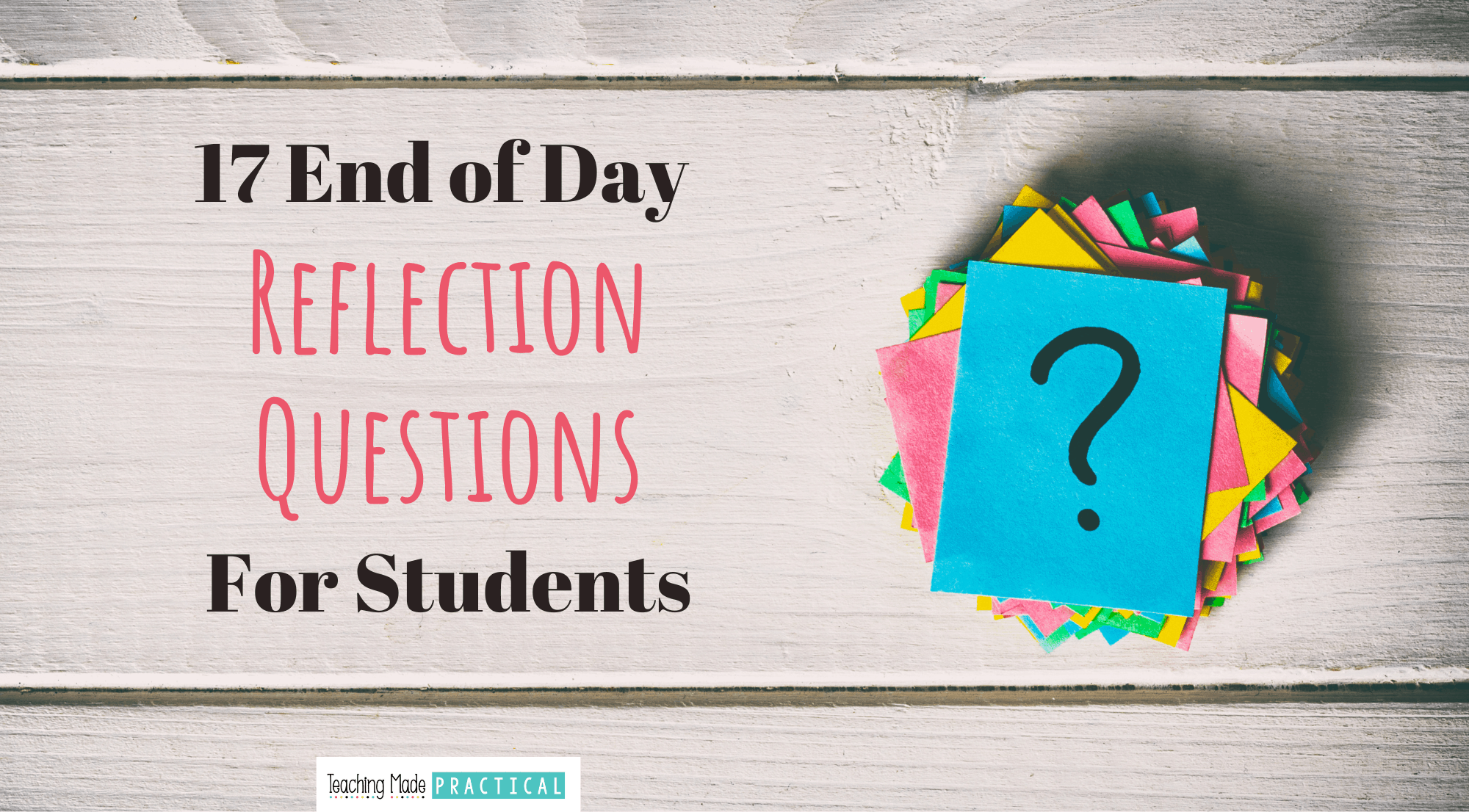 With all the other things teachers are expected to cram into the school day, taking the time for student reflection is often pushed to the back burner.  But asking some end of the day reflection questions to help start some meaningful conversations can be a valuable way to end the day.
Reflection helps students remember important things, practice growth mindset skills, set goals and priorities, put things in perspective, problem solve, and more.
The questions below can be used in 3rd, 4th, and 5th grade classrooms as you prepare for dismissal.  They can also be a good resource for you to give parents at Open House or parent teacher conferences to encourage conversation between parent and child.
You can find even more end of day reflection questions along with easy to use question cards here.
17 End of Day Reflection Questions / Conversation Starters
What is something kind you did for someone else today?
What made you laugh today?
What is something that frustrated you today?
What compliment could you give to one of your classmates today?
What is something you wish you had done differently today?
On a scale of 1-10, with 10 being the best day ever, how would you rate your day? Why?
What goal do you have for tomorrow?
What did you worry about today? Are you still worried?
What was the best part of your day?
If you were the teacher, what is one thing you would have done differently today?
What is a problem you had today? How did you solve it?
Would you want to re-live this day again? Why or why not?
What is something you learned today that you want to remember tomorrow?
How did you and your friends treat each other today?
If you could travel back in time to the beginning of the school day, what advice would you give yourself?
Were you able to finish all of your work today? Why or why not?
Describe one of the activities you did in class today.
This low prep resource has more end of day reflection questions in the form of question cards to make it easy to start a reflection routine in your upper elementary classroom!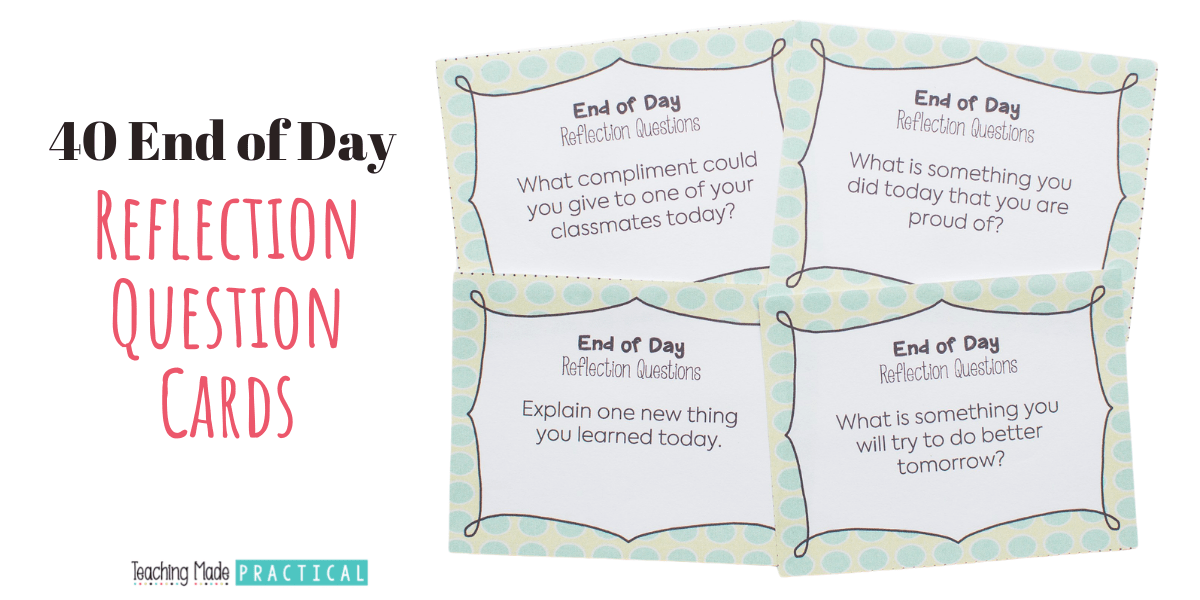 More Resources for Questioning in the Classroom
Never Stress Over Sub Plans Again!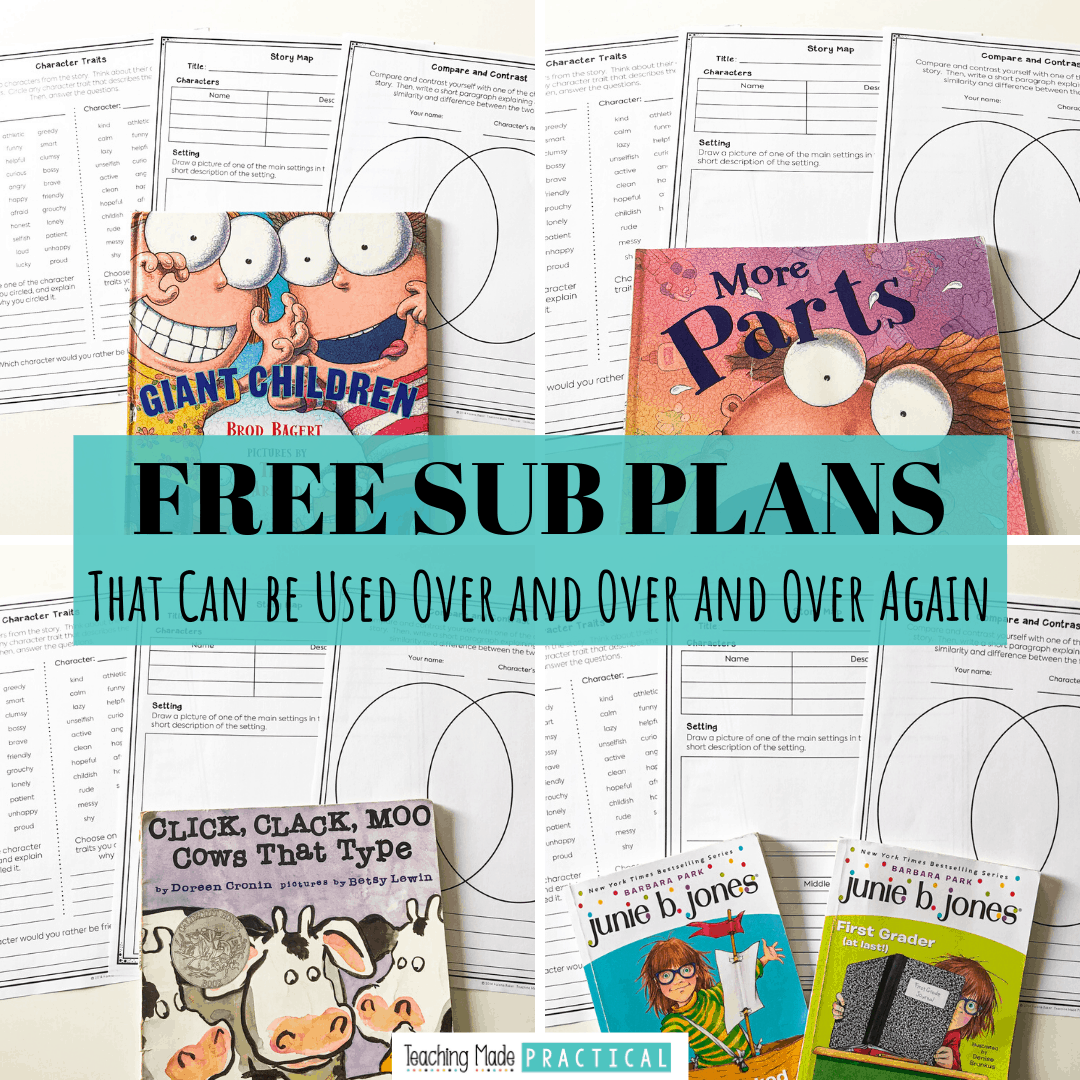 Make copies, find a fiction book, and you'll be ready for any emergency that comes your way!