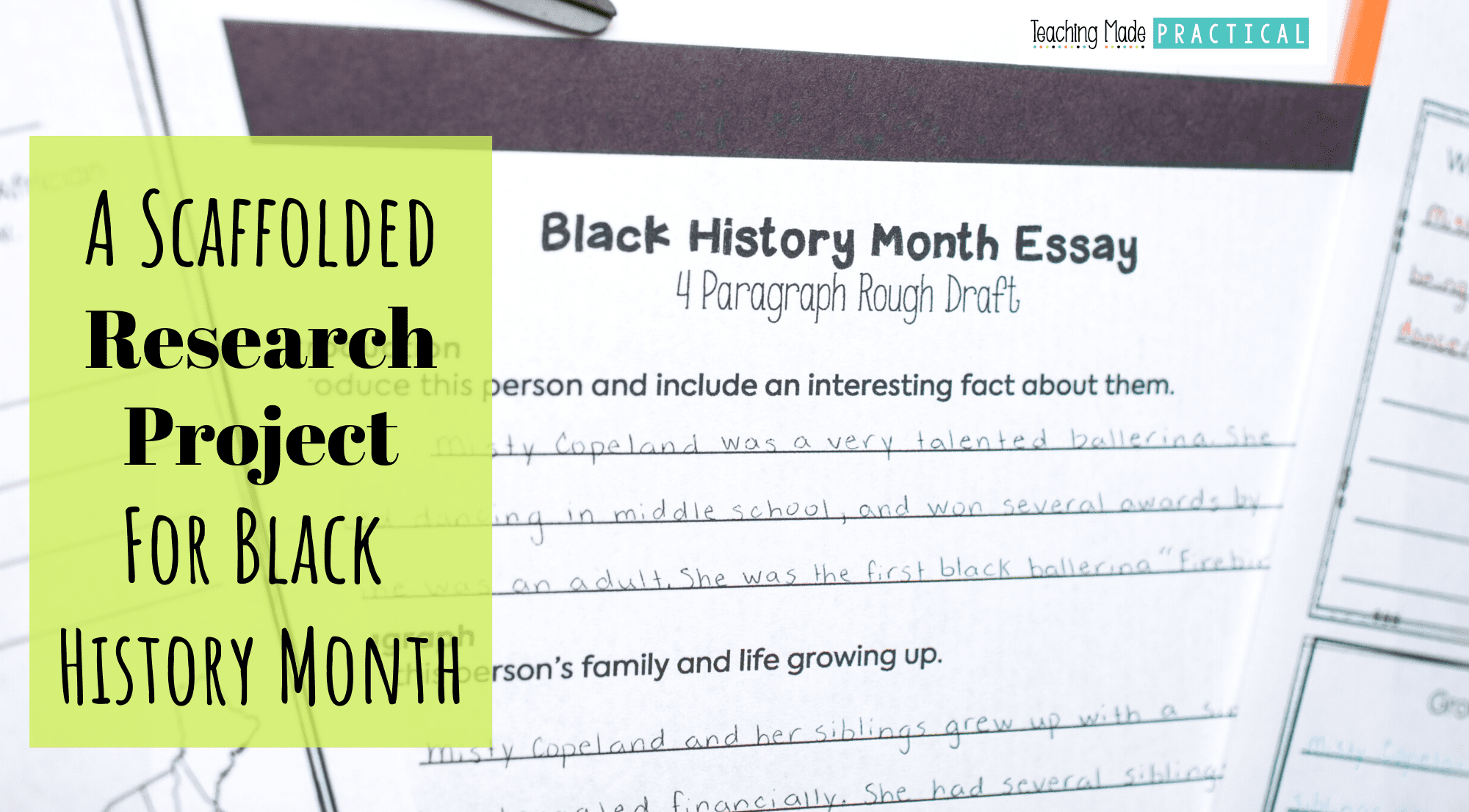 A Black History Month Research Project is a great way to help your students learn more about and celebrate the impact African Americans have made to the United States.  It's also a good way to help students learn about obstacles African Americans have had to face in this country.  But having 3rd, 4th, or 5th grade students conduct research and complete a project based on that research can be an overwhelming task.
Scaffolding this process is essential in order for your students to be successful - and for them to actually stay engaged and excited!
After I fine-tuned the process, this Black History Month Research Project was one of my students' favorite projects all year.  It included researching a famous African American, writing an essay, creating a timeline of their life, and labeling a map.  The upper elementary students remained engaged throughout the entire project and were always very proud of the outcome!
Choosing an African American Hero to Research
Part of making a Black History Month Project meaningful is exposing students to people that they might not be familiar with.  If you let 3rd, 4th, or 5th grade students choose who they want to research, you'll probably find that everyone wants to research Martin Luther King, Jr., Rosa Parks, or Barak Obama.
Instead of simply letting students choose, collect a variety of biographies on different African Americans - or find some kid-friendly biographies online.
Do whatever works for your classroom, as long as you give students an opportunity to introduce themselves to different African Americans.
How I Organized This in My Classroom
There are a lot of different ways you could do this with your students. I would always have my librarian collect enough child-friendly biographies for each student in my class.  We would sit in a circle, and each student would get one of the books.  They had about a minute to look through the book, and then everyone passed their book to the left.
After everyone had looked through every book, students would write down the top 5 people they were interested in researching.  Then, I would look through everybody's choices and assign each student their famous African American to research.
This process got students excited and gave them more ownership over the project.  However, it also allowed me some freedom to make adjustments that would help students be successful and be exposed to different people.
My students used a book from the library as their main source for research, so I wanted to make sure the reading level of the books was appropriate for each of my students.  (If you have a really well organized classroom library check out system, this might be easier for you!)
Use the Research to Create a Timeline and Map
Use this opportunity to address some other social studies skills - timelines and maps!
Have students use their research to create a timeline of important events in their famous African American's life.  Then, provide students with a blank map and have them color in different states that were important to their African American.
This is a very simple way to make these skills more meaningful to students.
Presenting the Black History Month Project
There is no one right way to have students share their project.  It really depends on how much time you have!
Here are some options:
Have students simply turn in their projects.  You could use them to create a bulletin board, or just take a grade.
Have students create a poster with their essay, map, and timeline.  They can present it to the class, or you could make a display.
Have a Living Wax Museum!  This takes a lot more preparation, but your students and parents will love it.  Find more information on Living Wax Museums here.
If you think this scaffolding would be beneficial to your students as well, then you might like my Black History Month Research Project – Essay, Map, and Timeline Resource.   It includes everything I used to help my students be successful – even a model using Martin Luther King, Jr. so you can show students what is expected of them!
Testimonial:
"This has made doing this research project so much easier! The best part is that samples of the completed steps are included. They always want to copy full sentences instead of making notes, and displaying the sample while they worked led to many more children succeeding without my one to one help."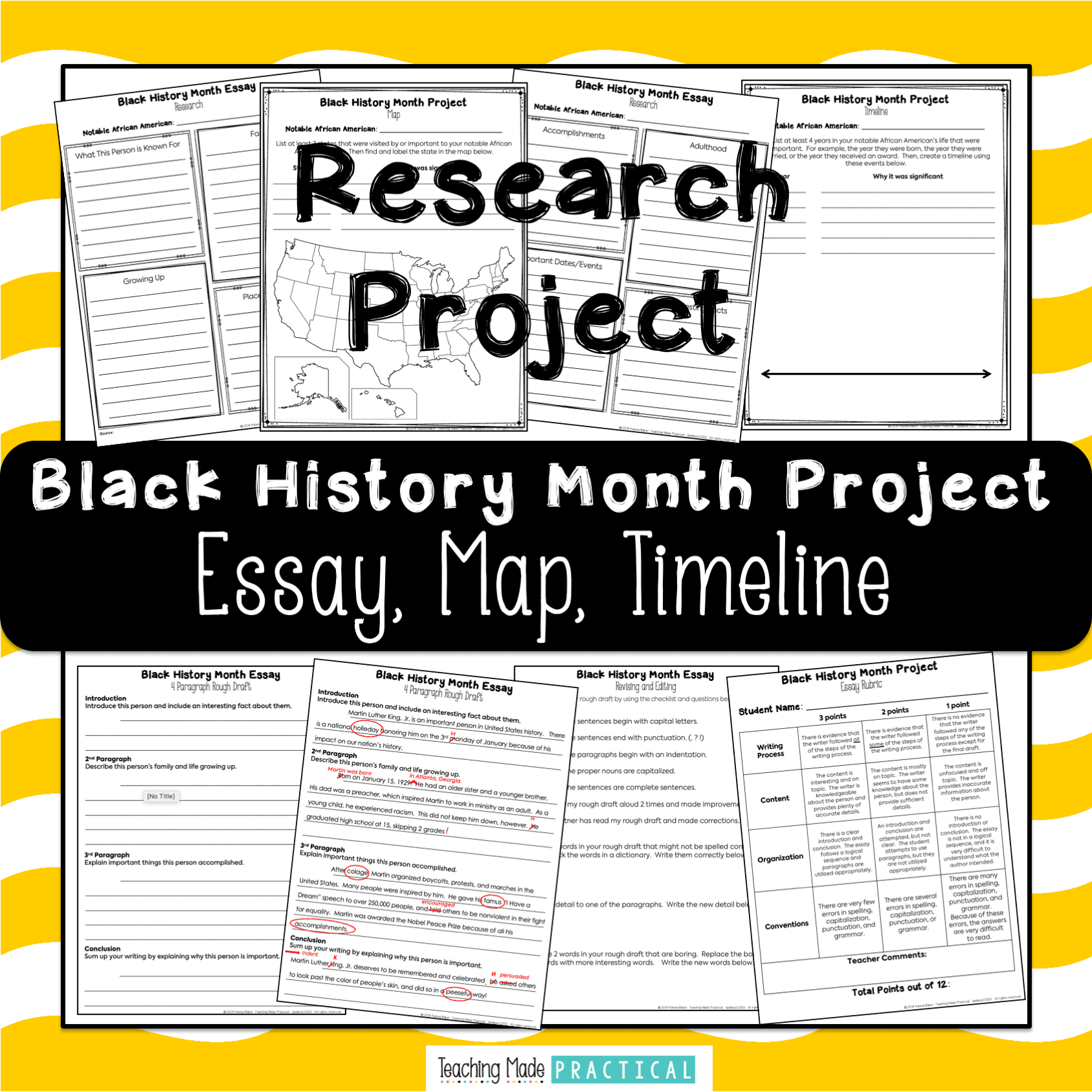 Never Stress Over Sub Plans Again!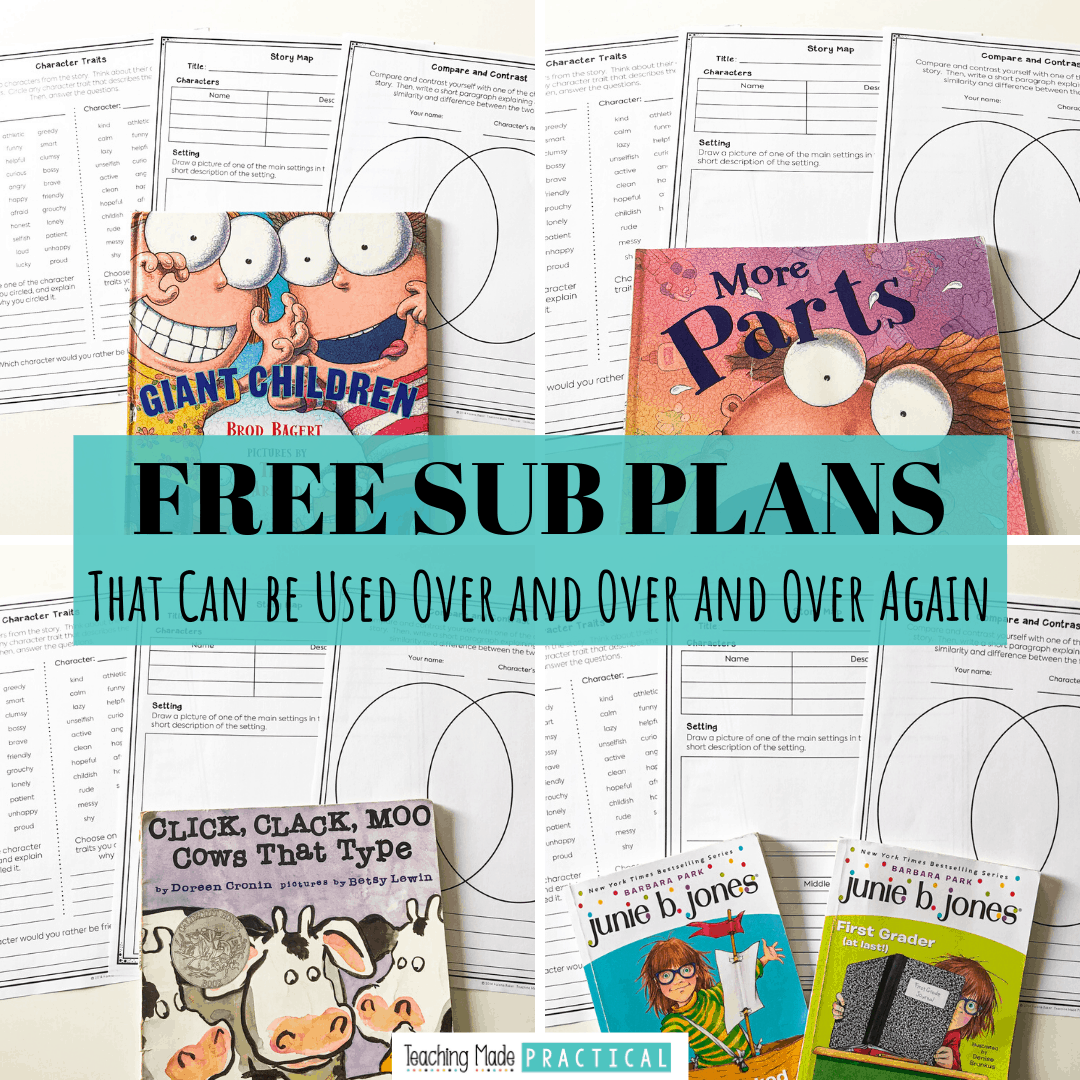 Make copies, find a fiction book, and you'll be ready for any emergency that comes your way!