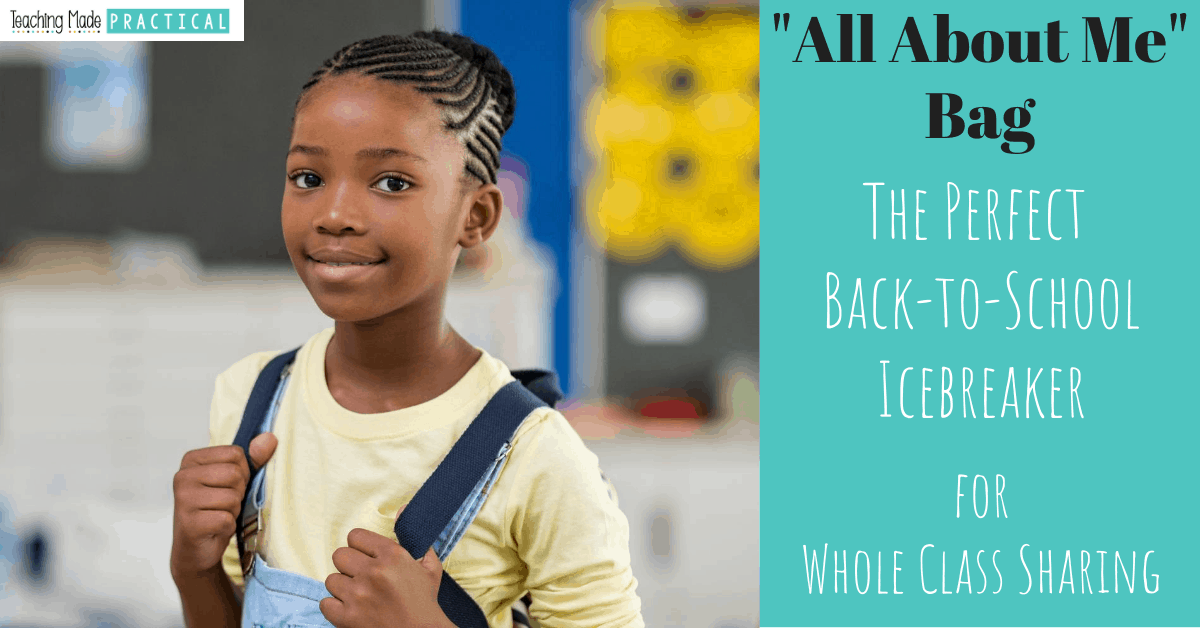 One of the main priorities for those first days of schools is to get to know your students, and for your students to get to know each other.  Letting your upper elementary students create and share an "All About Me Bag" is a cheap, low prep way to do this.
What is an "All About Me Bag?"
An "All About Me Bag" is basically a structured, back to school show and tell.
Give students an empty lunch sack with instructions (find free printable instructions below).  The instructions tell students that their very first homework assignment is to decorate the bag with words and pictures that describe them or are important to them. Then, they choose 3 school appropriate objects that will fit in the bag to share with the class.
When students bring their bags back the next day, they will share their bag with the class.
All About Me Bag - Free Printable Instructions
Use these free All About Me Bag Labels to give as instructions to your 3rd, 4th, and 5th grade students.
These instruction tell students to bring 3 objects that:
 Fit in the bag (so that this activity doesn't take up too much space in your classroom)
Are school appropriate
Are not very valuable (to prevent problems with parents if things get lost or stolen)
Reflect something that is important to the student or their life
Use these free All About Me Bag Labels in your own upper elementary classroom.
All About Me Bag Example
Before sending your 3rd, 4th, or 5th grade students home with their "All About Me Bags," model sharing your own bag with them so they know what is expected.  Bonus: It's a chance for them to get to know you a little better as well.
As my "All About Me Bag" example, I would usually include:
a picture of my husband and me hiking
a dog treat
a book
These 3 items gave me a chance to talk about my husband, my dogs, and some of my favorite hobbies - hiking and reading.  These 3 items summed up some of the most important parts of my life that I wanted to share with students.
I have found that by providing these 3 examples was enough to get my students' creative juices flowing, but if they need more ideas you could suggest things like:
a toy
a small piece of equipment from a sport they like to play (like a glove or a sock)
a favorite video game box/container
pictures of family
a piece from a favorite board game
the recipe for a favorite food
a favorite accessory (necklace, bracelet, etc.)
a memento from a trip or vacation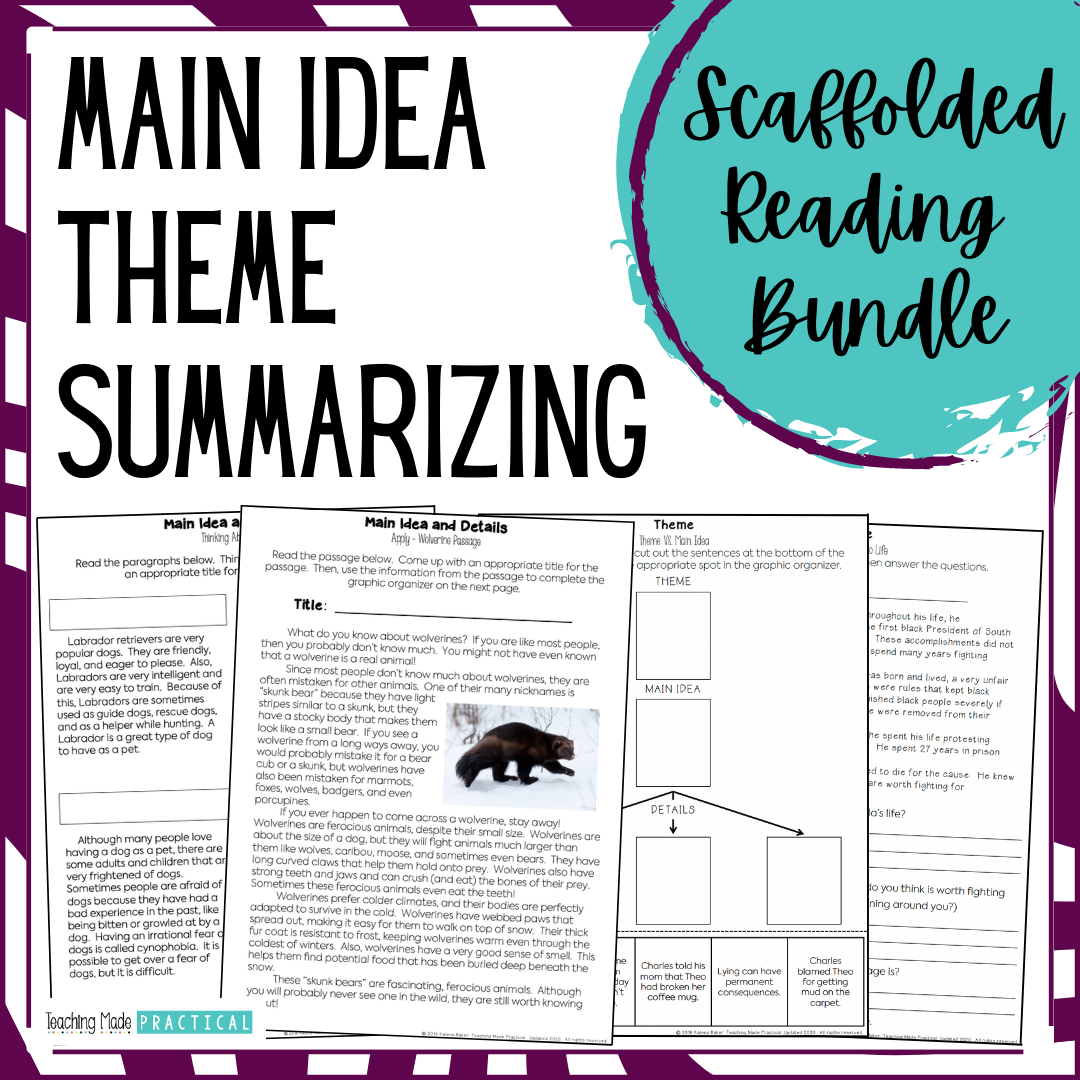 Main Idea, summarizing, and theme are hard skills to teach and hard skills for students to understand.  Curriculums often do not address these skills in a way that make sense to students.
This mostly no prep resource scaffolds these 3 skills to help even your struggling students be successful - and right now it is 35% off!
The Benefits of Using This as an Ice Breaker
Building a positive classroom community is one of the most important things you will do at the beginning of the school year.  There are a lot of ways to do this:
However, the All About Me Bag activity has an advantage that most other back to school activities don't.  It provides students with a low stress opportunity to get in front of the entire class and speak.
It is important for 3rd, 4th, and 5th grade students to feel comfortable speaking in front of the class.  Yet this is terrifying for a lot of students.  An activity like this can help students feel more comfortable, because there are no wrong answers - they will be talking about themselves.
You might also like these other back to school activities and ideas.  
Never Stress Over Sub Plans Again!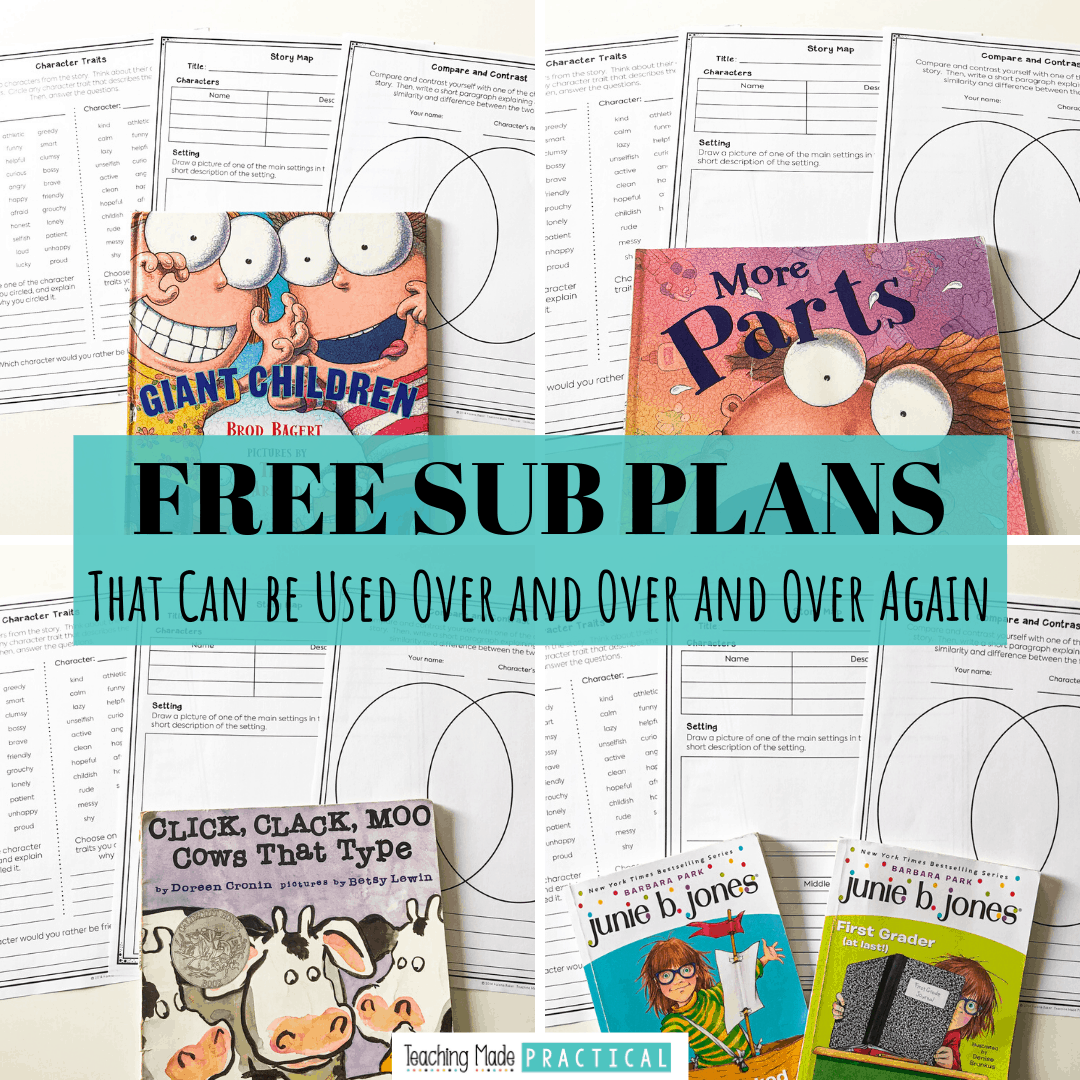 Make copies, find a fiction book, and you'll be ready for any emergency that comes your way!