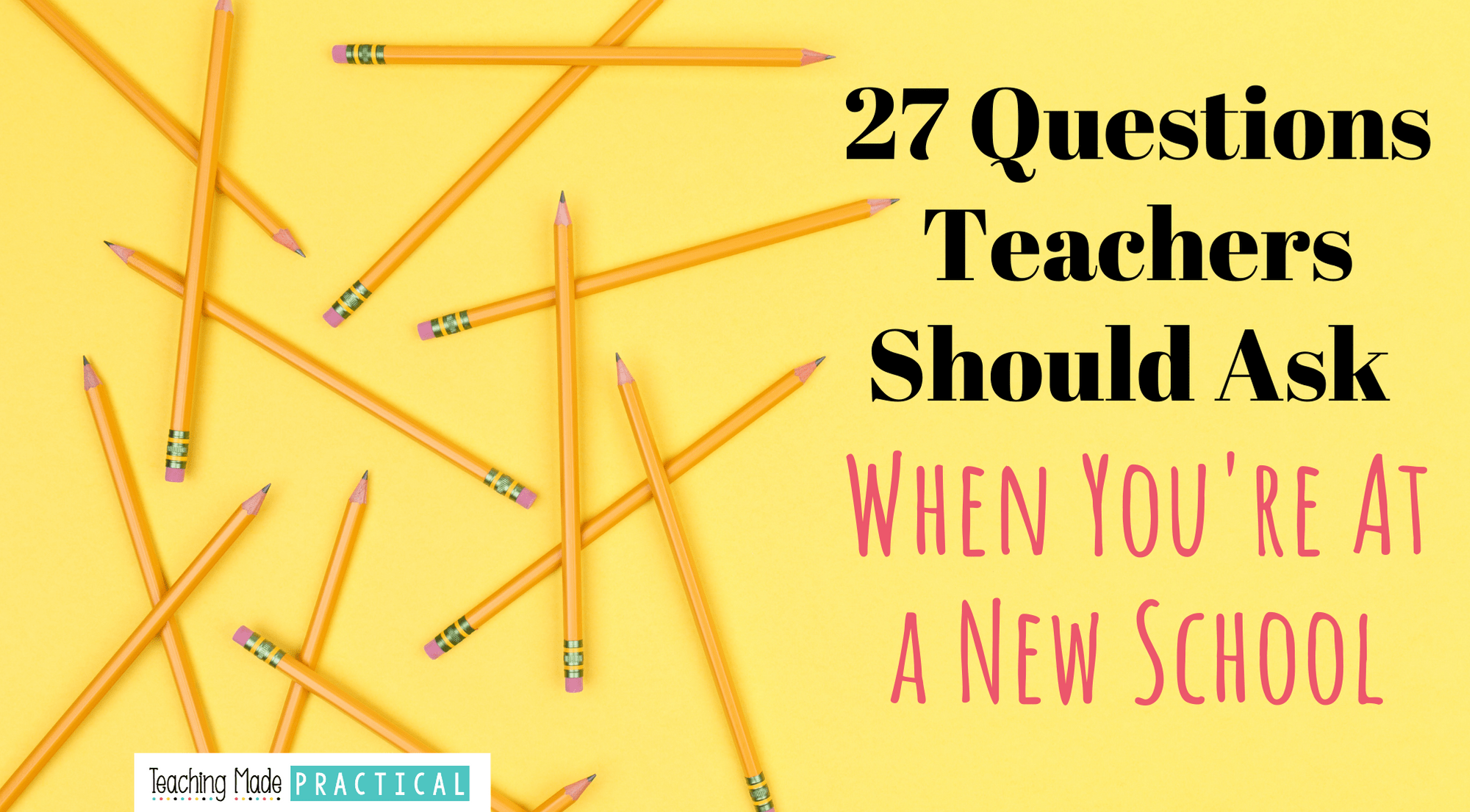 There are some teaching principles that are universal and won't change even as you are changing schools as a teacher.  Practice procedures over and over.  Differentiate.  Build relationships with students and parents. Have clear expectations.  Provide timely feedback.  Et cetera.
However, each school has a different culture, a different way of doing things, and different personalities in charge.  Each school has its own unwritten rules and policies.
Whether you are a first year teacher or a veteran teacher, whenever you begin teaching at a new school you will find that there are some questions you will have that no amount of college or experience will be able to answer for you.
Knowing what to expect about your new school can help make your transition easier.  Below are some questions you could ask a teammate or coworker to help you better prepare to fit into your new school.
Questions About Unwritten Rules at your New School
What are the procedures and teacher expectations for each of the common areas?  (lunch room, hallways, bathrooms, water fountains, ect.)
Is there a dress code that most teachers follow?
What should I know about the copier/laminator/other teacher resources?
What are the expectations for student work/decorations in the hallway around my classroom?
Is there anything you think I should know about our support staff?  Secretary, janitor, paraprofessionals, etc.
What is the policy for kids in the hallway by themselves?  (sending kids to the bathroom, on errands, to the nurse, etc.)
What are the policies/expectations on class parties or having food in the classroom?
Do students usually bring most of their supplies?  What should I be prepared to provide myself?  Can teachers use DonorsChoose to fund projects and supplies?
What should I know about the different curriculums used?  How closely are we expected to follow the curriculum?
Is there a policy on supplemental resources?  Are resources like TeachersPayTeachers encouraged or looked down upon?
How much time do we get to work together as a team?  Are we expected to be teaching the same lessons, or do teachers work more individually?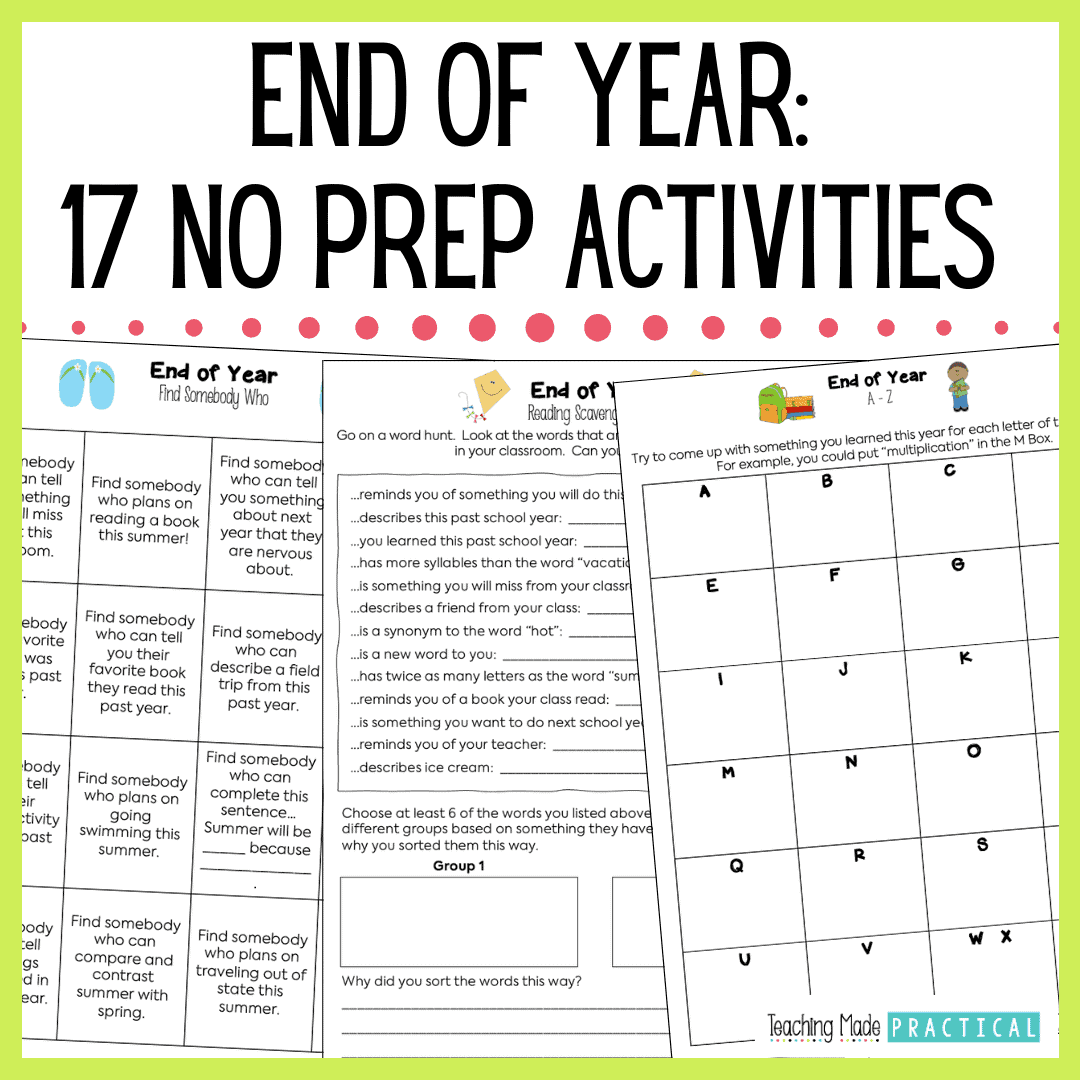 Keep kids engaged and still learning with
these no prep end of year printables!
  Students will go on a word scavenger hunt, write poems, reflect on the school year, interview a friend, write a thank you letter, and more.  Just print and go.
Questions About Preparing for the First Day
Do we get a budget for our classroom?  How much?  When can I expect to receive funds so I can make sure my classroom has all the must - have supplies?
When can I begin setting up my classroom?
How can I get inside the building outside of school hours?
Do we create our own class schedules, or are we assigned one?  When can I expect to get that?  How closely should I follow the schedule?  Is there any flexibility?
When will I get my class list?
When is Open House?  What are the expectations for Open House?
When will I be able to access my school computer/Ipad/other technology?
How do I take attendance/lunch count?
Other Questions to When Changing Schools as a Teacher
Never Stress Over Sub Plans Again!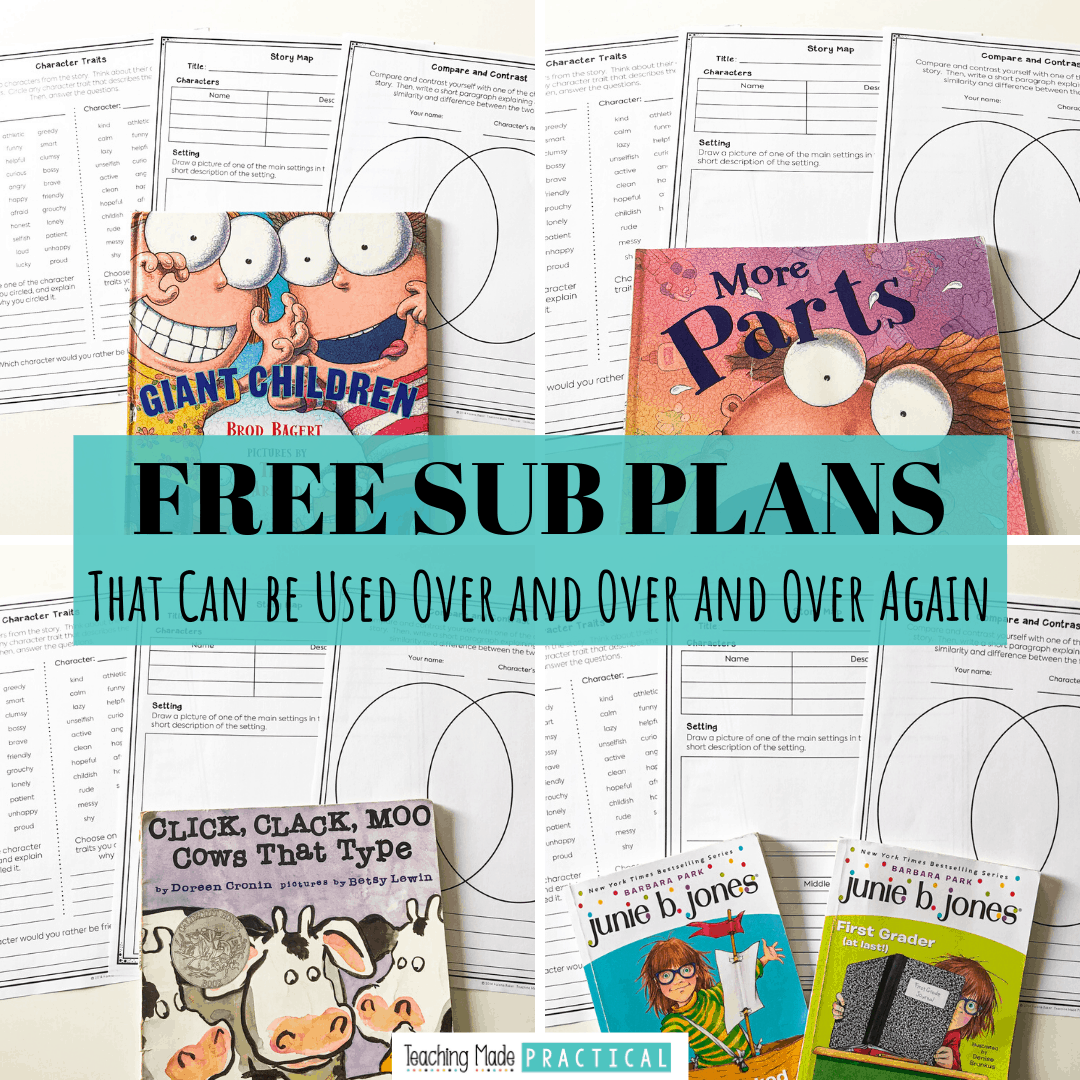 Make copies, find a fiction book, and you'll be ready for any emergency that comes your way!