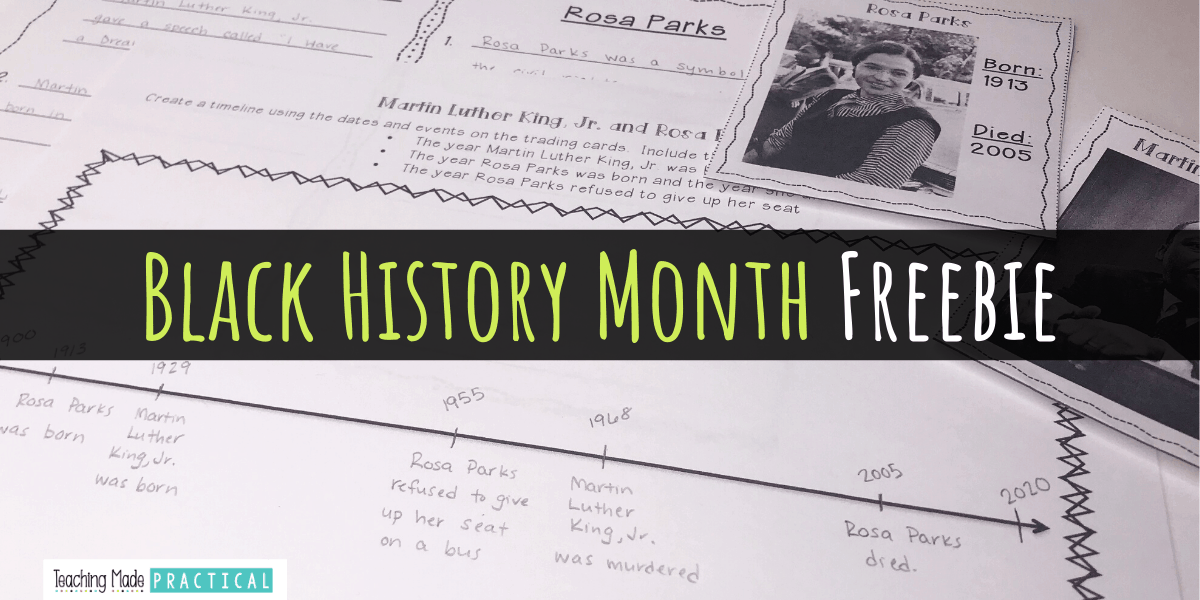 Black history - the influence of African Americans on culture and politics, the historical treatment of African Americans in America, and the impact different African Americans have made - is too complex and important to only teach in February or on MLK day.  However, Black History Month is a great opportunity to spend some intentional time on that history.  This Black History Month Freebie is a no prep way for you to do that.
Use this free resource around Martin Luther King, Jr. Day or during Black History Month to introduce your 3rd, 4th, or 5th grade students to two heroes of the Civil Rights Movement - Rosa Parks and Martin Luther, King, Jr.
Martin Luther King, Jr. and Rosa Parks Freebie
This free Black History Month Activity gives upper elementary students a chance to think more deeply about Martin Luther King, Jr. and Rosa Parks.  Students will read a short biography of these two heroes, and then complete a variety of comprehension activities.
This is a no prep activity.  (Woo-hoo!) All you need to do is make copies.  Students will need scissors and glue in order to create short biographies, and then a pencil to complete the activities.  It makes a great center activity for 3rd, 4th, and 5th grade students, and it is a great way for you to integrate social studies into your ELA class!
You can download this resource for free at my TPT store here.  If this resource is useful for you, then follow me on TPT to get updates about new freebies and sales!
For more in depth biographies, check out these great books for black history month!
You Might Also Like This No Prep Black History Resource
If you like the free resource, then you will love the complete resource. 
It has short biographies for 15 famous African Americans, with additional comprehension and writing activities for students to complete.  It would make a great No Prep Black History Month Center to introduce 3rd, 4th, and 5th grade students to some notable African Americans.
Other teachers have found this activity to be an engaging for their upper elementary students.
One teacher said, "This was a fun, engaging resource. I used it over several days and as a culmination to our unit of study. The kids loved the trading card aspect. Thanks!"
Another teacher said, "This was an excellent resource for introducing students to many famous African Americans. It was also great for helping students find details in text."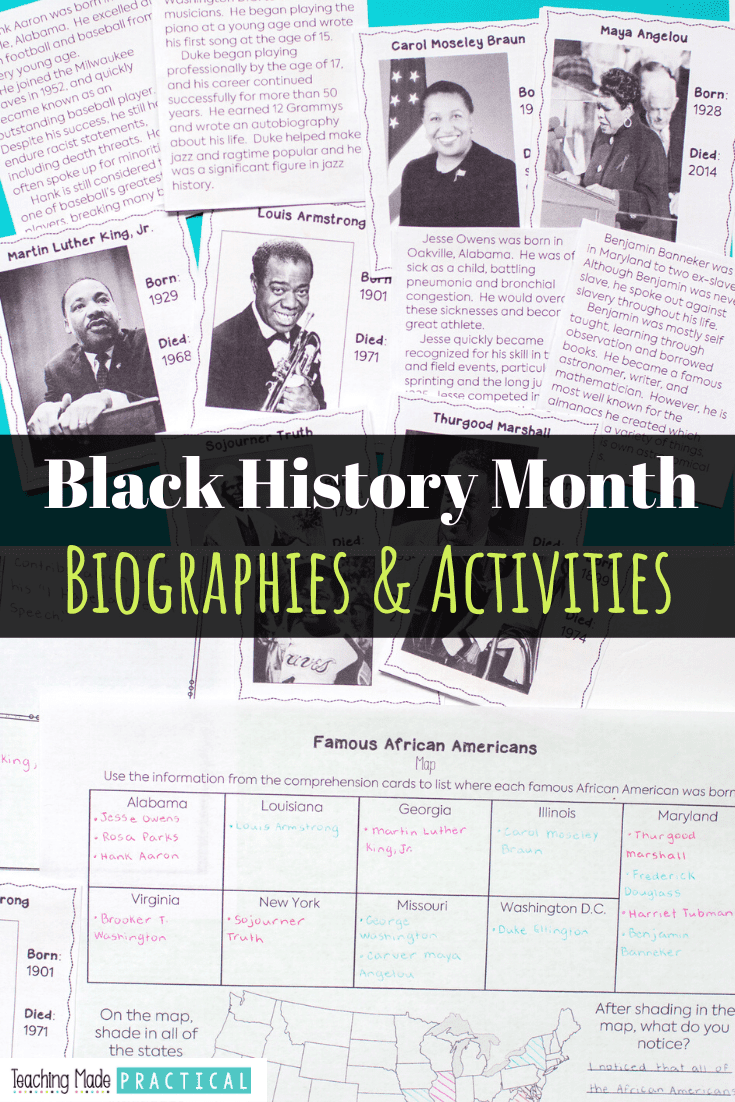 Never Stress Over Sub Plans Again!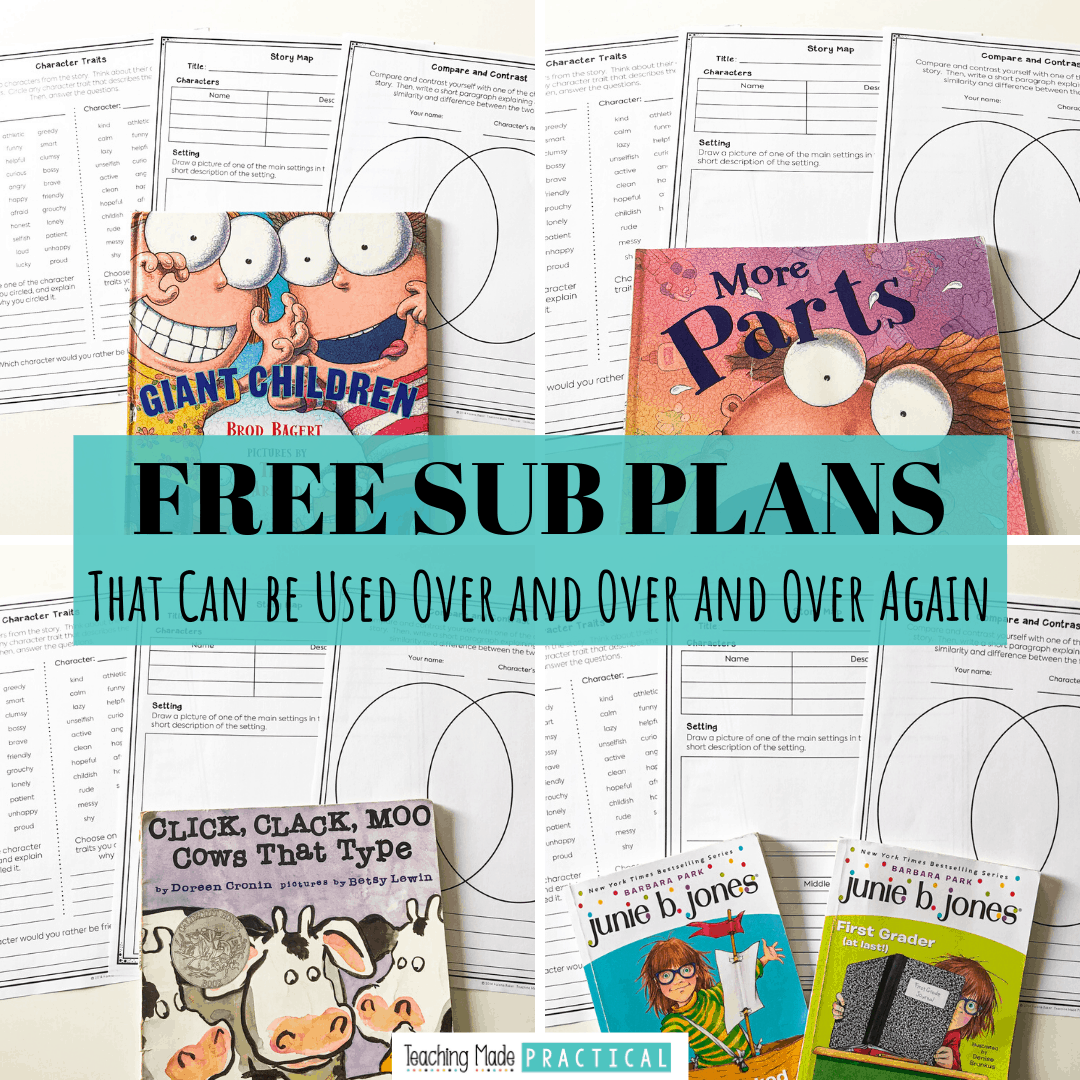 Make copies, find a fiction book, and you'll be ready for any emergency that comes your way!