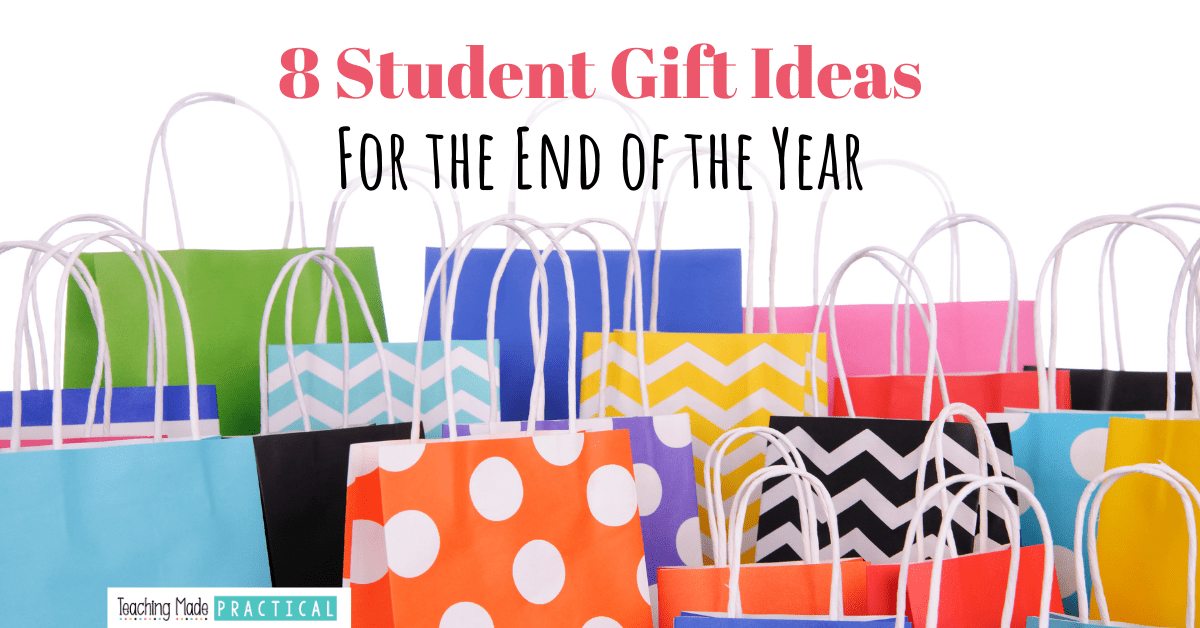 Looking for some affordable and meaningful end of year gifts for your 3rd, 4th, or 5th grade students?  The 8 ideas below are sure to get your creative juices flowing and help you find the perfect gift - whether you are looking for something personalized, something fun, or something easy!
1. The Meaningful Gift of Kind Words and Compliments
Everyone likes hearing kind words and compliments, and 3rd, 4th, and 5th grade students are no exception.  What better gift to give them than words that they could remember and being encouraged by for the rest of their life?
There are so many different ways to do this.
You could give each of your students one of these Kindness Books and have their classmates use it to give compliments.  There are sentence starters included in the book to scaffold more meaningful compliments.  And of course, be sure to sign each student's book yourself!
Or you could do what 3rd grade teacher Regina Bailes does.  Write each student's name on a piece of paper and hang the papers around the room.  Students walk around the classroom, writing something kind about each student.  When they are finished, let students decorate their page and then laminate it for durability!
You could also take the compliments and create a Wordle or bookmark to make the gift even more gift-like.
And finally, you could write your own personal and thoughtful note to each of your students.  Maybe even write that note on one of these books that encourage kindness. 
Already thinking about ways you can build a positive classroom community for next year?  Check out these 33 discussion questions that will help build community!
2. Summer Goodies
Some upper elementary students will end up spending way too much time in front of a TV, video game, or phone over the summer.  Consider giving students a gift that will encourage them to get out from behind a screen, things like:
Bubbles
Sidewalk chalk
A Frisbee
Play dough
Balls
A Magnifying Glass
Here's a free gift tag to go along with a jump rope, if that's the route you decide to go!
Or, here is a free gift tag to go along with a a slime gift!
4. Give the Gift of Writing - a Journal and Pen
5. Give Something Memorable - Like A Betta Fish
Want to give your students a unique and memorable gift?  Give them a Betta fish!
This is something teacher Amy Ron has done.  During the school year, her class learned about the Betta fish - that these fish are brave and goes through many challenges to survive.
By giving her students this fish, she hoped it would remind them of the challenges they have overcome during the school year, and that they too are brave!
If you're not sure that a betta fish would survive very long at the hands of your students, then perhaps something like these motivational wristbands would be a better choice.
6. Clean Out Your Room at Let Students Choose Something
Sort through all the stuff in your classroom before the end of the year.  Place anything you haven't used in a couple of years on a table, and let each student choose something to take home!
Obviously, this only works if you have enough stuff for each of your 3rd, 4th, or 5th grade students.  And if you are actually willing to let go of some things.
As 4th grade teacher Ivy Schmeltzer said, "Give the kids anything you're wanting to get rid of instead of trashing it.  They love it, and it helps the environment. Win-Win!"
7. A Fun Way to Get Autographs
Give students an autograph book, blank t-shirt, pillow, or beach ball, and have them collect autographs!
This could be a part of a fun end of year party as well - have students walk around outside with whatever gift you gave them for autographs, getting autographs from their peers.  Invite the whole grade level!
8. Give Upper Elementary Students Lifelong Memories
Never Stress Over Sub Plans Again!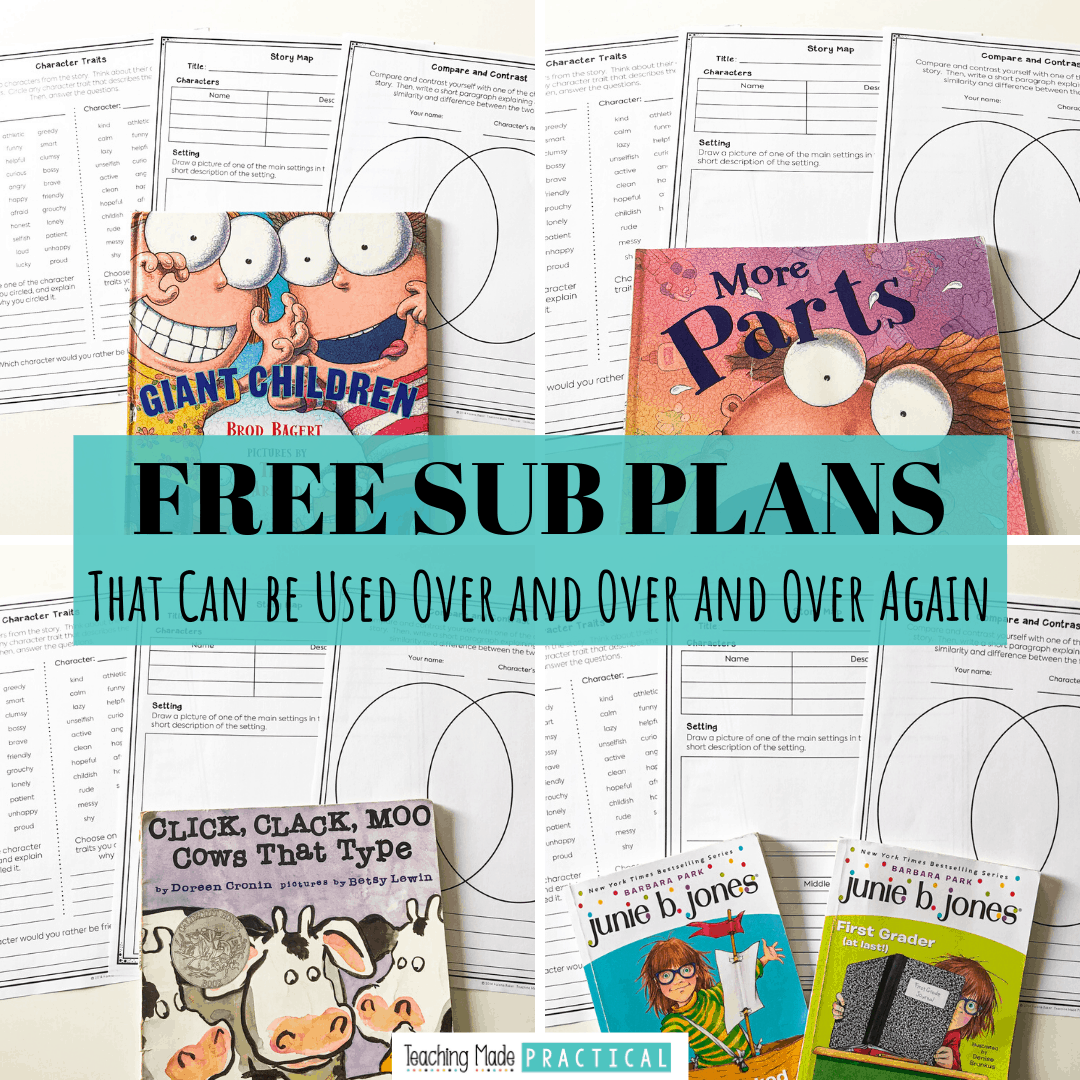 Make copies, find a fiction book, and you'll be ready for any emergency that comes your way!