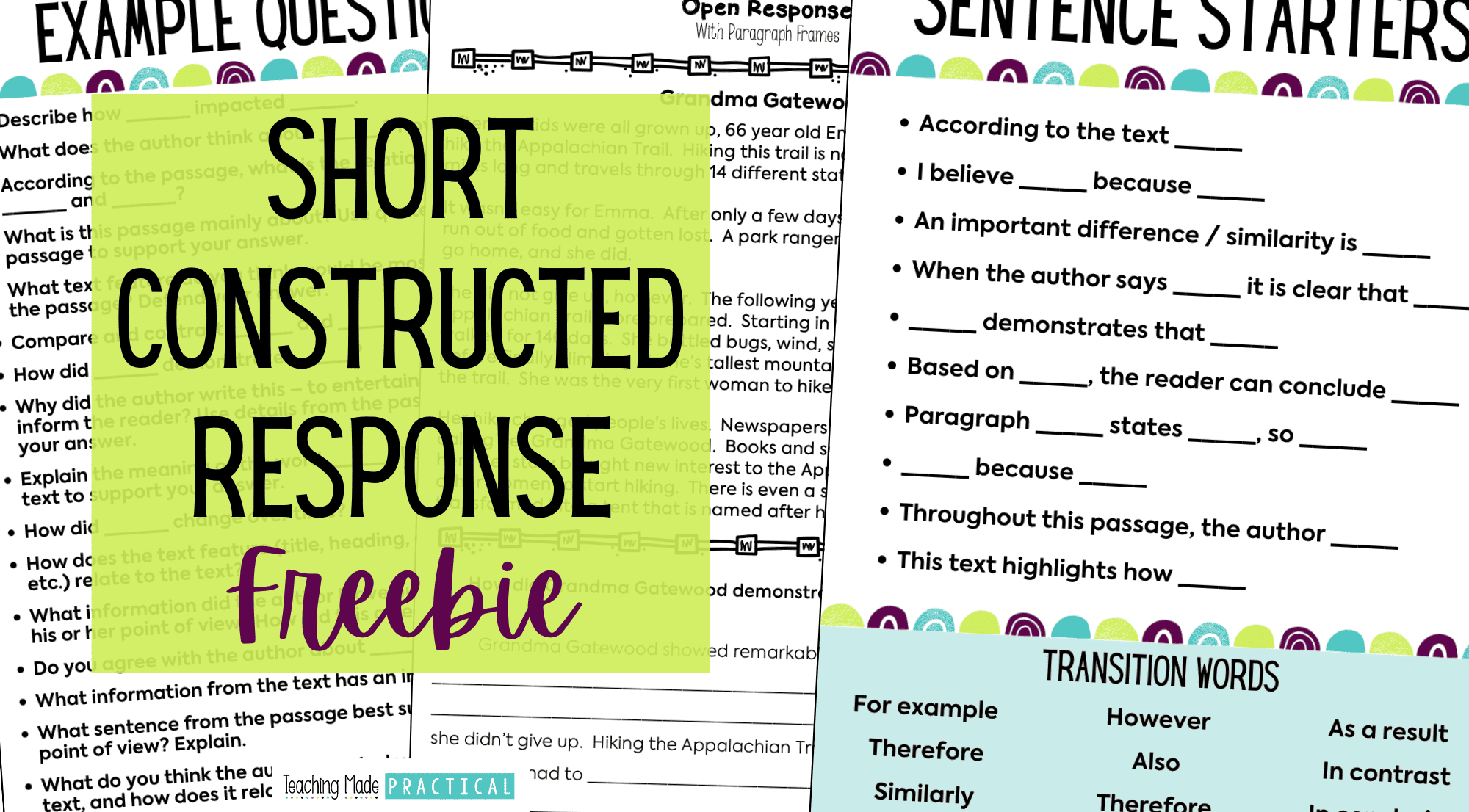 Teaching writing is hard - add in a reading passage and a critical thinking question for constructed response, it becomes even harder.  Use this free short constructed response resource to introduce or practice this difficult skill with your 3rd, 4th, or 5th grade students.
Get the Short Constructed Response Freebie
Download the free pdf resource below.  It includes:
a 1 page student reference sheet that includes sentence starters and transition words that students can use in their constructed responses
16 example constructed response questions that can be used with nonfiction texts for additional practice and review
1 reading passage and question, with paragraph frames to help scaffold student responses
Have this freebie sent to your inbox right now!
More Constructed Response Practice
If your students are struggling with constructed response (or you are struggling with teaching it), then check out the complete
Scaffolded Short Constructed Response Resource.
  It slowly walks students through this difficult skill, gradually releasing responsibility.
In this resource, students will practice:
restating the question using a complete sentence
answering questions using provided paragraph frames
answering questions using provided sentence starters
answering questions without any scaffolding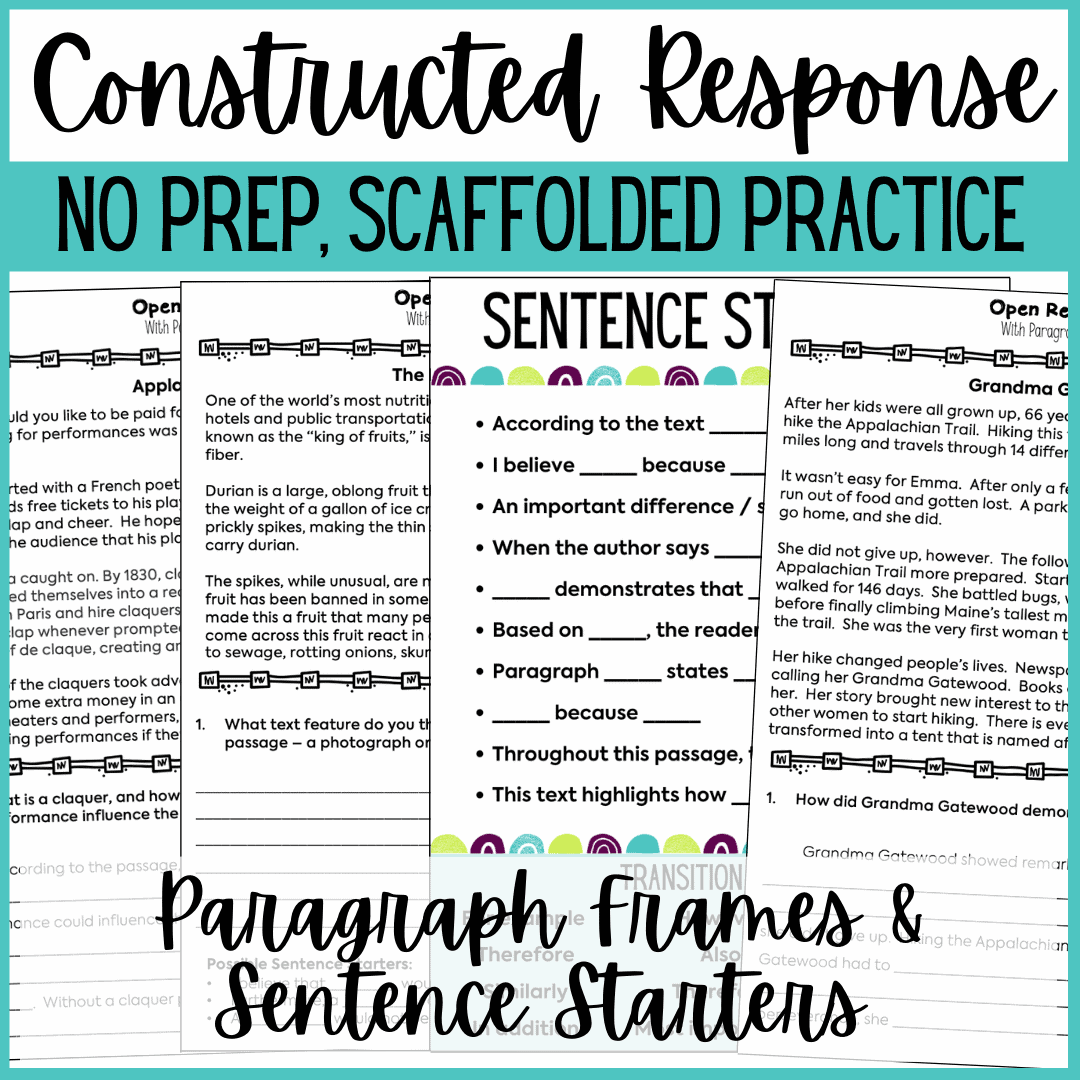 The resource includes 11 engaging nonfiction reading passages to go along with the constructed response questions.  Whether you are introducing this difficult skill to your upper elementary students or they just need a little more practice or review before testing, this resource will help.
Want This Constructed Response Freebie?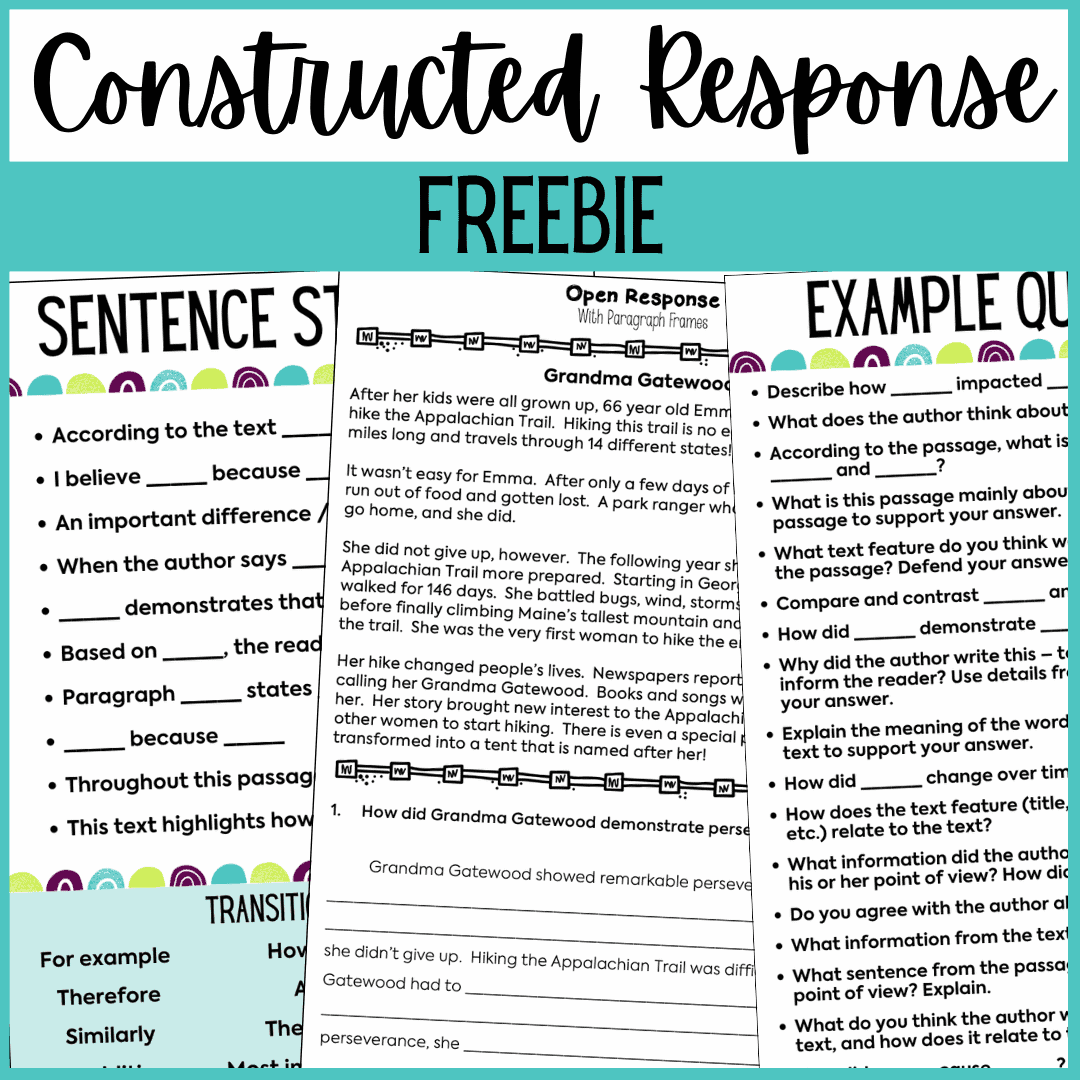 Sentence starters, a reading passage, and more!