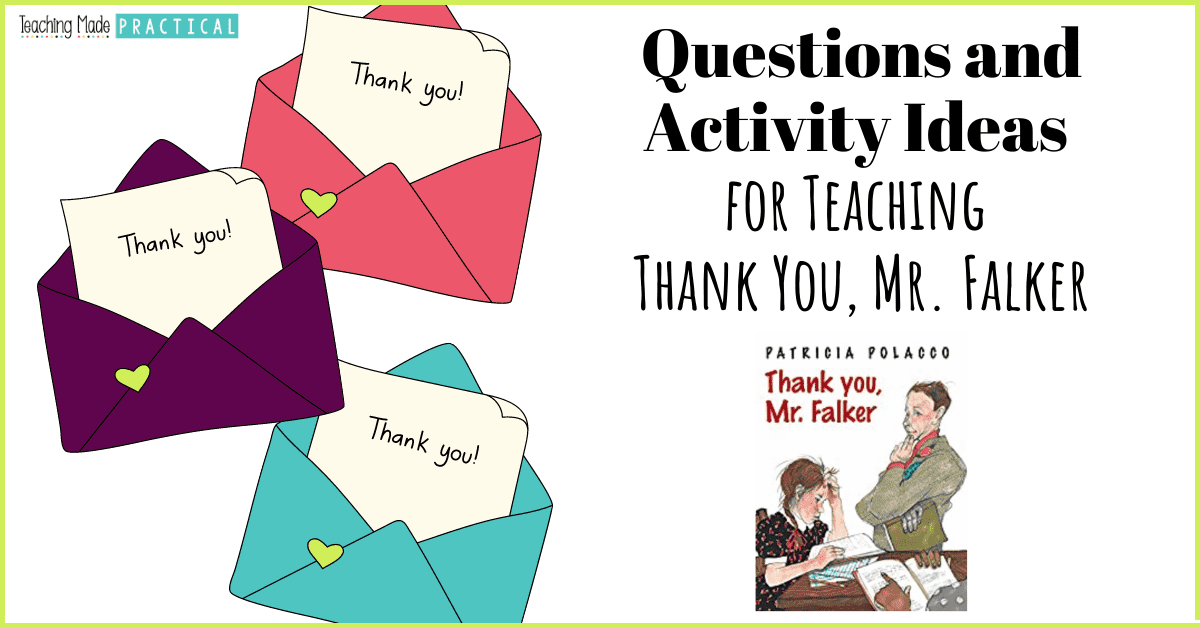 Thank You Mr. Falker is a heartwarming story that contains themes of overcoming obstacles, persevering, and how kindness can make a huge difference.  Patricia Polacco, the author and illustrator, wrote this to tell about the real teacher in her life that encouraged and helped her, and it will encourage your 3rd, 4th, and 5th grade students.
Below, find comprehension questions and activity ideas to help you as you read aloud Thank You Mr. Falker to your upper elementary students.
Some of the links are affiliate links, so if you click the link and choose to buy I might get a small compensation at no cost to you.
Summary of Thank You, Mr. Falker
From a young age, Trisha is excited about learning to read.  But when she goes to school to learn to read, she struggles.  The letters and numbers don't make sense.  As she gets older, other students notice that she struggles and make fun of her.  Trisha feels dumb.
Her fifth grade teacher is a man named Mr. Falker.  He makes her feel special, and deals with other kids that are bullying her.  Eventually he realizes that she is struggling with reading.  He encourages her, and makes a promise that she will learn to read.  After months of practice, Trisha is finally able to read.
Before, During, and After Reading Questions for Thank You, Mr. Falker
What can you tell about the characters and setting from the book cover and title?
Based on the title and illustrations, what do you think the main problem in this story will be?
What does the book cover and title remind you of?
How do you think this story will end?  Why?
Can you think of a time that you felt like Trisha?  Explain.
Would you have handled this the same was as Trisha, or would you have done something different? Explain.
How did Trisha change throughout the book?
What lesson do you think the author Patricia Polacco wants you to learn about reading?  What do you think she wants you to learn about doing hard things?
Explain how other kids treated Trisha.  Give at least 3 details from the text.
Activities to Use With Your Thank You, Mr. Falker Lesson Plans
Have Students Write a Thank You Note
Compare and Contrast With Another Patricia Polacco Book
Patricia Polacco is a very prolific writer, and has many well-loved books.  Read another one of her books to your students, and then compare and contrast the two.
Encourage your students to think about similarities and differences between:
Main characters
Author's Purpose
Illustrations
Settings
Plot
A Venn Diagram is always a useful tool for comparing and contrasting, or you could also try one of these 9 ways to compare and contrast.  
The Patricia Polacco books below all have the same main character, Trisha, and are inspired by real teachers in her life.  This makes them great for comparing and contrasting to Thank You, Mr. Falker!
Find Someone Who Comprehension Activity
Find Someone Who's are often used as a back to school ice breaker, but they are good for so much more!
For this activity, students are given a list of questions or tasks.  Instead of answering the questions themselves, however, students have to "Find Someone Who" can do it for them! 
Each person they find can only answer one of the questions, so students will have to interact with many classmates in order to get all of the questions on their page answered.  And while they are walking around looking for people to answer their questions, they are answering questions for other people!
Use the Find Someone Who Activities included in this Fiction Reading Response Resource for a no prep way to do this with your students.  And while you are at it, have students complete one of the other no prep activities in this resource!    
Use graham crackers and honey to act out the beginning and end scenes of the book.  While upper elementary students are enjoying a tasty treat, discuss what this part of the book meant, and have students explain the quote:
"Honey is sweet, and so is knowledge, but knowledge is like the bee who made the honey, it has to be chased through the pages of a book!"
Never Stress Over Sub Plans Again!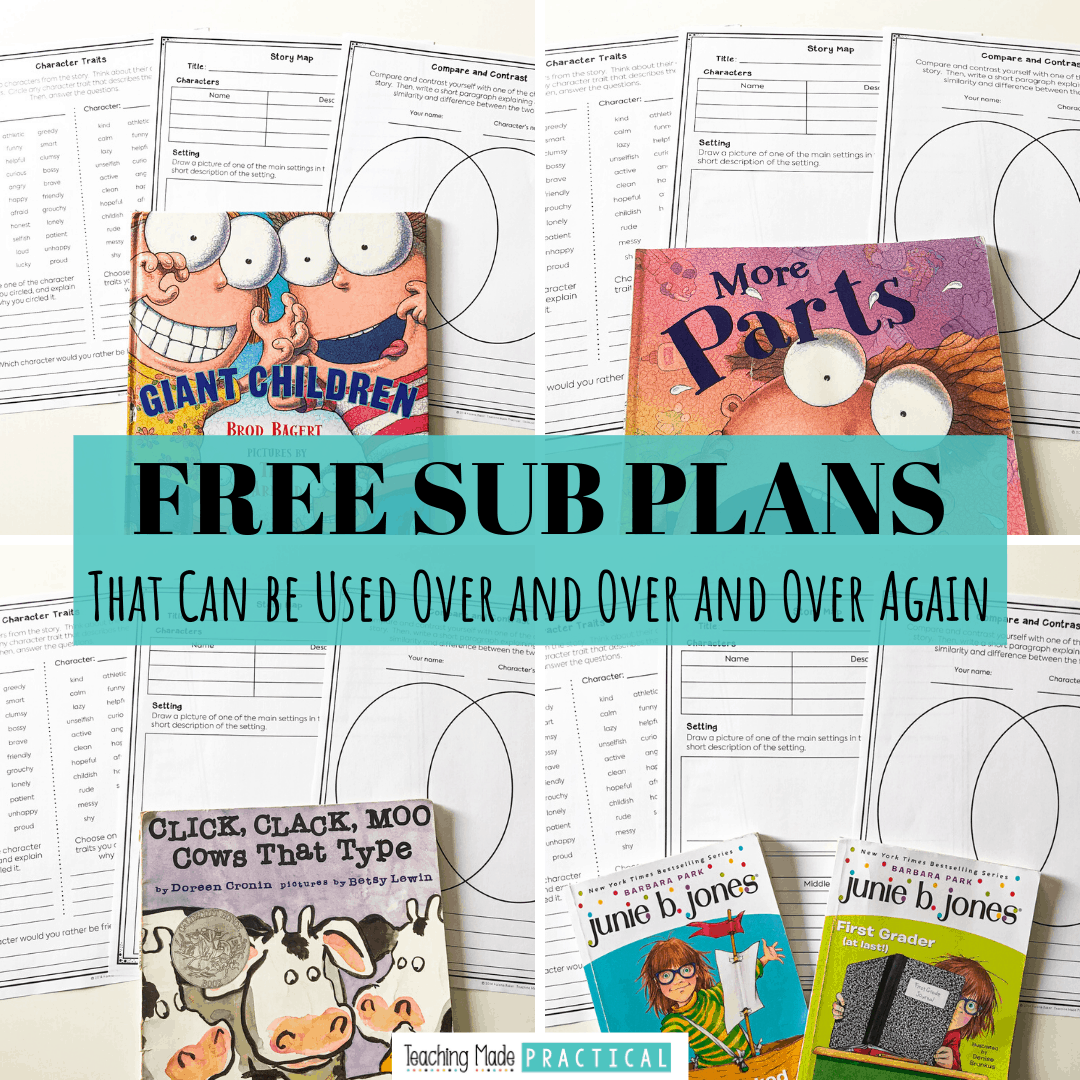 Make copies, find a fiction book, and you'll be ready for any emergency that comes your way!