There are so many different types of nonfiction text features - titles, headings, labels, diagrams, captions, photographs, sidebars, bullet points, bold text...the list could go on forever!  It's no wonder that 3rd, 4th, and 5th grade students get confused.
To help students keep track of the different types of text features, download the free printable below, or check out this text feature slideshow.  
Using the Text Features Chart
This free text features chart is a great reference for students because it:
Tells the name of the text feature
Tells the purpose of the text feature
Gives an example of the text feature
You can use this text features chart in a variety of ways - post it up in the room so students can use it as a reference, or have the students glue it in their interactive notebooks.
You could also use this chart to have your students go on a "text feature scavenger hunt." Give students a nonfiction book, and see how many text features they can find!
You might also like some of these other text feature ideas and activities.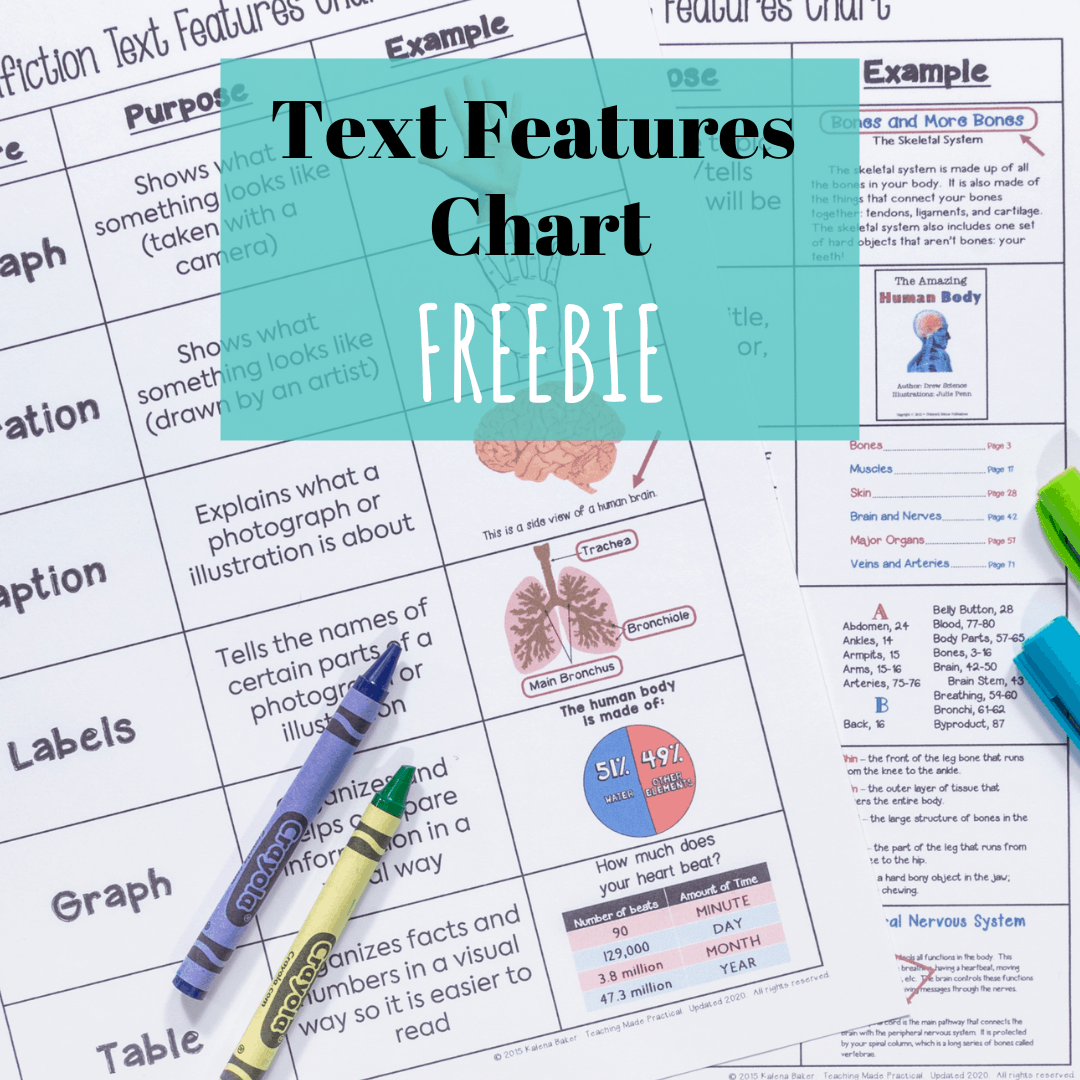 A no prep resource to help your students learn the purposes of the most common text features!