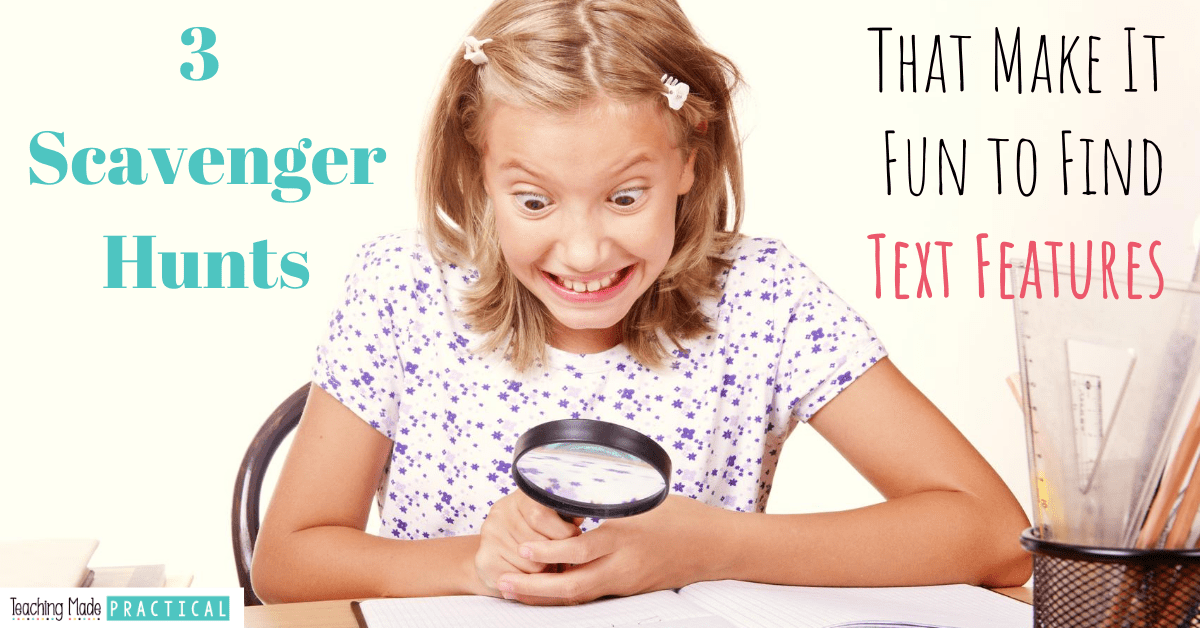 Going on a text features scavenger hunt is an engaging and low prep way to have upper elementary students practice looking for and analyzing nonfiction text features. There are several ways to set up a scavenger hunt, depending on the needs of your classroom.  Find 3 ideas for a text feature scavenger hunt below - as well as a free pdf printable!
Interactive Bulletin Board / Anchor Chart
After teaching students about the different nonfiction text features (possibly using this
free text feature slideshow
or these
free text feature charts)
, have 3rd, 4th, or 5th grade students cut out the different text features they find in old newspapers or magazines and glue/tape them to an interactive bulletin board.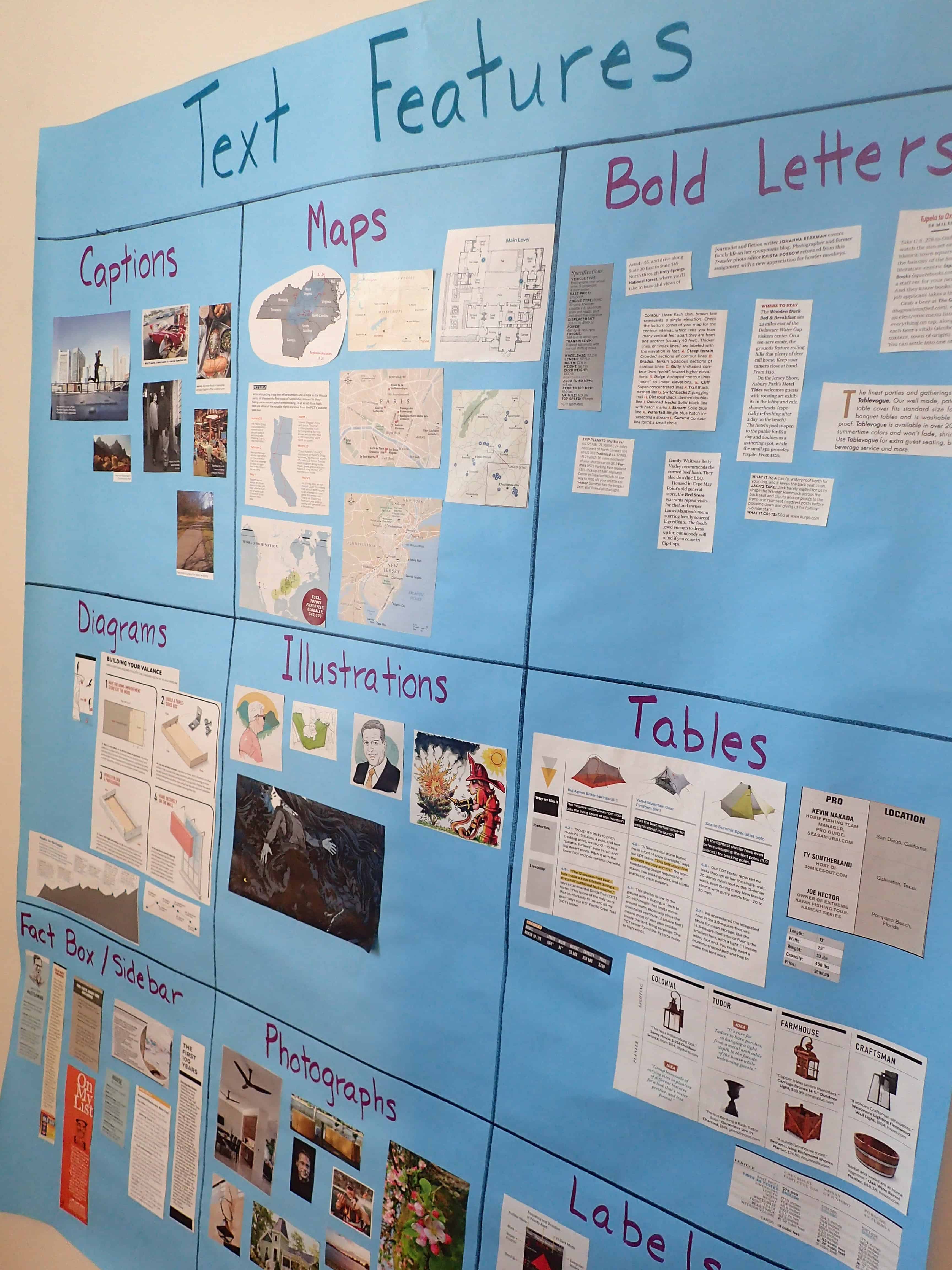 This low prep idea not only reinforces student understanding of text features, but it also gives you a student created poster / anchor chart that students can refer to all year long.  (See more nonfiction text feature anchor chart ideas here.)
You can do this text features scavenger hunt as a one time whole group activity or set it up as a recurring center activity.
Students will easily be able to find the more common text features: headings, photographs, captions, bold words, etc. Encourage them to be on the hunt for less common, but very important text features like diagrams, tables, and labels.
Small Group Poster Project
For a fun small group activity, have upper elementary students go on a scavenger hunt and create their own text feature poster. Give each group a page from a magazine and have them create a poster that shows all of the text features found on the page, and how the text features help the reader. (Make sure the magazine page has plenty of text features for them to write about.)
Groups can present their poster to the class. After all groups have presented, compare the posters, looking for similarities and differences in text features!
These posters can also be posted around the room as student created anchor charts.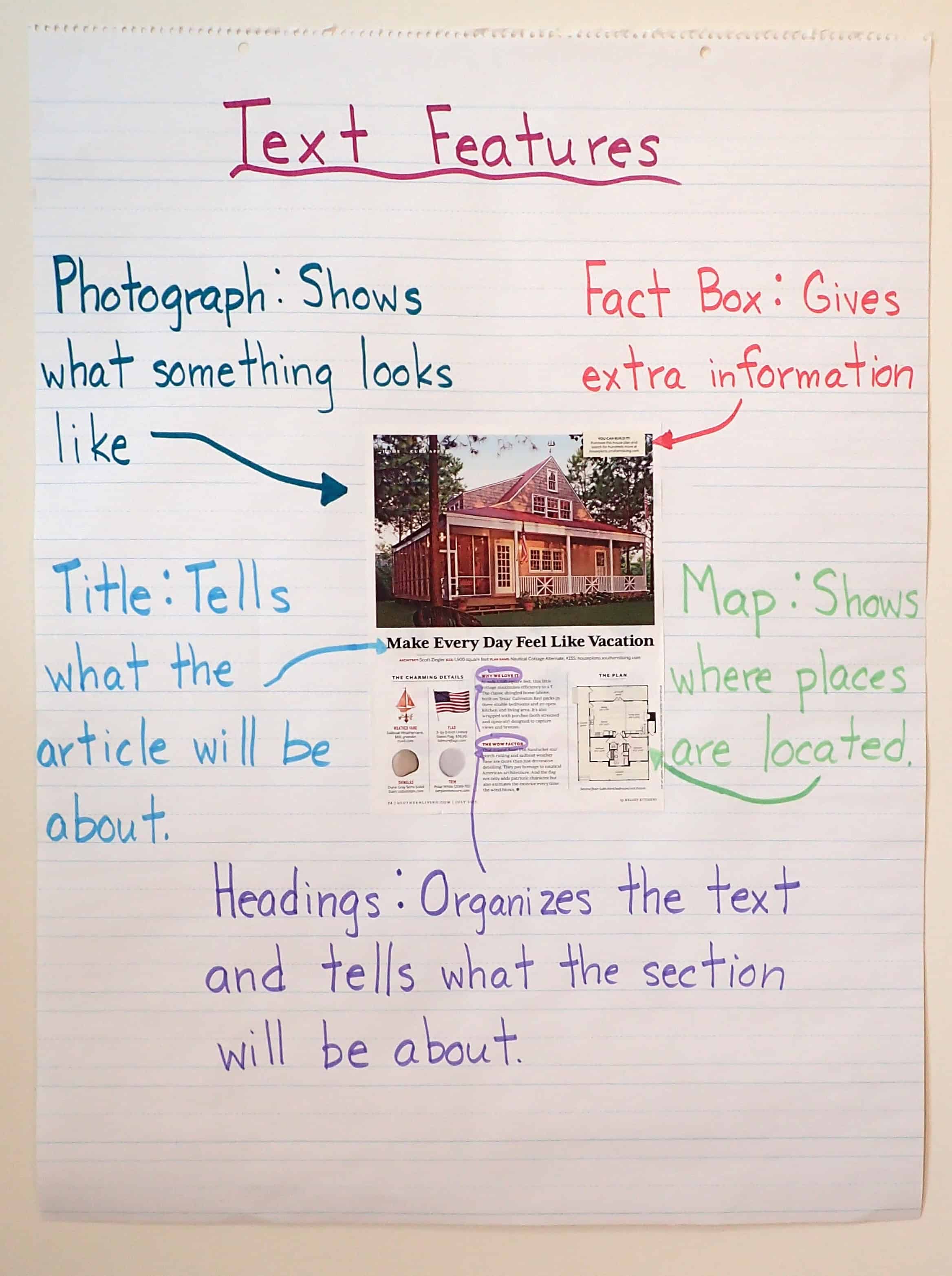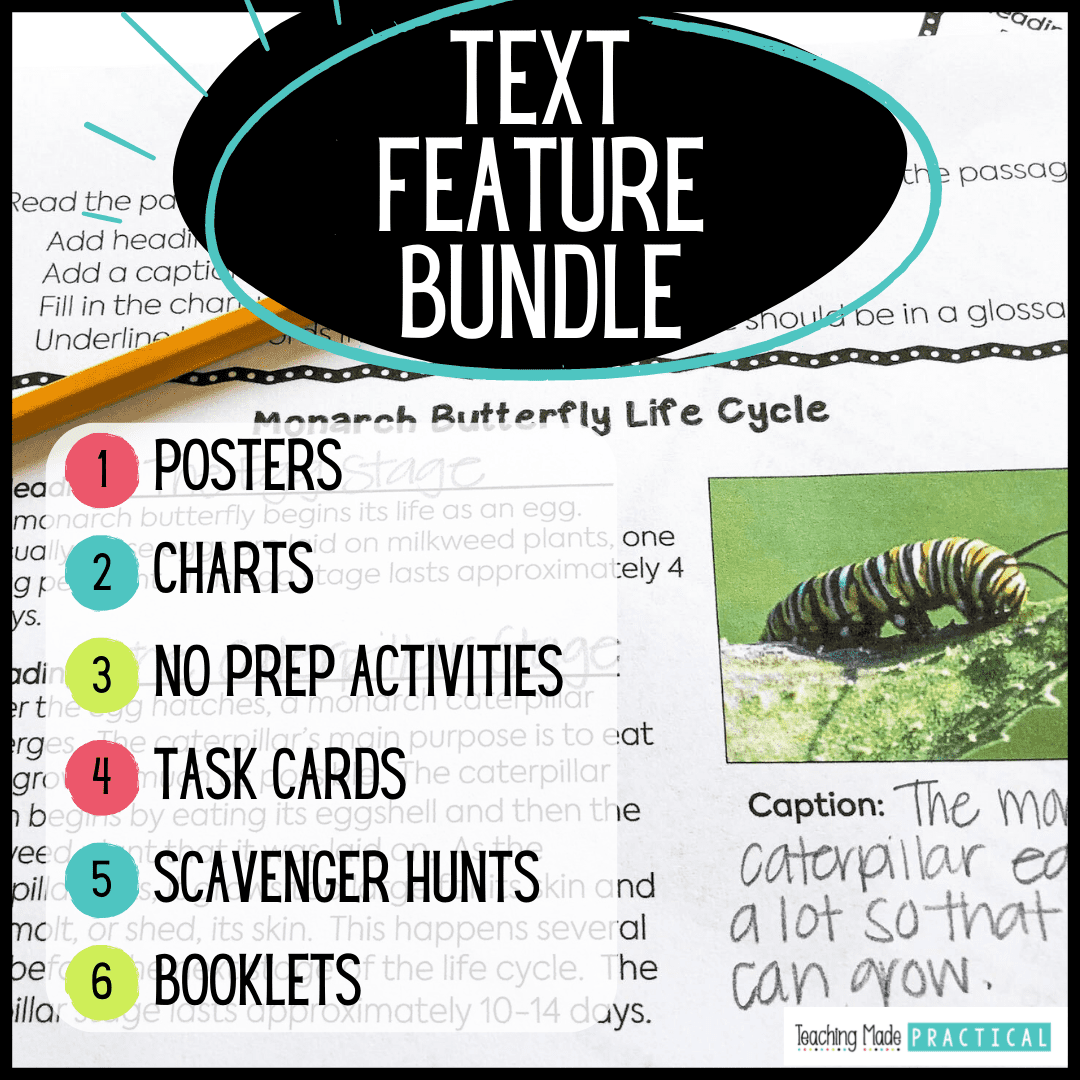 Want to make your lesson planning even easier?  Find everything you need to teach nonfiction text features in this Text Features Bundle.  
There are posters, task cards, no prep activities, reading passages, and more to help your students have a deep and thorough understanding of text features and their purposes.
Nonfiction Book Text Features Scavenger Hunt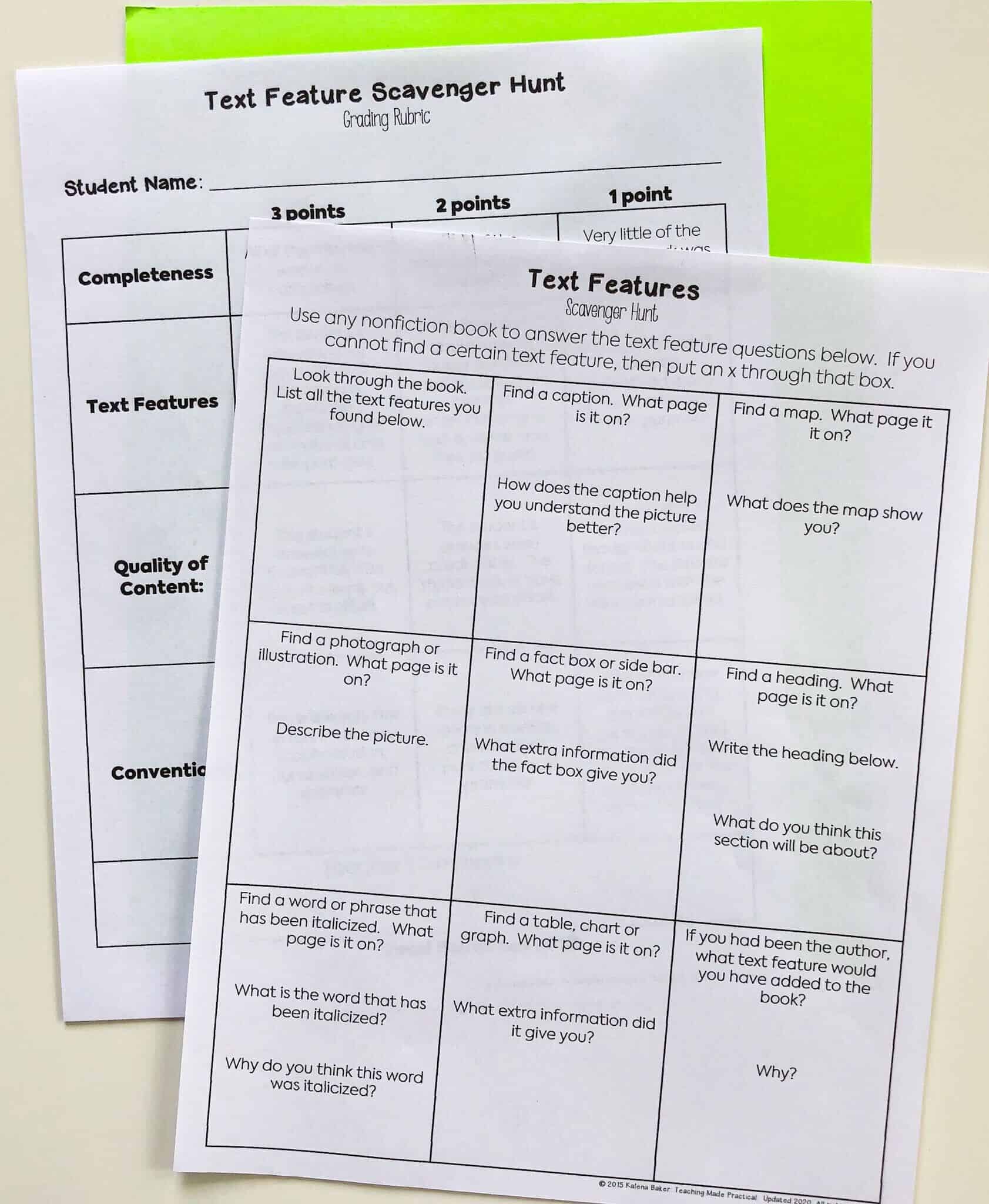 For an engaging partner or independent text feature activity for 3rd, 4th, or 5th grade students, use this free text features scavenger hunt.
It is no prep and reusable, so you can use it over and over again with different nonfiction books. Students go on a scavenger hunt for specific nonfiction text features.
This text features scavenger hunt can also be used as a literacy connection for other subjects like social studies or science. If students are going to be reading a passage from a book or textbook, have them complete the scavenger hunt before reading the text as a fun and meaningful pre-reading activity.
A Text Features Freebie? Yes, Please!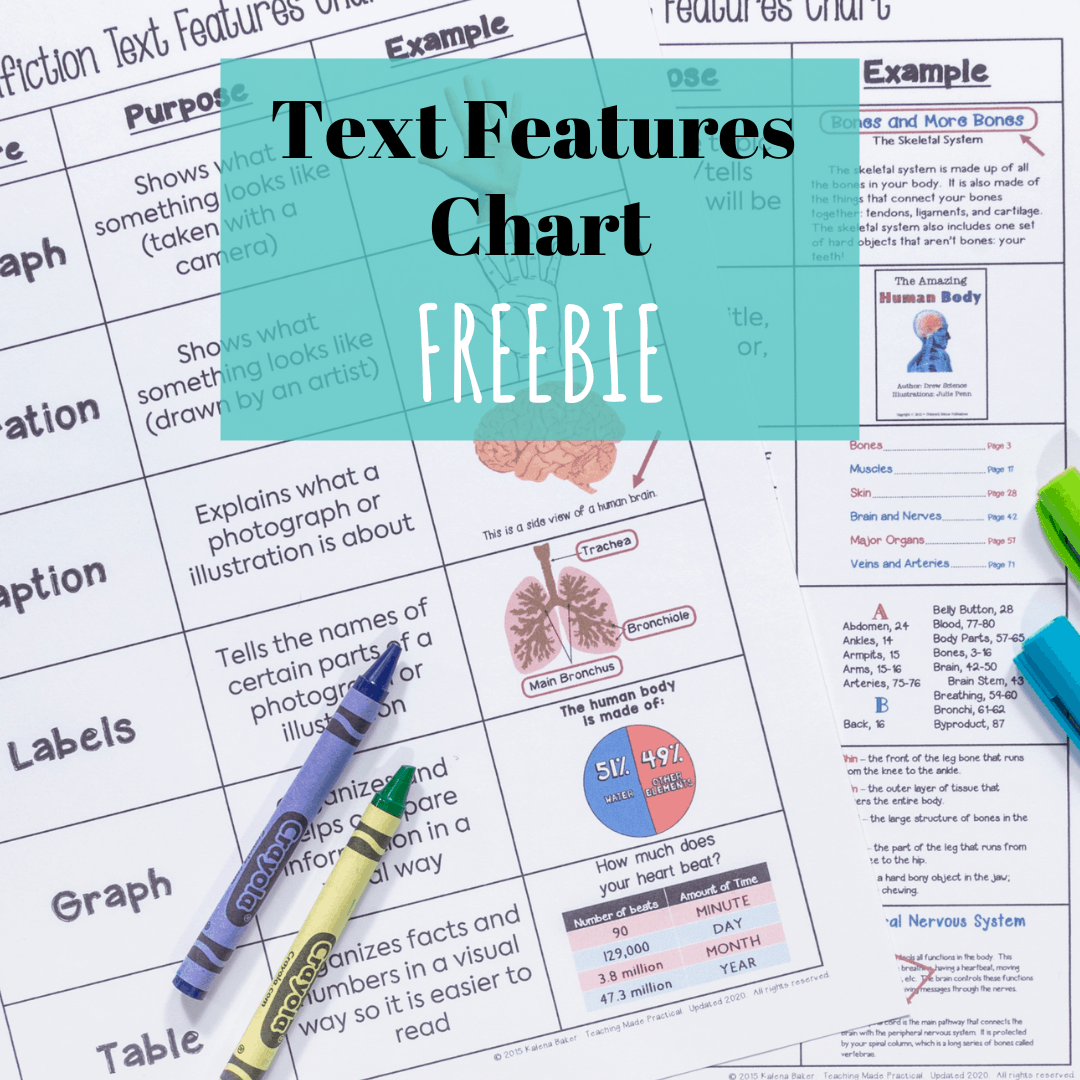 A no prep resource to help your students learn the purposes of the most common text features!