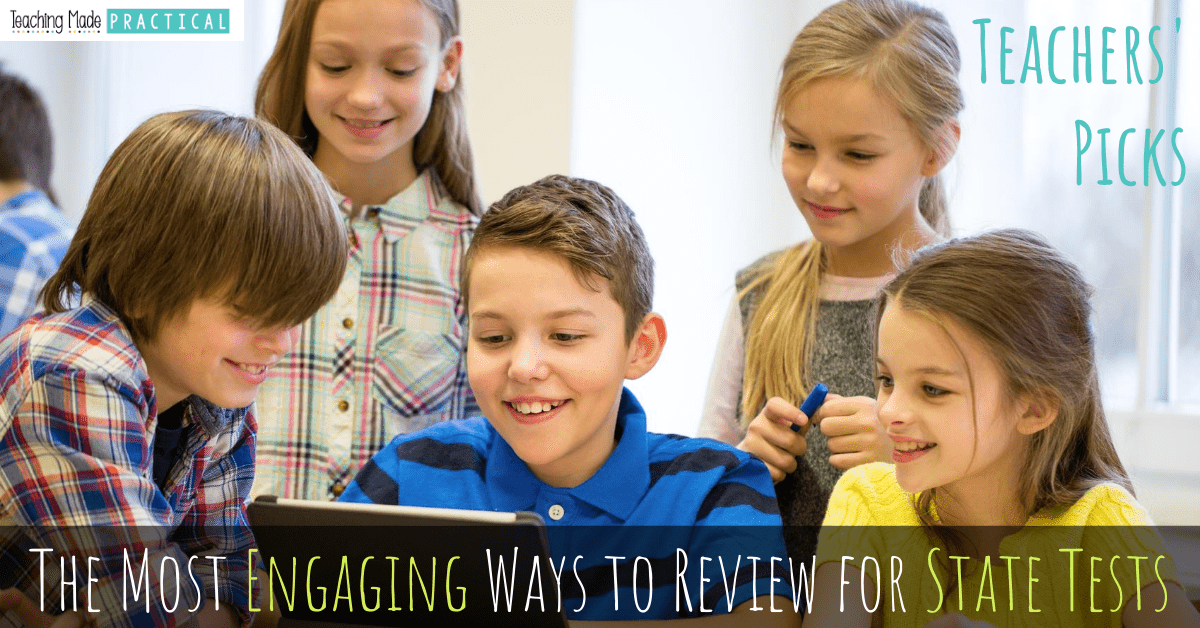 Ahhhh....standardized tasting.  An upper elementary teacher's unavoidable nemesis.  And while teachers don't have the power to stop standardized testing, we can make sure we provide engaging activities and games to make reviewing fun for our 3rd grade, 4th grade, and 5th grade students.
I surveyed over 800 teachers, asking each of them how they prepared for state testing. The ideas below are suggestions from those real teachers and will help keep your students interested and excited about reviewing for your state test.
7 Fun Ways to Review for Standardized Testing
This was one of the most popular suggestions from teachers.  Kahoot is an online tool that helps you create a game from questions. It is easy to set up and students do not have to input a login to participate - just a short code.
You can create your own games and questions, or you can use or adapt games that other teachers have created.  Best of all, it's free for teachers!
Watch the video below for more information.
4. Escape Room / Unlock the Box / BreakOut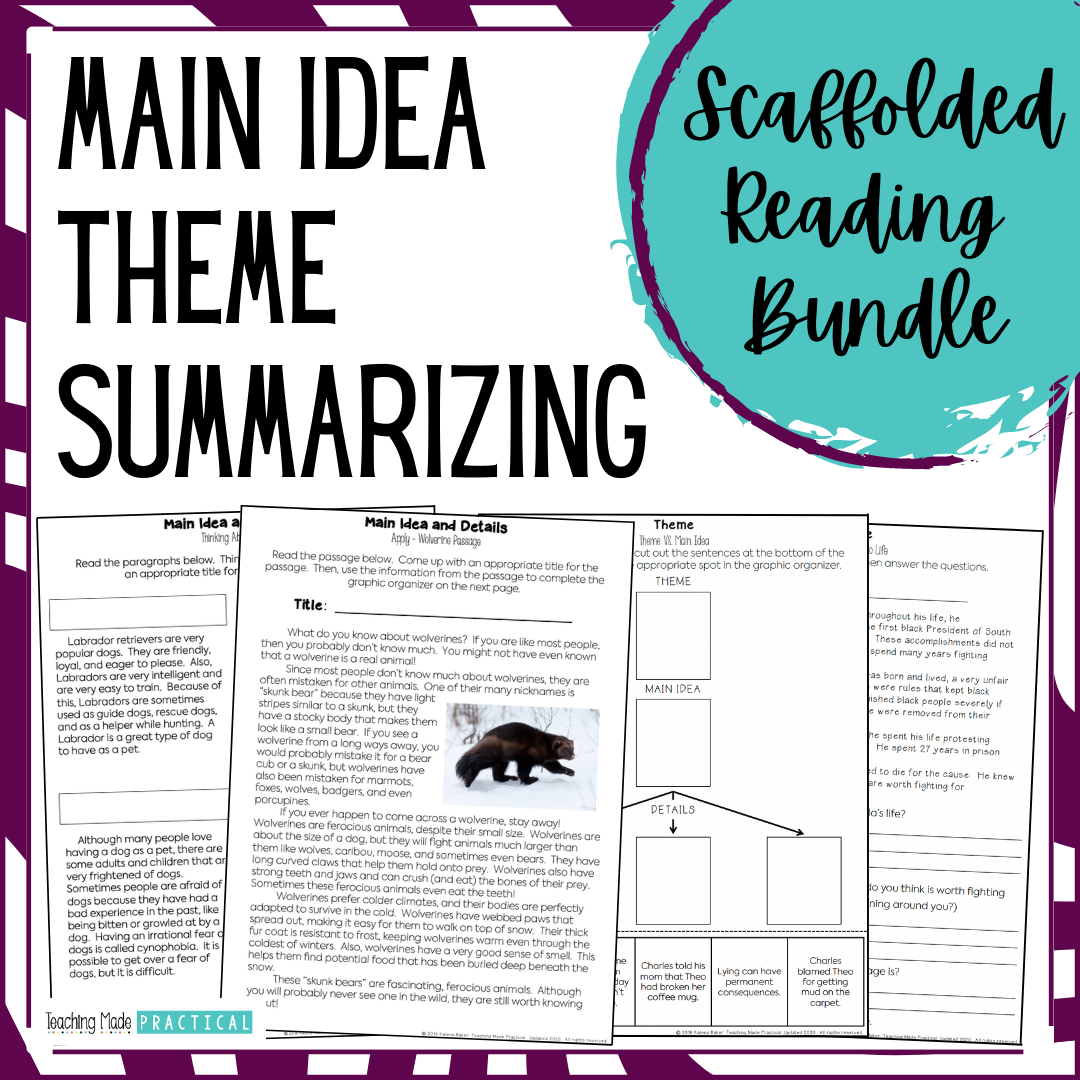 Main Idea, summarizing, and theme are hard skills to teach and hard skills for students to understand.  Curriculums often do not address these skills in a way that make sense to students.
This mostly no prep resource scaffolds these 3 skills to help even your struggling students be successful - and right now it is 35% off!
This online tool integrates with Google Slides to help you make your presentations interactive.  Students use their own personal devices to participate.  There is both a free and paid option on Peardeck.
Watch the video below for more information.
6. a State Testing Game Show
Making your own classroom game show is a great way to review before testing.  Depending on what type of game your students would like best, you could play something similar to Jeopardy, Who Wants to Be A Millionaire, Are You Smarter Than a 5th Grader, or Deal or No Deal.
You can find powerpoint templates for many of these games with a quick google search.  Then, all you have to do is write the questions.  You can use questions from a sample test or a review worksheet you have on hand.
7. Other Review Ideas In the Words of Real Teachers
Below, find some other ideas from teachers in their own words!
"...last year my class loved playing trashketball to review! I divided them up into groups, took problems from state assessment practices, and had them work together to solve problems. If they got the problem correct, they got a point. If they shot a piece of trash into a crate, they received an additional point. My students were so motivated and always excited to review!"
"One activity we do involves putting students into groups. Each group gets one page (about 5 questions) from an old state test (released from the state). They work together to solve the problems and then bring their work to the teacher to be checked. If they get them correct, they are given another page. Each student has a role in the group, like keeping everyone on task or bringing the answers to the teacher. They get points depending on if they got the answer correct the first or second time. It makes reviewing for the test much more exciting."
"I do about 10 minutes of test prep questions daily and we either do them on their white boards or they have cards that say A B C D on them and after talking about the question with a partner, they show their answer and we discuss as a class. This gets students familiar with the language of the test." Julie, 3rd grade
"My team and I put together a STAAR Camp every year that is theme based. We divide and conquer, so after we analyze STAAR Review results and past STAAR tests, we decide the concepts and skills that need to be reviewed the most. Then, the students rotate through different classrooms and participate in exciting activities that will best prepare them for our state assessment."
Check out these other ideas and activities to help students prepare for state testing. 
Never Stress Over Sub Plans Again!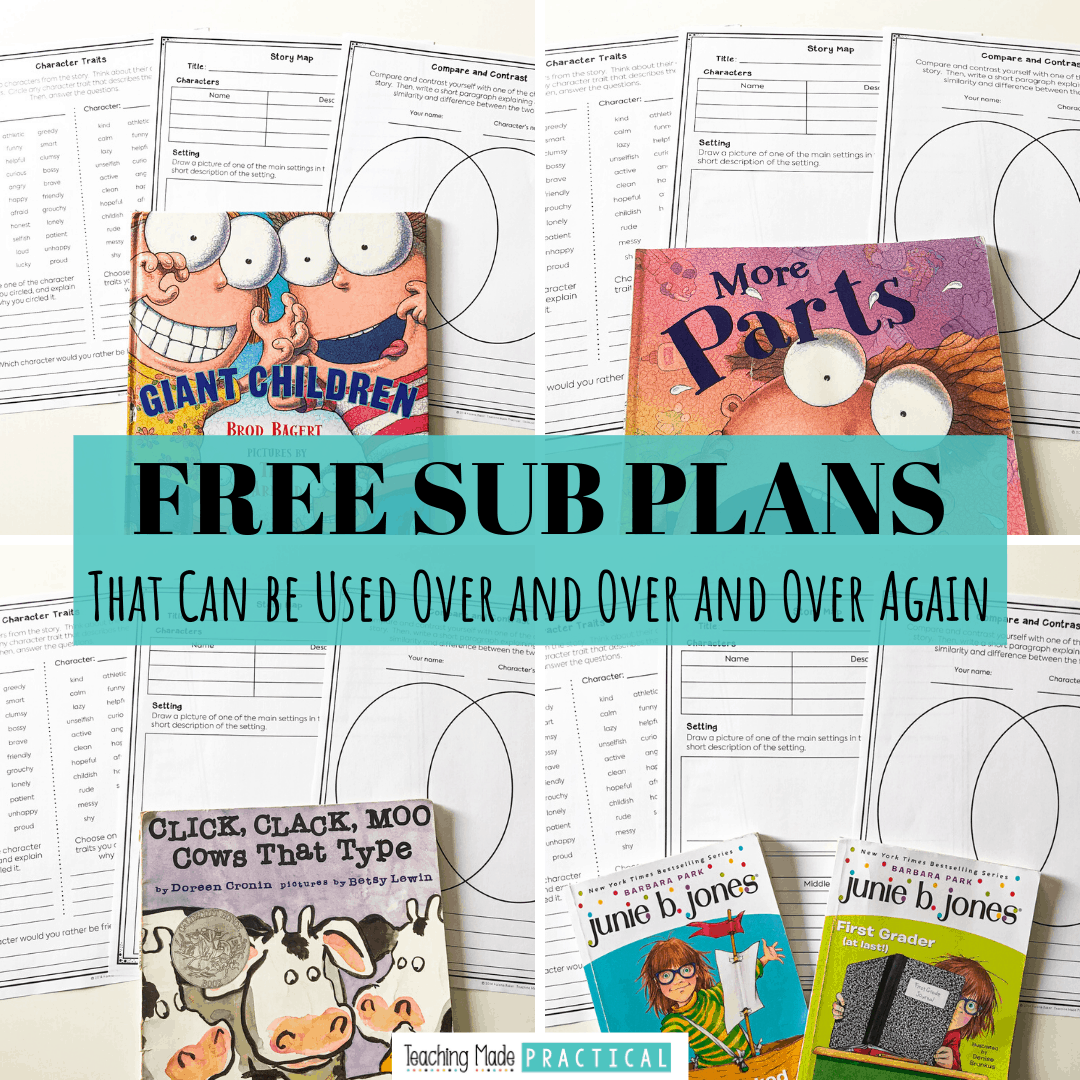 Make copies, find a fiction book, and you'll be ready for any emergency that comes your way!