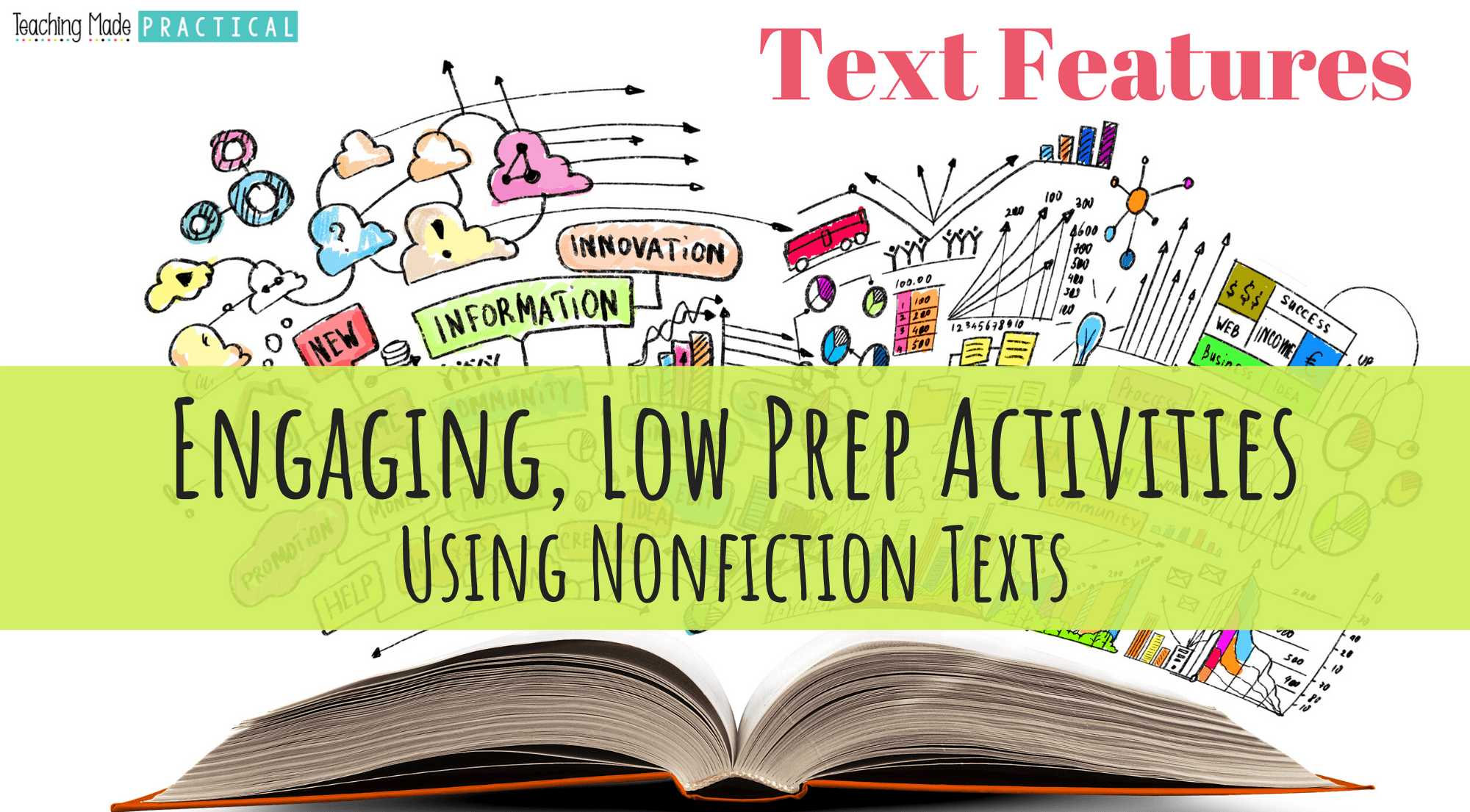 So your 3rd, 4th, or 5th grade students have already been introduced to text features (maybe you used this free text feature slideshow or these free charts).  Now they need practice - and you need engaging lessons that don't require a lot of prep.
Below are 5 low prep / no prep activities to help you practice and review text features with your upper elementary students.
5 Low Prep Activities for Practicing Text Features
1. Go on a Text Feature Scavenger Hunt
Add the word "scavenger hunt" to any activity and you'll automatically pique some students' interest.
There are a variety of ways you could do this with your class.  Have them cut out specific nonfiction text features in newspapers or magazines.  Or, have them find text features in different nonfiction books.
Check out these text feature scavenger hunt tips - and download a free printable as well!
2. Have Students Draw Examples of Different Text Features
This is an engaging activity that requires virtually no prep.  Give 3rd, 4th, or 5th grade students some blank paper and have them create drawings or examples of different text features.
They could draw a picture and then label it or create a caption.  Or have them make up a possible table of contents for a nonfiction book.  The possibilities are endless!
For a more structured version of this, have them create a nonfiction text feature book!  
3. Highlight Different Text Features
Make a copy of a couple of pages of a nonfiction book that has a LOT of text features.  Have students find, highlight, and label the different text features they find.
For a completely no prep version, give students or small groups a nonfiction book and some post it notes to make note of the different text features.
This activity is easily completed multiple times - just give students different nonfiction books.  And as students get more comfortable finding nonfiction text features, include some of these questions to help them think more deeply about text features.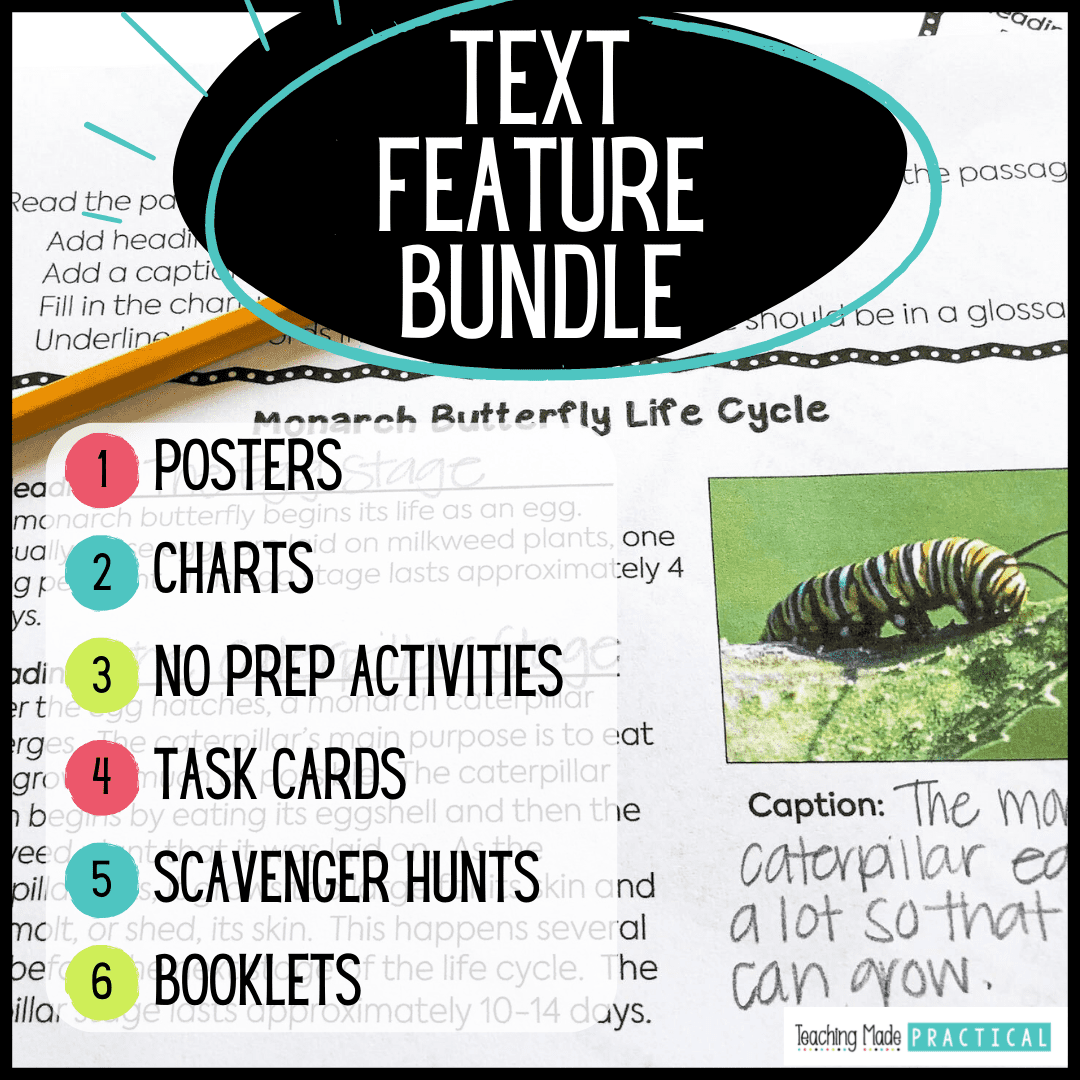 Want to make your lesson planning even easier?  Find everything you need to teach nonfiction text features in this Text Features Bundle.  
There are posters, task cards, no prep activities, reading passages, and more to help your students have a deep and thorough understanding of text features and their purposes.
4. Create a Paper Slide Video
Display a nonfiction text feature and have students write a short paragraph that supports the text feature.
This can be as simple as providing students with a possible heading and having them write a paragraph that goes along with the heading, or providing students with a list of bulleted words and having students write a paragraph that makes sense with those words.
This is one of the activities included in this no prep text features resource.  
Or, check out these other ways to integrate writing into your text feature lessons.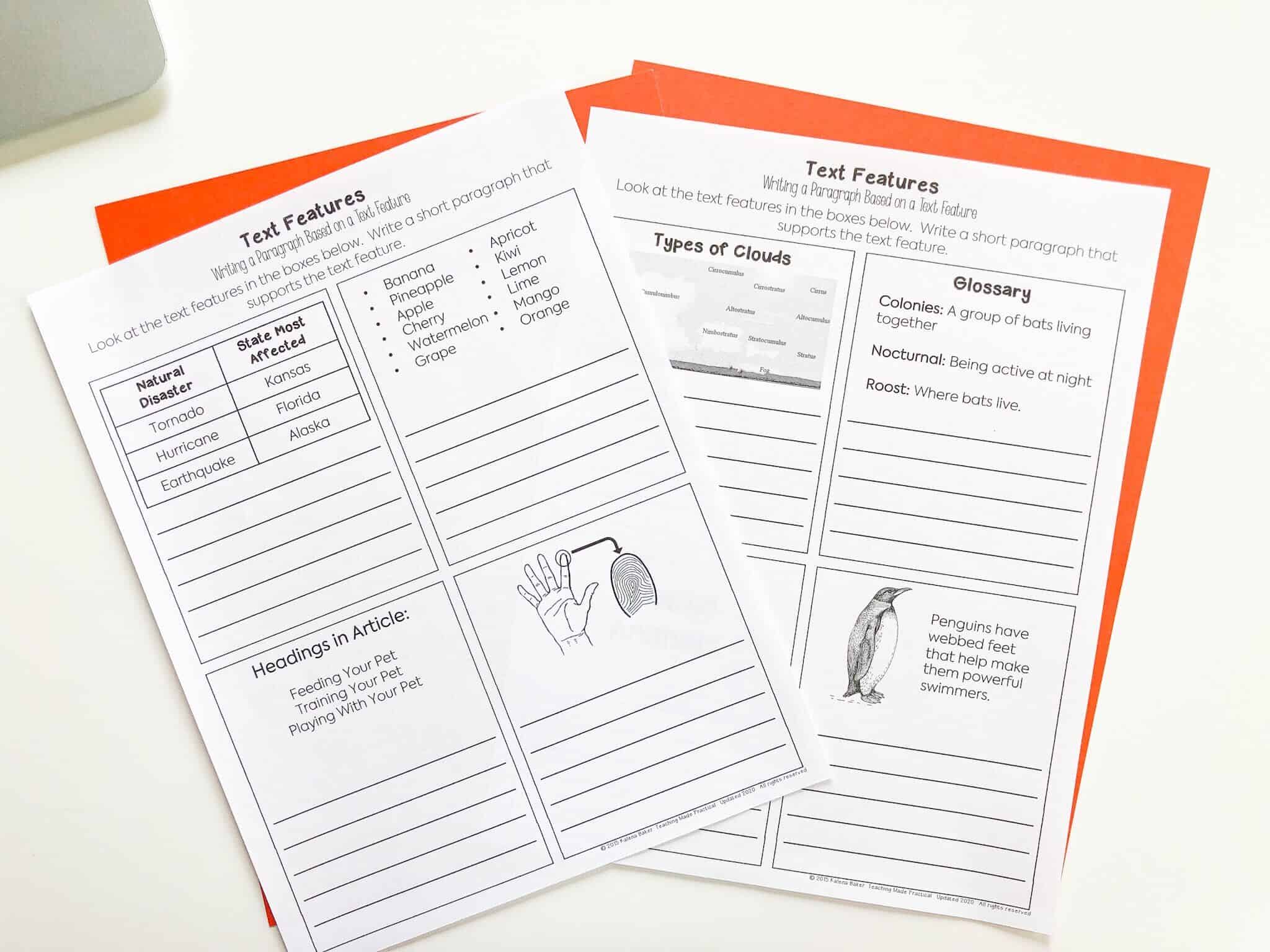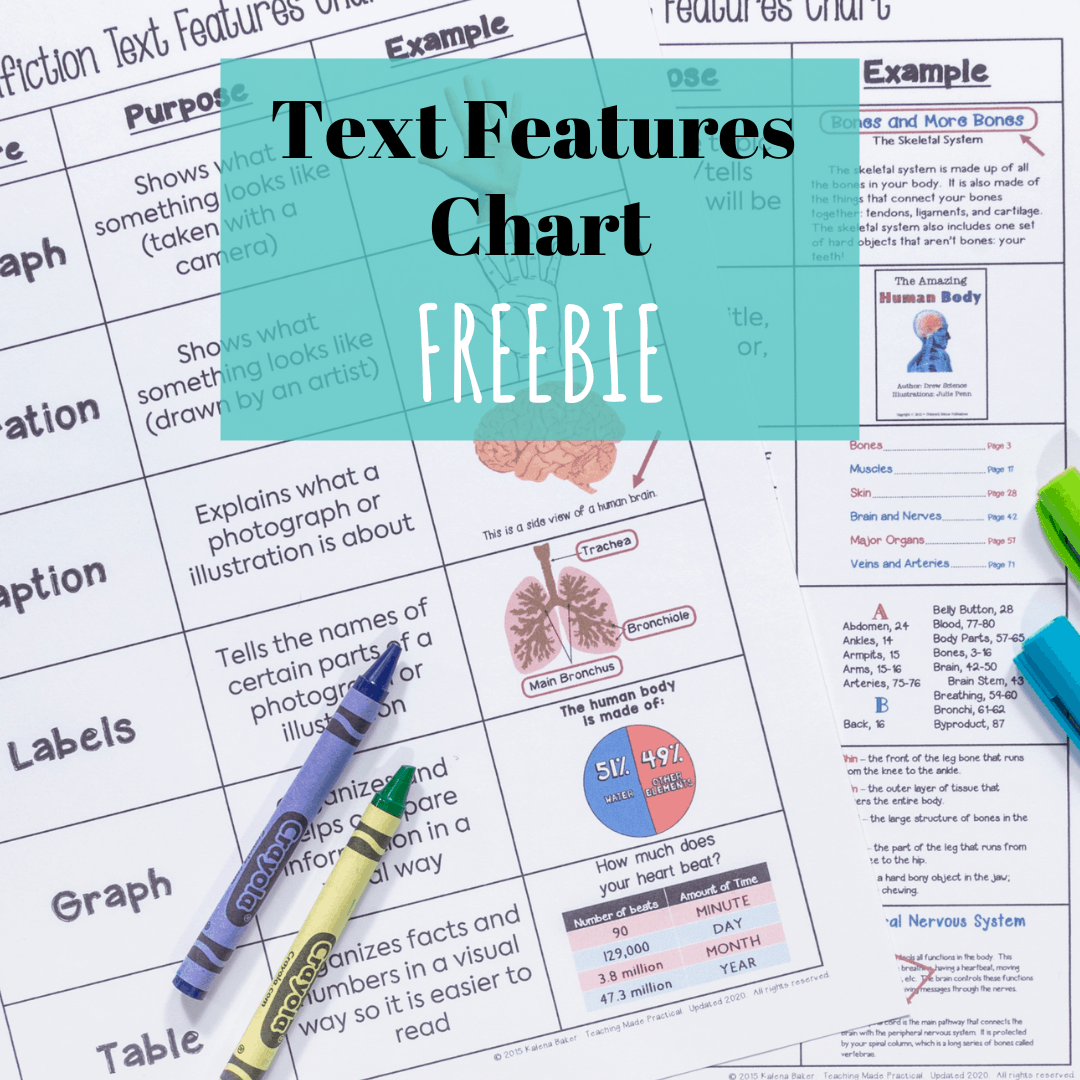 A no prep resource to help your students learn the purposes of the most common text features!