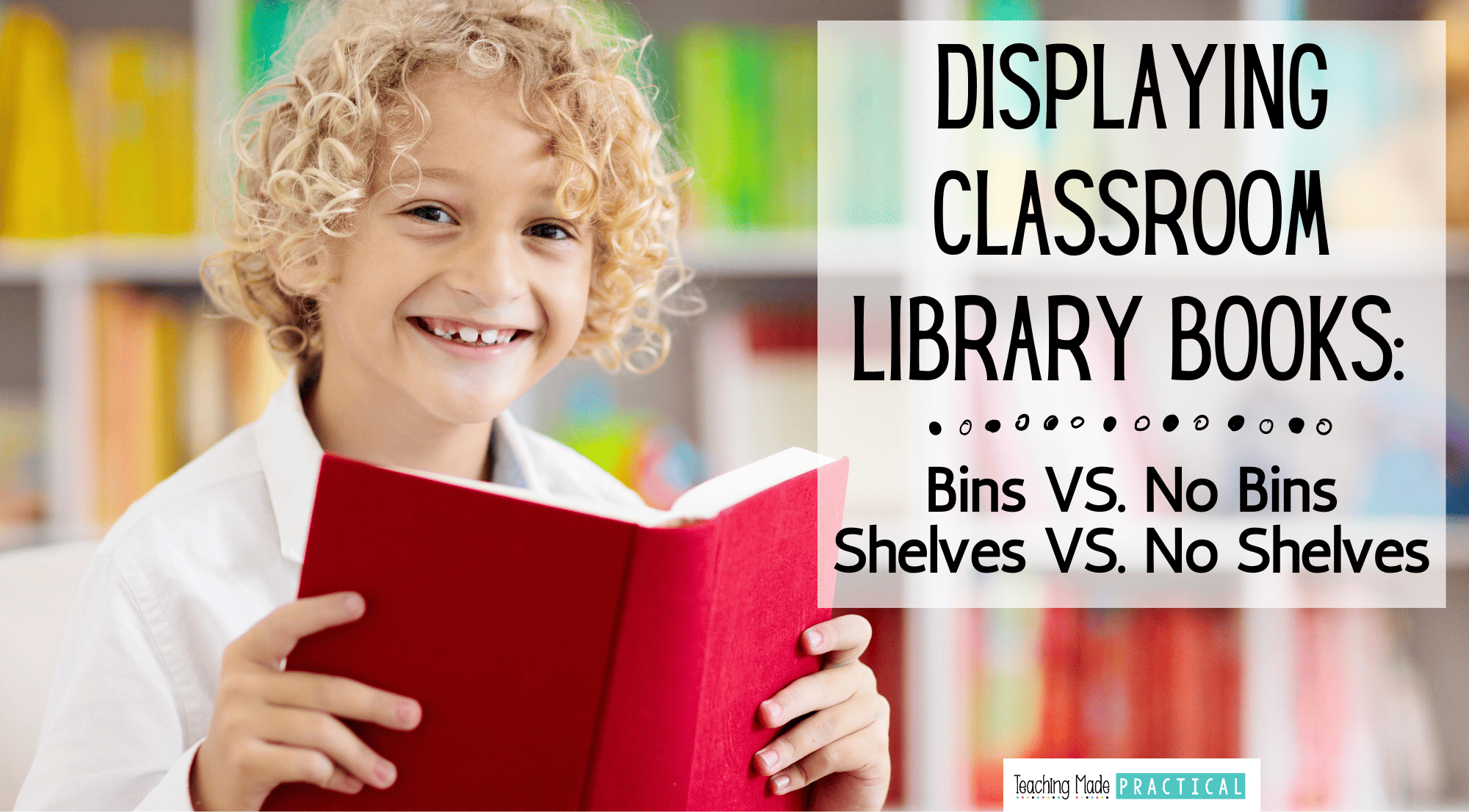 3rd, 4th, and 5th grade teachers have very strong opinions about the best way to display classroom library books.  Some might argue that the best way is use bins, while others think the best way is to show book spines.
But there is not simply one best way - it depends on you, your students, and your classroom.
And if your upper elementary classroom doesn't have shelves, then you have a whole other complication to worry about.  You probably aren't worried about the best way to display your books - you just want to find a place for them!
Below, find different ideas for setting up and displaying your classroom library - whether you are an advocate of bins or no bins, or whether or not you have shelves.
I sometimes recommend products and may be compensated at no cost to you if you choose to buy.
How to Display Your Classroom Library Books if You DON'T Have Shelves
Ugh.  It's not enough that you already have to stock your classroom library using your own money, but you don't even have a good place to store the books you have bought!  All I can say is I'm sorry.  And I wish teachers were provided with everything they needed.
If you don't have shelves, then you will have to get a little more creative.
While this is not a creative option, it is the easiest.  There is a reason bookshelves were created - they are a good way to store books.
Save money by building your own shelves or finding old shelves at a garage sale.
These shelves won't break the bank, will hold quite a few books if you display book spines, and won't take up too much space.
Plastic shelves are also an affordable option.
2. Use Book Bins And Take Advantage of Unused, Flat Space
I know finding unused space sounds ridiculous, as most classrooms teachers use every inch of their classroom to maximize student learning.  But if you get creative, you will probably be able to find a little extra place where you could display some books in bins.  Consider:
on the floor, against a wall
underneath windows
on window sills
on top of tables or shelves
underneath tables
The bins below don't take up very much space and can be crammed into all kinds of small spaces!
3. Get a Mobile Book Cart
A mobile book cart is a good option if you need every inch of space in your classroom.  You can move it around and out of the way if necessary.
You'll have to think about the size of your books and the dimensions of the book cart carefully.  Cheaper book carts like this one wouldn't be deep enough to hold a lot of picture books, but they would be perfect for chapter books.
Carts like this one are deeper, but would require some book ends or bins.
Before you buy a non-returnable cart, make sure you check the height and width of the books you want to store.
Another great (but expensive) option if you don't have shelves and don't have much space.  Like with the mobile book cart, you will want to know the dimensions of your books before buying.  Picture books are much harder to fit in
bookshelves like this
than chapter books!
Never Stress Over Sub Plans Again!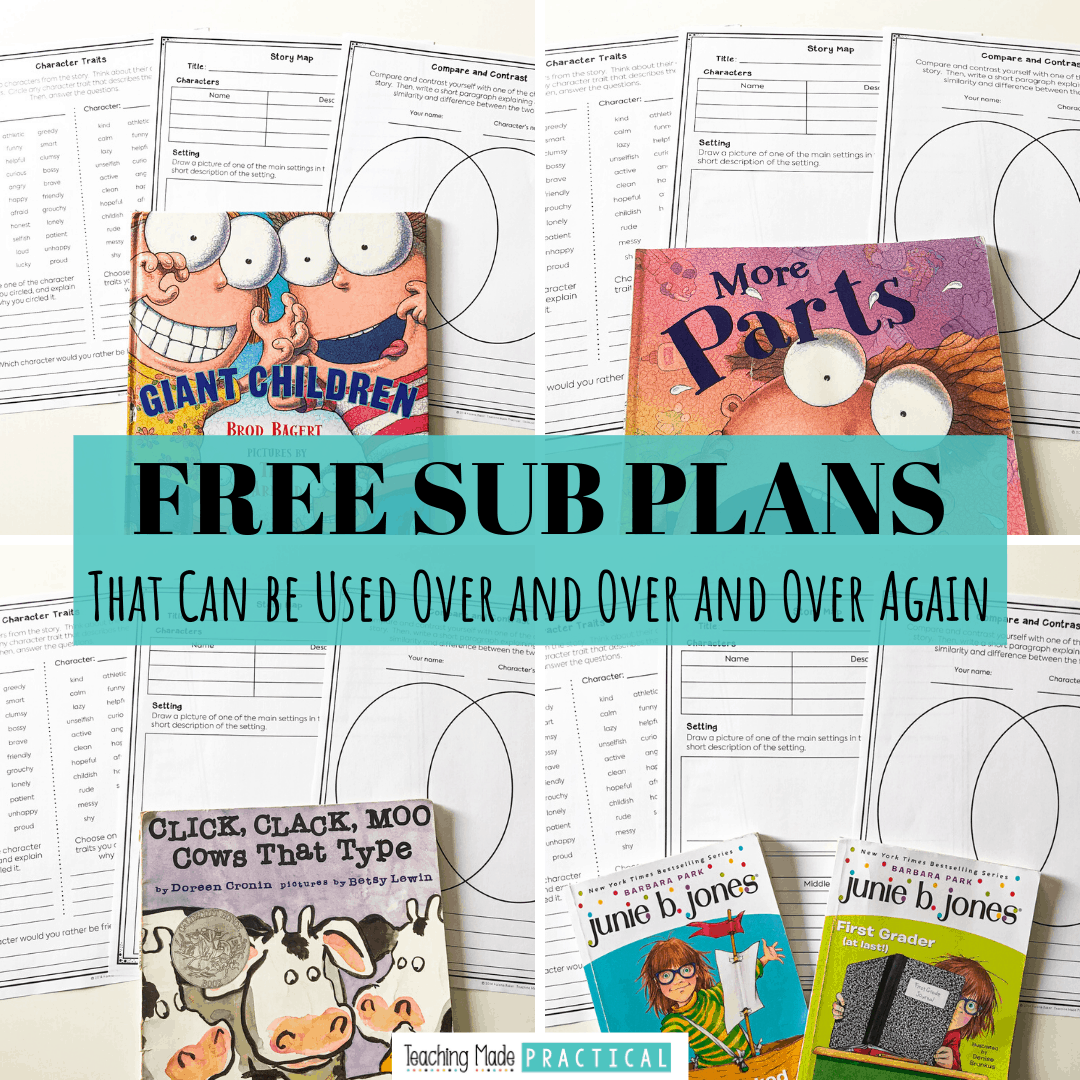 Make copies, find a fiction book, and you'll be ready for any emergency that comes your way!