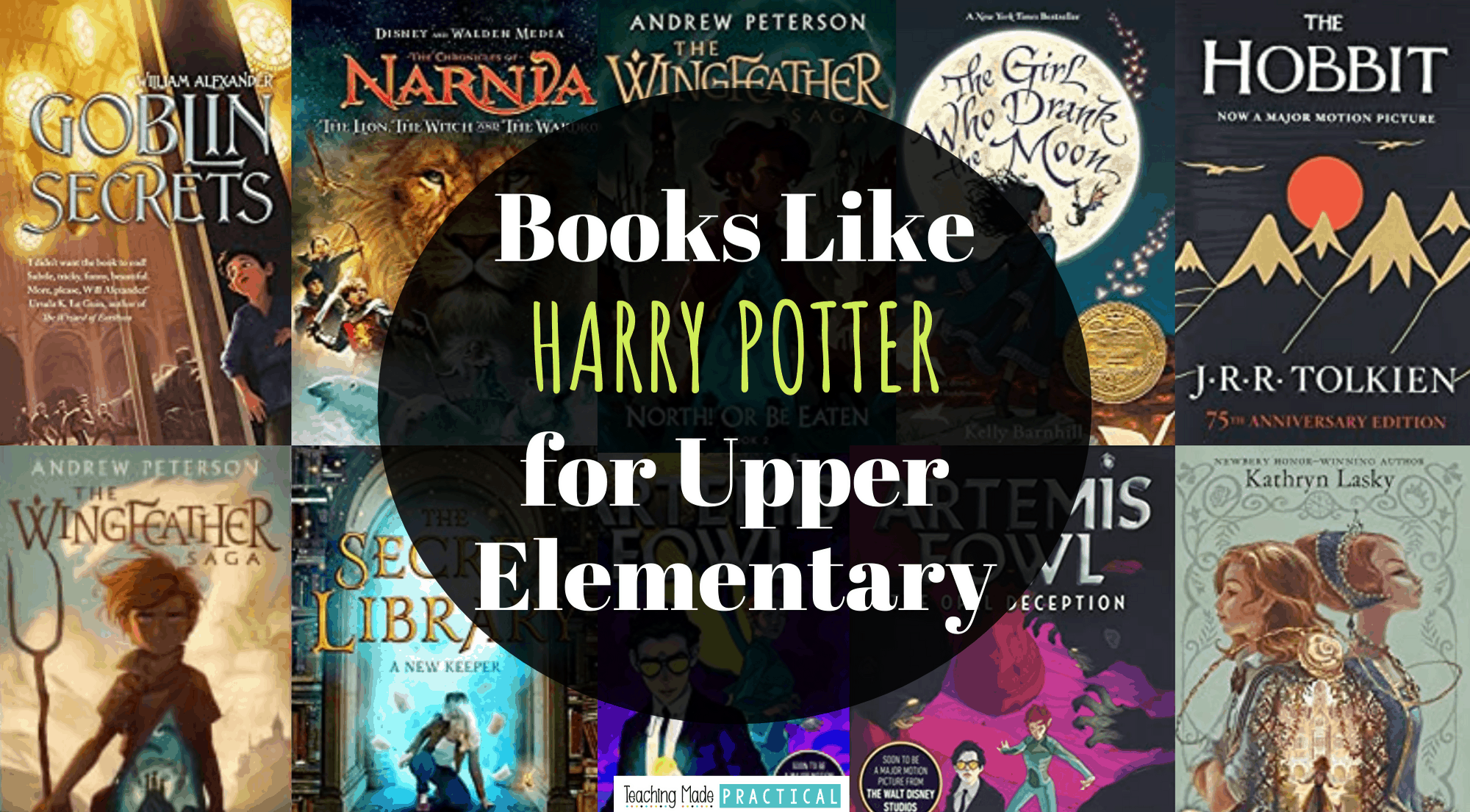 Do you have a 3rd, 4th, 5th, or 6th grade student that loved the Harry Potter series and is now wondering what to read next?  The book list below is a great place to start.
Written by guest blogger Cindy Koopmans
It's the perfect time to escape into the pages of a good book. Set down the remote, get off the screens, and read. You know it will be better for both your emotions and your brain.  
But here's the problem:  you've read all 4,100 pages of the Harry Potter series...twice...and seen all the movies until you can say the lines before the characters say them. Seriously. You're to Harry Potter trivia what Michael Jordan is to basketball (minus the Nikes). 
Now you're looking for a book (or a series of books) that could maybe, quite possibly, come within a mile of duplicating the excitement you felt when a new Harry Potter book was released.
Remember those days? The pre-release buzz was palpable in both schools and brick and mortar bookstores, not just in the United States, but all over the world. Did people really line up at midnight to be sure they got a copy? 
I'd bet my money on this...if I had any...that whether you're eight or eighty, you'll discover something in this list of eight possibilities that is sure to rev you up for some good escapist reading. 
Listen, I'm not trying to convert members of the hard core Harry Potter fandom, but if you're looking for some highly engaging new to you reading with similar themes and some nifty twisty-turny plots, the list below is an excellent place to start.
Sometimes I recommend products using affiliate links.  If you click through and buy, I may be compensated at no cost to you.  Check out my disclosure policy here. 
Loved Harry Potter? Then one of these 7 books are going to thrill you!
Twelve-year-old Artemis Fowl is rich, brilliant, and...well...not always one of the good guys...or is he? 
As readers, we want the characters we fall in love with to grow and change and Artemis Fowl delivers in this respect. Preteens will love the relational dynamic, as the kid in this series is the boss of the operation and the assistant who follows orders is the old guy. 
And wow! Author Eoin Colfer is highly skilled at helping us visualize the characters.  For instance, Colfer describes Artemis as "...white as a vampire and almost as testy in the light of day." Why so white? Too much screen time, naturally. This is why we all need to get off our screens, people! 
Travel with Artemis Fowl on a fun romp around the world as he and his Butler (that's both his name and his job) get into all manner of scuffles with some truly memorable villains. You won't be able to stop after reading the first book. Good thing there are seven more from Eoin Colfer and also a movie available to stream.  Please read the book first! 
Here's a link to a super cool page where you share your passion for all things Artemis Fowl or, if you are a newbie, read the first chapter for free: Artemis Fowl Fandom.  Recommended for grades 5, 6, and 7.
Goblin Secrets is set in the fantastical town of Zombay.  The main character in this National Book Award winning book is a witch named Graba who has clockwork chicken legs and moves her house around as she wishes. 
Graba the witch takes in stray children and Rownie is the youngest boy in her household. Rownie's only blood relative is his older brother Rowan, who is an actor. Weirdly, acting is forbidden in Zombay and this may or may not have something to do with the fact that Rowan has disappeared.  
This book is special because the author, William Alexander, creates a completely unique world of Steampunk funkiness. 
In addition, the author does a truly masterful job of using descriptive language to help us see this fantasy world in great detail. The world he creates has a medieval texture, but the addition of the Steampunk quirkiness imbues that world with an oddly contemporary feel. 
I especially loved the detailed descriptions that help the reader visualize specific nuances of Zombay, the magical city where the novel takes place. Recommended for 3rd, 4th, and 5th grade students.
Geeky adults, like me, start reading here.  Normal adults and kids, just skip this part and go to the third paragraph because now I'm going to gush. As a bibliophile and an anglophile, I just love C.S. Lewis. He was an incredibly respected and prolific author and scholar who, interestingly enough, was a pal of J.R.R. Tolkien's. 
Back in the 1920s, Lewis and Tolkien were not only colleagues at Oxford, but also part of a literary group called the "Inklings." I would have loved hanging out with that group at the pub. I've read his fiction and I've read his nonfiction and I love both.
In The Lion, the Witch & the Wardrobe
we are introduced to four seemingly normal children who are ripe for an adventure. They've been sent to live in the country with an old professor while their parents stay in London during the Blitz to bravely support the war effort. 
Perhaps you're surprised to see this book on the list. You may even be thinking, "That tired old thing?"  This just tells me you've never read it. It's timeless.  After just a few pages you will get it. The charm of The Lion, the Witch, and the Wardrobe has not diminished since it was first published 70 years ago in 1950.  
C.S. Lewis created a magical world that exists beyond the wardrobe door, but in this fantasy novel, the characters are metaphorical. The literary significance is deep and intriguing enough for a thinking adult, yet the story is so cleverly written with so light a tone, that children who miss (or don't care about) all those metaphors will still enjoy it. 
I love this bit from Peter: "We've fallen on our feet and no mistake. This is going to be perfectly splendid. That old chap will let us do anything we like," said Peter to Susan, Edmund and Lucy. Every child's dream...the adults will let us do whatever we want to! 
The story behind the story, or more specifically, why and how C.S. Lewis came to write about Narnia and discuss his writing process with his friend J.R.R. Tolkien, is quite fascinating and worth exploring. I hope all you book geeks will Google it. Recommended grade levels: 4-6. A good book to read aloud with someone you love.
This book also made it to the best fiction chapter book read aloud list!
A baby sacrificed for the good of all the villagers? A yearly, Day of Sacrifice? You wouldn't think this dark beginning would lead to anything but more darkness, except it doesn't. 
Without giving away too much of the plot, please don't worry too much about all those darling babies. It is all going to be okay. Maybe.
As beguiling as it's main character, a girl who did indeed ingest moonbeams, The Girl Who Drank the Moon
draws you in with a darkly charming combination of dread and humor. 
I especially enjoy Kelly Barnhill's descriptions of the settings: "...the bubbly, sulfury, and noxious swamp" fed by an "underground, restlessly sleeping volcano and covered with a slick of slime whose color ranged from poison green to lightning blue to blood red depending on the time of year." Lush, wonderful words.  It is no surprise that Kelly Barnhill's book was awarded the 2017 Newbery Award.  
Just in case you aren't yet convinced, here's a link to a sweet little student-created video trailer for The Girl Who Drank the Moon. And if you simply adore the way the award winning Kelly Barnhill writes, you can check out some of her other books: The Mostly True Story of Jack
and The Witch's Boy.
Recommended grade levels: 4th, 5th, or 6th.
I don't know why I picked up The Hobbit as a sophomore in high school. It was 1971, the book certainly wasn't something all my friends were reading, and the movie rights weren't on anyone's radar yet. But, amazingly, I did read it...more like I devoured it...and I'm sure glad I did. 
You know how a book has the ability to completely transport you? Well, I found myself entirely enchanted by the charming place that was Mirkwood. I loved traversing it's paths and navigating it's mysteries...sorry. I teared up there for a minute.  
Bilbo Baggins is such a memorable character. Almost 50 years after my first reading, he reigns supreme as one of my favorite characters ever. A book that transports you to a different time and a different place is just what you need right now, and The Hobbit will take you there. 
The Hobbit
is a modern classic. Enough said. Read it because you will be glad you did. Better yet, read it out loud with someone you love. Recommended grade levels: 5-adult.
Set in the fantastical land of Aerwiar (pronounced "Here we are!"), Andrew Peterson's The Wingfeather Saga will engage you from the very first page. 
Of all the books on this list, this is truly one of my new favorites. You'll recognize subtle shades of The Hobbit and Harry Potter, but the book isn't quite as dark which makes it a great read for younger fantasy fans. I've been enjoying reading it aloud over Zoom calls with a few of my students. 
The book is filled with these incredibly quirky imaginary creatures with clever, funny names. What really makes this book different is how as a reader I can sense Peterson's quirky sense of humor and his personal delight in every page. It's clear he loved writing this book! He's your funny friend and guide through a wonderful world he artfully created. 
Here's a link to a website where you can do a little more exploring in the land of Aerwiar (remember, it is pronounced "Here we are!") and learn more about the series: Wing feather Saga Wiki Fandom. Recommended grade levels: 3rd, 4th, and 5th
Newbery Honor-Winning Author Kathryn Lasky has successfully written a truly delightful book that combines some modern and trendy themes...fashion, thrifting, vintage clothing, and...wait for it...girl bullying. Toss in time travel and this book is a definite winner, especially if you are a girl. 
The main character, Rose Ashley, moves from the East Coast to the Midwest to live with her grandmother, who she barely knows. To add to the disaster, grandma is disabled, and decidedly shaky in the memory department. As the English politely say, Rose's grandmother has "lost the plot." 
Furthermore, Rose's dad is described as, "out of the picture" and her mother has been killed in a car crash. The stage is set for some major fantasy adventures, which Rose finds in her grandmother's eerily glowing greenhouse late one night. 
Once inside the glowing greenhouse, Rose finds herself transported 400 years into the past. And here's where fantasy and real history collide as Lasky takes the plot in an unexpected direction. Rose finds herself as the servant of Elizabeth, a banished princess and daughter of King Henry the VIII. 
I was an anglophile even as a child, so this would have been an ideal read for the ten year old me.  There's another book in the series, Tangled in Time 2: The Burning Queen,
just in case you find yourself pulled in, hook, line, and vintage lead sinker. Here's a website to visit for more information:  Kathryn Lasky Recommended grade levels: 4-6.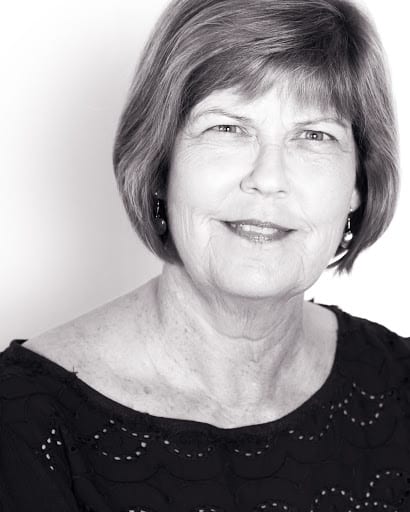 Cindy Koopmans lives in Sorrento, Florida and is a veteran fifth grade English Language Arts teacher, a lover of words, and a voracious reader. Cindy is currently tippy-toeing into what she hopes may blossom into a writing career, following in the footsteps of people like Frank McCourt (Angela's Ashes) and Laura Ingalls Wilder (Little House On the Prairie) who didn't publish books until later in their lives. As empty-nesters, Cindy and husband Brian are finding more time than ever to simply enjoy life through travel and hobbies. If you want more book recommendations, Cindy always has them at the ready for adults and children alike. You can reach her at cindykoopmans@gmail.com, or follow her on FaceBook or Instagram @ckoopmans.
Never Stress Over Sub Plans Again!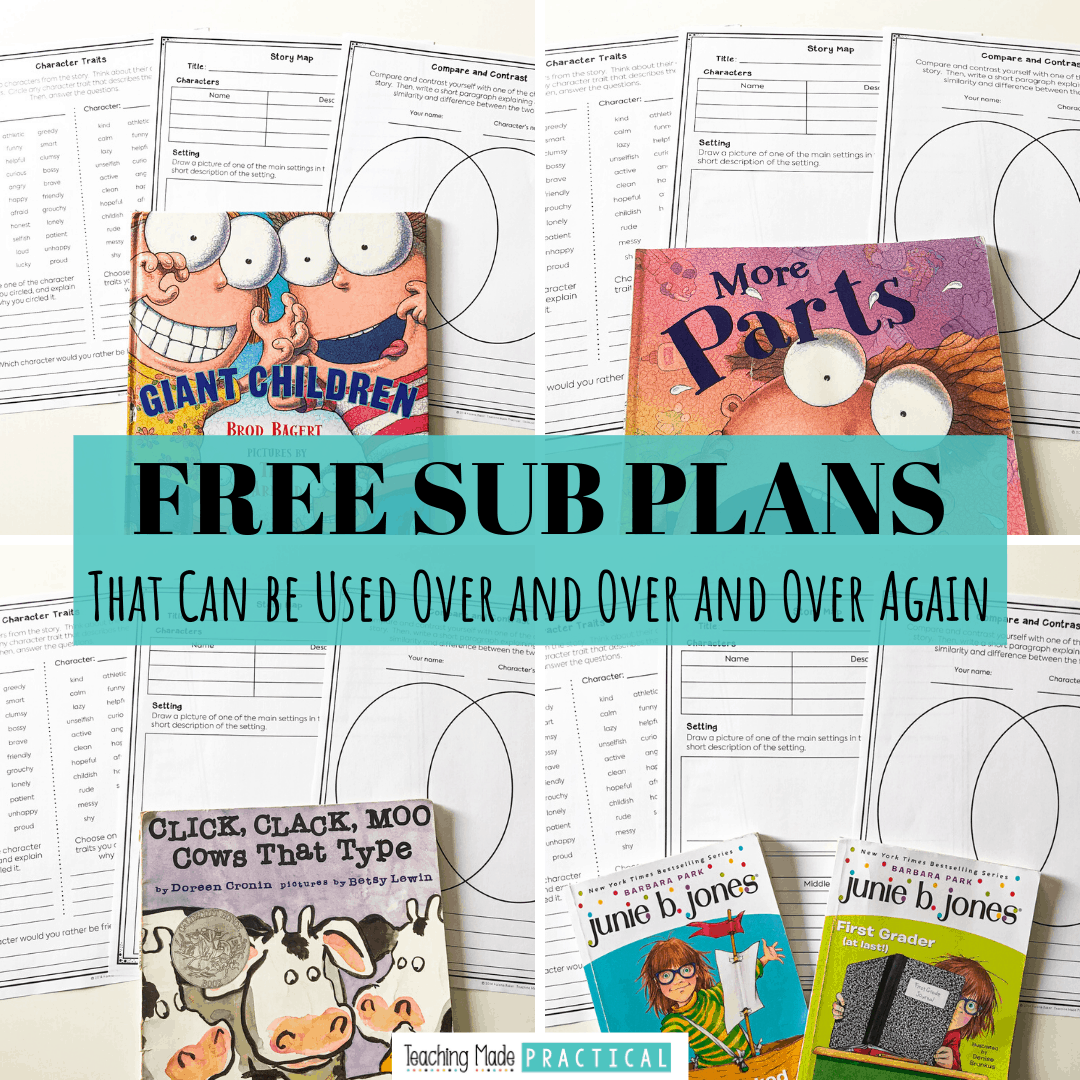 Make copies, find a fiction book, and you'll be ready for any emergency that comes your way!