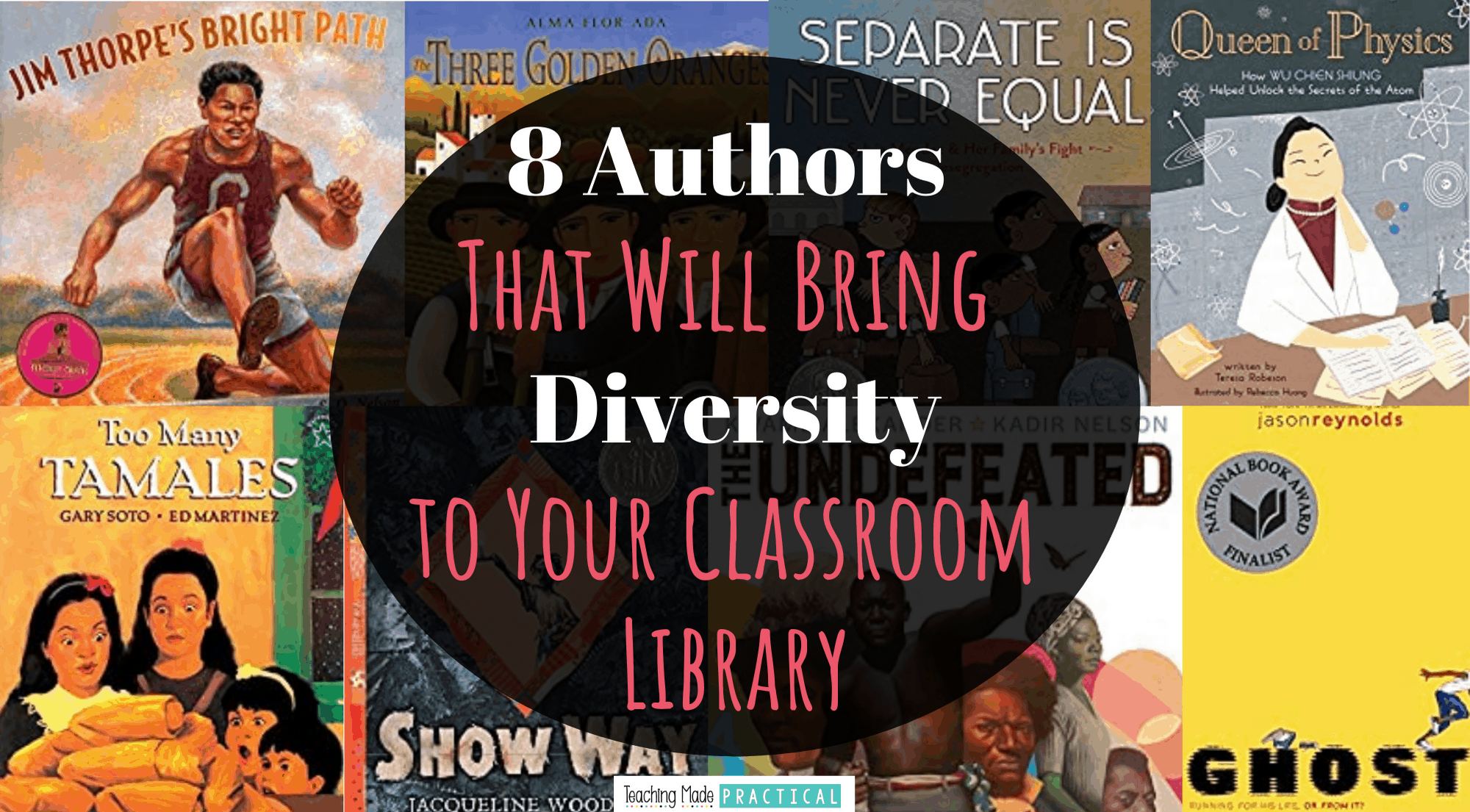 As teachers, you already know the value of making sure your 3rd, 4th, and 5th grade students are exposed to diverse, multicultural literature.  Unfortunately, books are expensive.  And when you are trying to stock your classroom library with books you find at garage sales and dollar sales, it can be hard to find quality, multicultural books.
(Side note: These tips for helping you stock your classroom library for cheap might help.)
Being intentional about including books from the authors listed below (or other authors of color) is an easy way to make sure you are giving your students access to books written by people of all different colors and backgrounds.
The authors below were chosen with the help of my email subscribers, who made recommendations based on books that have worked well in their own classrooms.  You can sign up to get emails from me - as well as free sub plans - here.
Sometimes I recommend products using affiliate links.  If you click through and buy, I may be compensated at no cost to you.  Check out my disclosure policy here. 
Authors of Color for a More Multicultural Classroom Library
Jaqueline Woodson is a prolific African-American author. She's written books for students of all ages, from PreK - 12th grade.  Her books were recommended to me by multiple teachers who each had a different favorite book.
Jaqueline has won all sorts of awards - the Coretta Scott King Award, the Newbery Honor Medal, and the Hans Christian Andersen Award, just to name a few.
Some favorites for upper elementary students are Each Kindness
(a great book to encourage kindness in the classroom), Pecan Pie Baby,
Show Way,
and The Other Side.
Gary Soto is a Mexican-American that grew up working in the fields of San Joaquin Valley, California.  He's written poems, novels, short stories, a memoir, young adult books, and picture books.  
My first introduction to Gary Soto was through the book Too Many Tamales,
 which is still a favorite of mine.
The book Canto Familiar
is a collection of 25 poems that discuss growing up in the United States from a Mexican-American's point of view. 
For your more mature readers, Baseball in April and Other Stories
is a collection of 11 short stories with characters students can relate to.
Nelson's background is very diverse.  His mother Christine was part of the Lakota people, who are members of the Great Sioux Nation.  Nelson spent summers on the
Standing Rock Sioux Reservation. During the year he traveled all over because of his dad's army career.  
He is both an author and an illustrator.  He has written many books, like Gift Horse: A Lakota Story
that hint towards his background.
He teamed up with Joseph Bruchac to write Jim Thorpe's Bright Path
, a biography of a multitalented man and the first Native American to win a gold medal for the United States.  
Teresa Robeson was born in Hong Kong, raised in Canada, and now lives in the United States.  Her first children's book - Queen of Physics: How Wu Chien Shiung Helped Unlock the Secrets of the Atom
- is about an often overlooked female Chinese scientist that made huge contributions to the field of nuclear physics.  
This book has all sorts of themes that teachers are often looking for in books - STEM, sexism, diversity, overcoming challenges, growth mindset, and more.
Teresa's writing career seems to just be getting started. She has a fiction book
, and hopefully more on the way!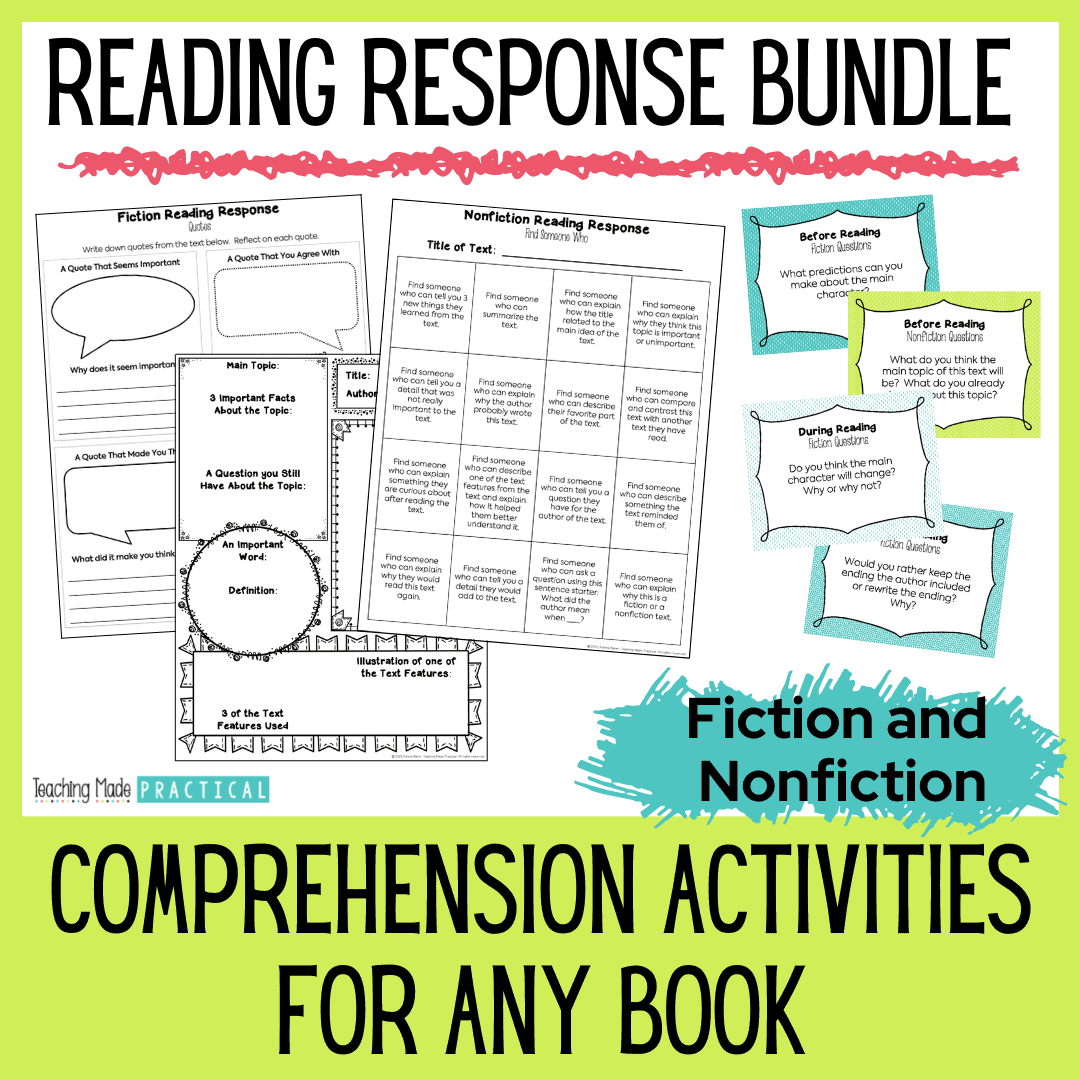 Kwame Alexander has a way with words, and his poetry and books are best enjoyed when read aloud.
He has both picture books and chapter books that upper elementary students will love.  Your students that aren't fans of poetry might be surprised to find that they love Kwame Alexander poems.  His books cover a wide range of topics.
Acoustic Rooster and His Barnyard Band is a fun read about a rooster who's unable to join anyone else's band, so he starts his own.
The Undefeated is a short history and celebration of the resilience and persistence of African Americans.
The Crossover is an award winning novel in verse about a two twin boys, basketball, and family.
You can listen to Kwame Alexander himself read his illustrated, award winning poem The Undefeated here.
Born and raised in Cuba, Alma Flor Ada grew up hearing traditional folk tales from several different family members.  You can see this folk talk influence in her books like:
Alma Flor Ada has also written poetry, picture books, chapter books, nursery rhymes, and memoirs that make her a great author for students to read, regardless of their age or interest.
Jason Reynolds writes engaging, raw books centered on young Black kids.  Many of Reynolds' books are more geared towards a young adult/middle-grade audience; however, some of his books belong in every upper elementary classroom.
For example, 4th and 5th grade students will love his Track Series
, which follows 4 different elite athletes all on the same track team.
I've added one of his books - All American Boys
- to my own reading list (geared towards high school/adult readers).
Duncan Tonatiuh has written and illustrated several award winning books including:
Tonatiuh was raised in San Miguel de Allende, Mexico.  He moved to the United States as a teenager.  His experiences living in both countries are evident in his writing.  
More Books to Bring Diversity to your 3rd, 4th, and 5th Grade Classroom Library
If you're serious about adding diversity to your 3rd, 4th, or 5th grade classroom library, then there are many other talented authors of color that you can choose from!  You might want to check out:
Salt in His Shoes: Michael Jordan in Pursuit of a Dream by Deloris Jordan and Roslyn Jordan
Tar Beach by Faith Ringgold
In the Year of the Boar and Jackie Robinson by Betty Bao Lord
Baseball Saved Us by Ken Mochizuki
American Born Chinese by

Gene Luen Yang

Drawn Together by Minh Le
Looking Like Me by Walter Dean Myers
Inside Out and Back Again by Thanhhà Lại
If you're thinking about reorganizing your classroom library, you might want to check out these tips.  
Or, check out these other books for upper elementary classroom libraries.  
Never Stress Over Sub Plans Again!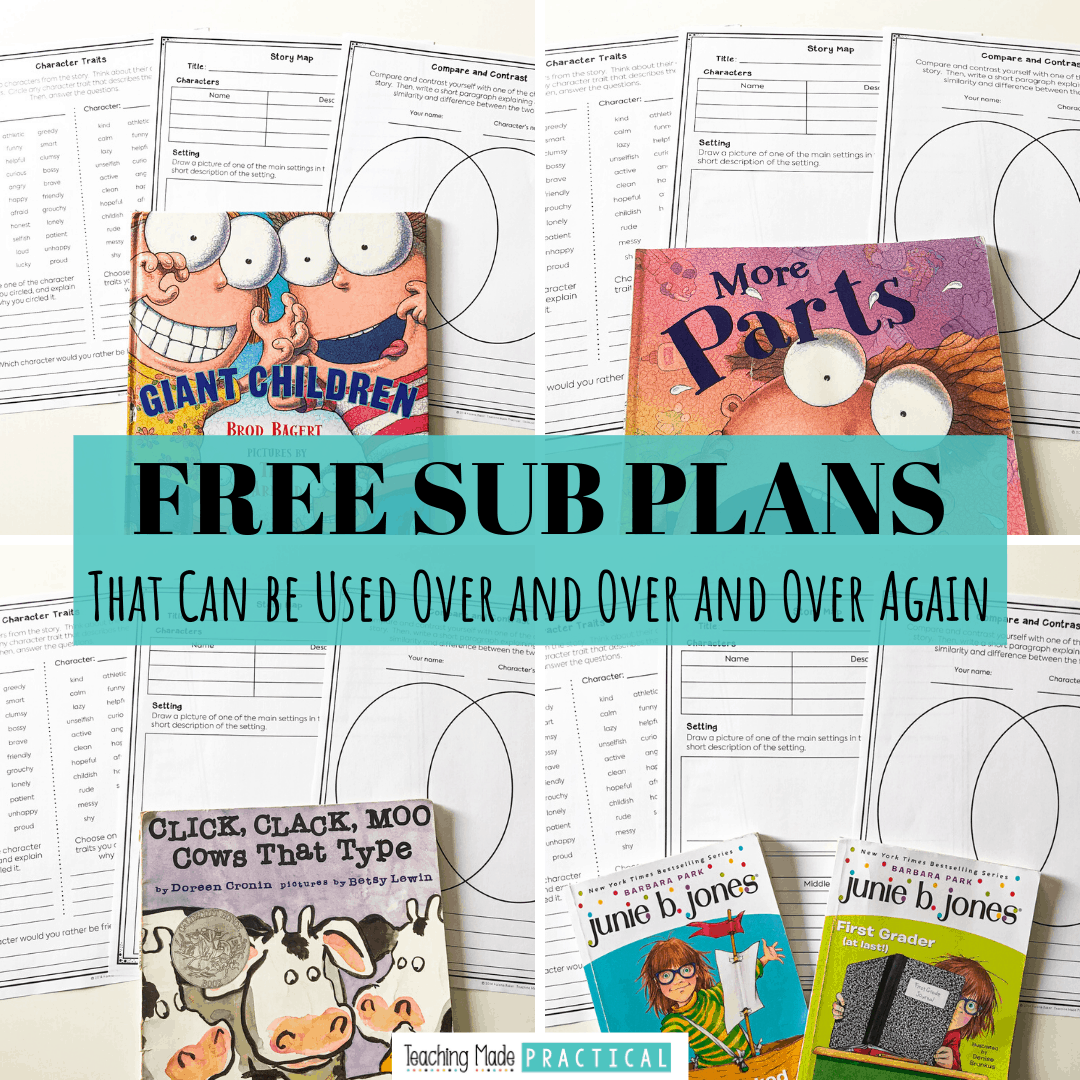 Make copies, find a fiction book, and you'll be ready for any emergency that comes your way!