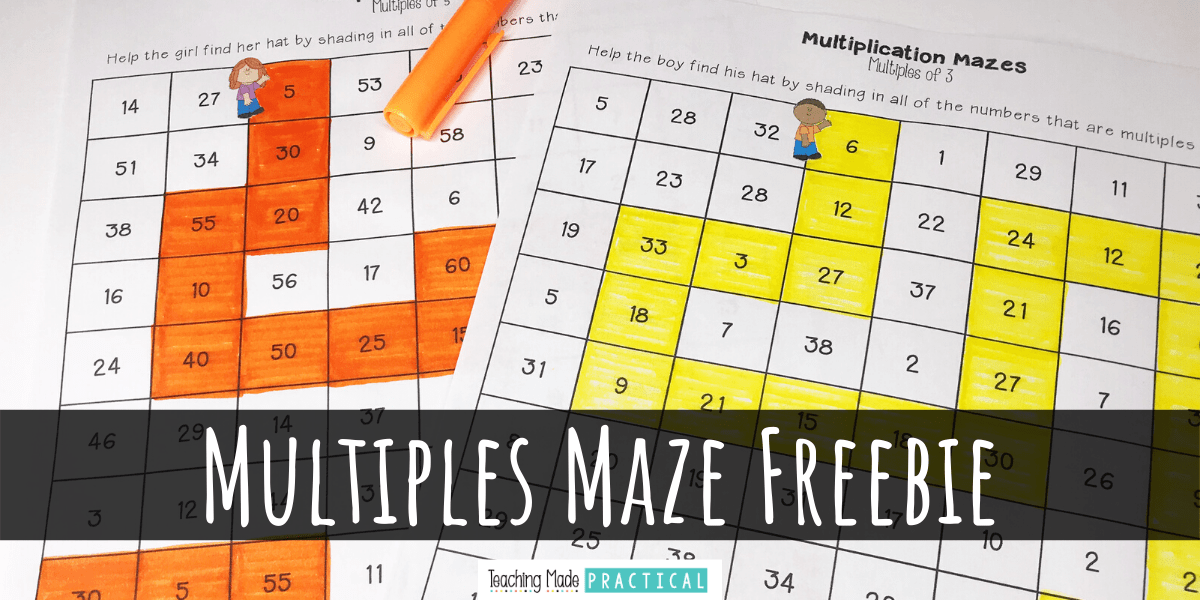 All 2nd, 3rd, and 4th grade teachers know that students need plenty of practice with multiples and multiplication facts.  As much as we don't like emphasizing rote skills, we know that math fact fluency will help students later on.
These multiples mazes are a fun way to practice this important skill in a new way!
Free Multiples Activity
In this multiples freebie, students complete a maze by shading in all of the multiples of a given number.  This would be great for independent practice, homework, for early finishers, or as a math center.  Best of all, this is a no prep activity!
The freebie includes mazes for multiples of 3 and 5.  Ideally, your 3rd and 4th grade students will find these mazes to be fairly easy - especially the multiples of 5 maze.  However, we know many upper elementary students still struggle with this skill and would benefit from extra practice.
You can download this resource for free at my TPT store here.  If this resource is useful for you, then follow me on TPT to get updates about new freebies and sales!
If you like the free mazes, then you will love the complete resource.  It includes 22 mazes that will help your students practices multiples of 2-12.  There are 2 mazes for each multiple.
There is also a blank maze template included so that you can challenge your students to create their own multiples mazes!
Other teachers have found this resource very helpful for practicing multiples with your 2nd, 3rd, and 4th grade students.
One teacher said, "Great resource, print and go and very user friendly."
Another teacher said, "These were excellent as a math center. My students loved them and I appreciate the little prep time needed to implement them."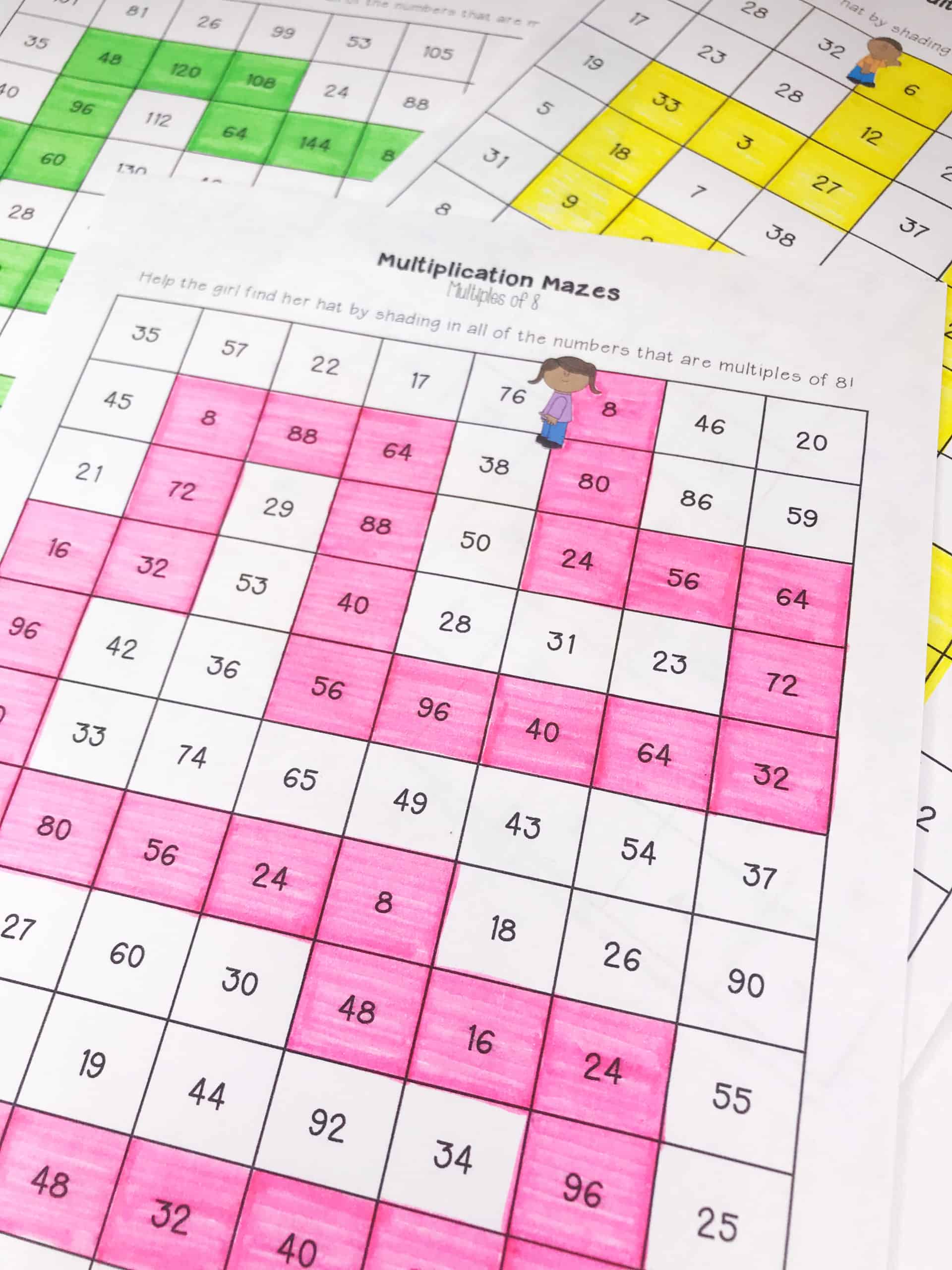 Never Stress Over Sub Plans Again!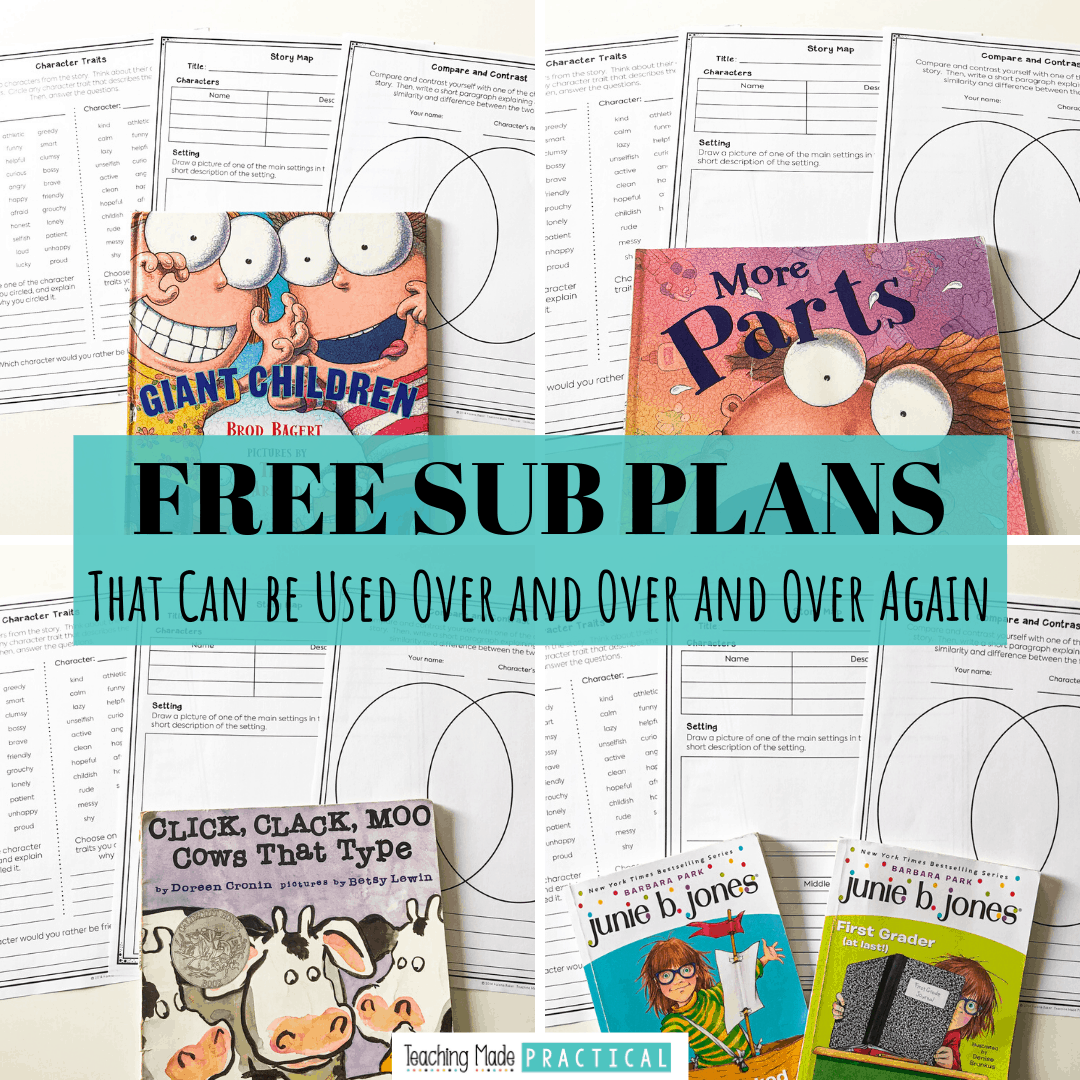 Make copies, find a fiction book, and you'll be ready for any emergency that comes your way!