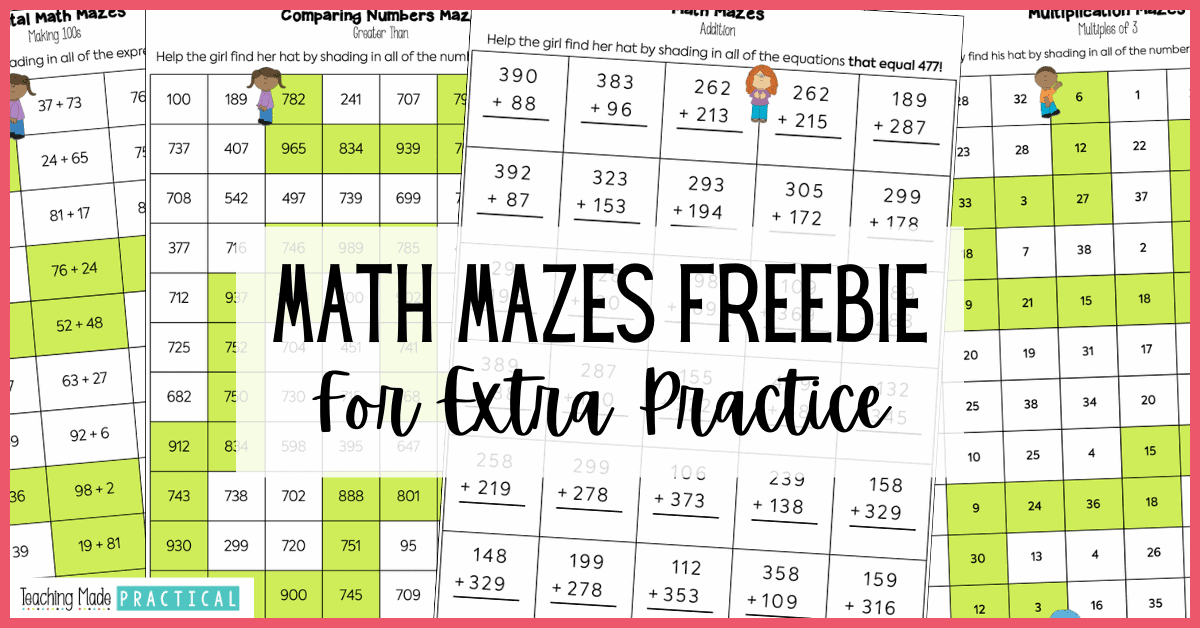 You can never have too many no prep resources for extra math practice - especially free resources that 3rd and 4th students think are fun!  These engaging math mazes make a great review - whether you want students to practice addition, comparing numbers, multiples, or their mental math.  Help your upper elementary students get the extra math practice and review they need wth this no prep freebie (a printable pdf).
Get the Math Mazes Freebie
Get the free resource below. These no prep mazes are a fun way to have your 3rd or 4th grade students practice and review the following math skills:
3 digit addition
comparing numbers
multiples of 3
making 100s (mental math, decomposing numbers)
In order to complete the mazes, students have to shade in a specific number or equation. Students love the maze aspect, while teachers love the no prep review!  Use these worksheets for:
homework
an independent math packet
independent practice
math centers
morning work
early finishers
Have this freebie sent to your email inbox right now!
More Math Review for 3rd and 4th Grade
Need more no prep, engaging math review?  These math mazes provide additional practice for the following skills:
Or, save big when you get the math maze bundle!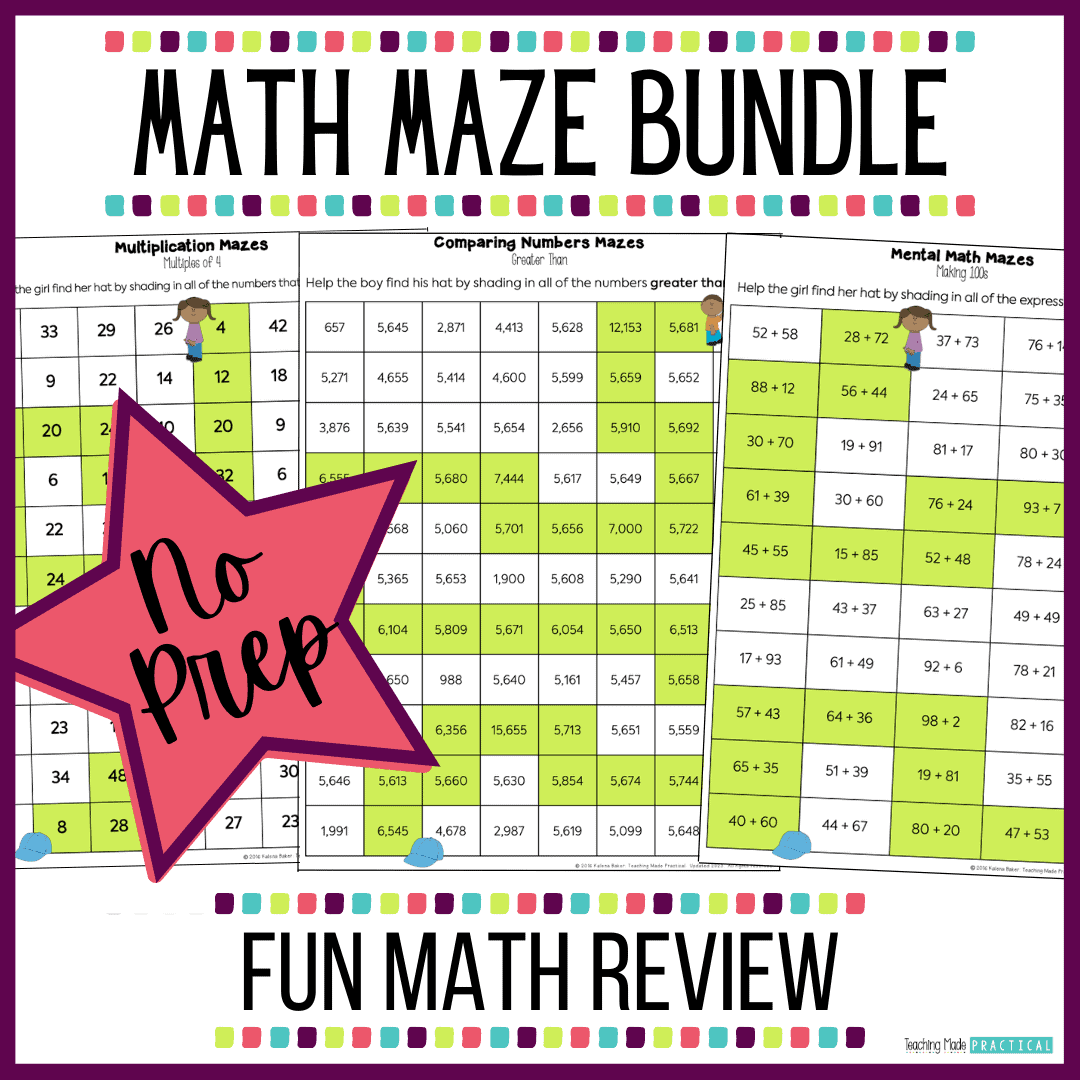 Get the Math Maze Freebie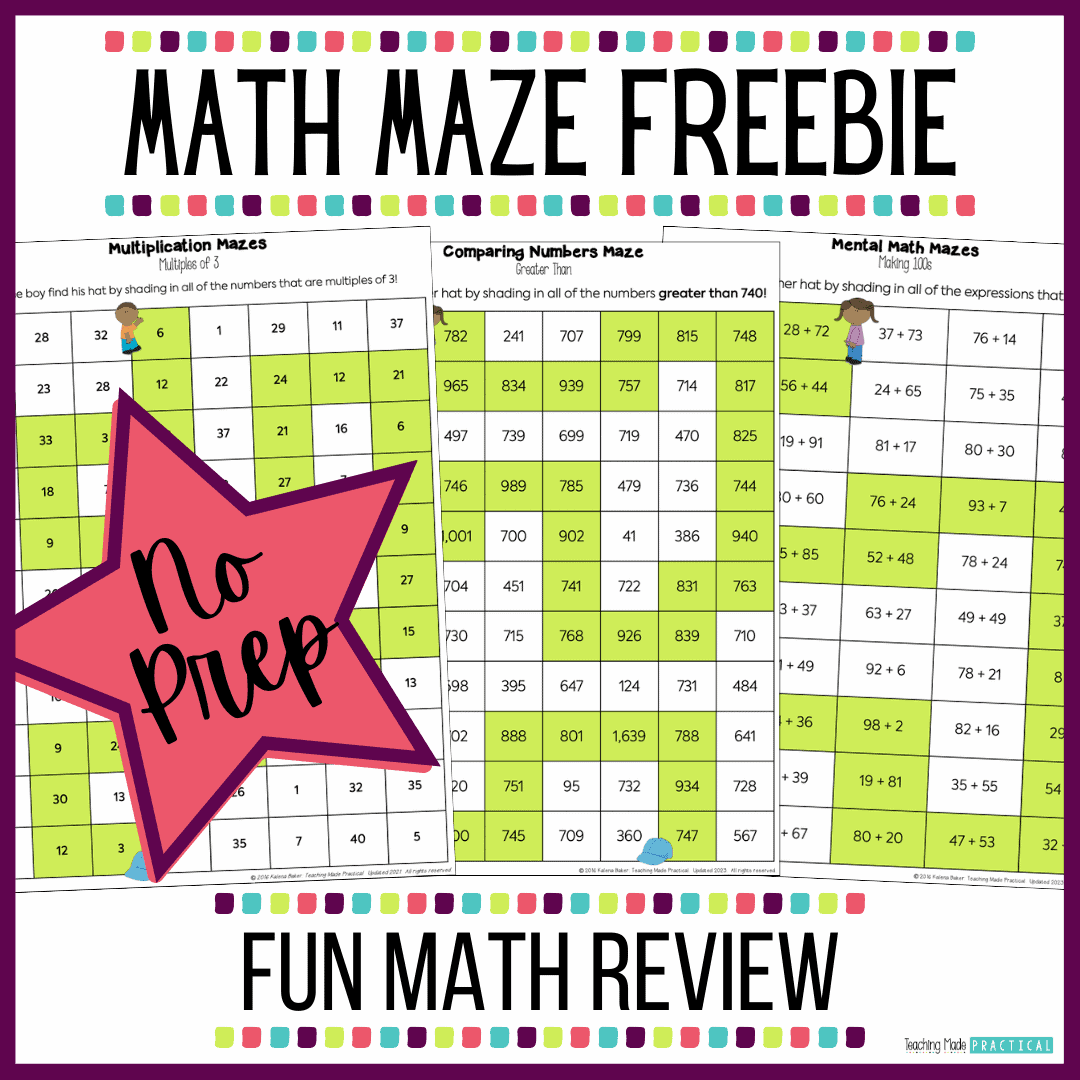 Have the math maze freebie sent to your email inbox right now!