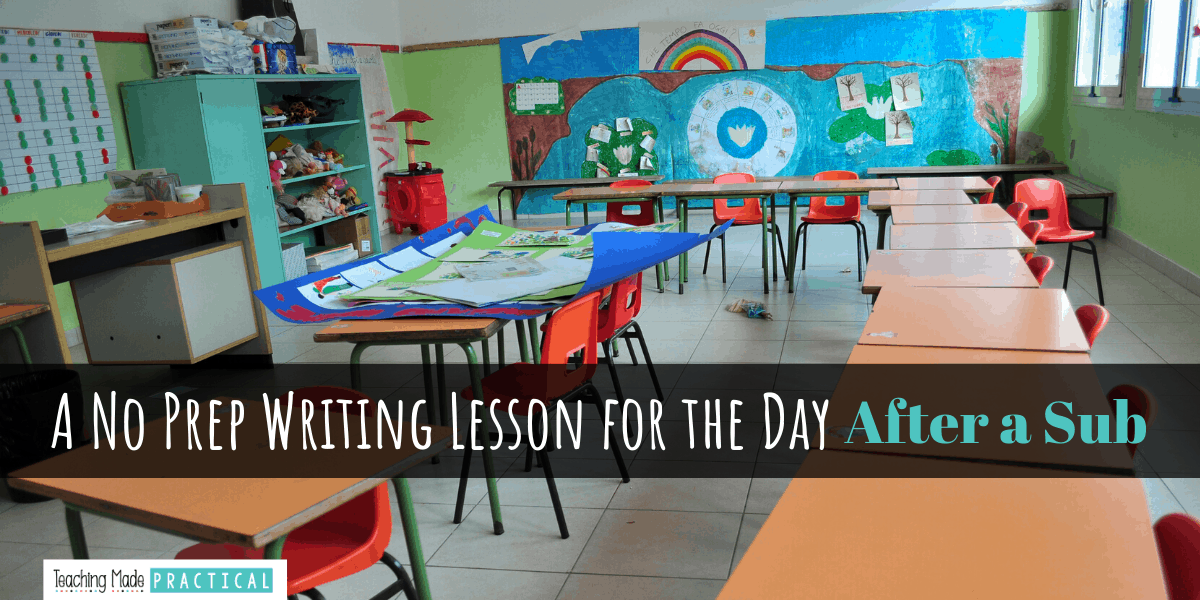 Entering your 3rd, 4th, or 5th grade classroom the day after having a substitute is always a nerve wracking experience. Chances are, you've had some of these questions run through your head before you open your classroom door.
The hardest part of having a sub is wondering what happened all day when you weren't there to supervise -  wondering if there were behavior problems or other issues that you should know about, but that the sub either didn't notice or didn't tell you about.
A Disastrous Experience with a Substitute
Once while teaching 3rd grade, I came back the day after a sub to chaos.  As soon as the first students walked in through the door that morning, they had stories to tell.  I had an angry parent show up halfway through the day wanting to know what had happened to her son.  My classroom was a mess.  And there was no note, and no easy way for me to contact the sub.
To sort all of this chaos out, I had each of my students write a note to me, telling me what had happened while I was gone.  This turned out to be very helpful.  It helped me sort the truth from the lies.
More importantly, it helped me determine that the angry parent had a right to be angry.   I had a huge behavior issue that needed to be addressed.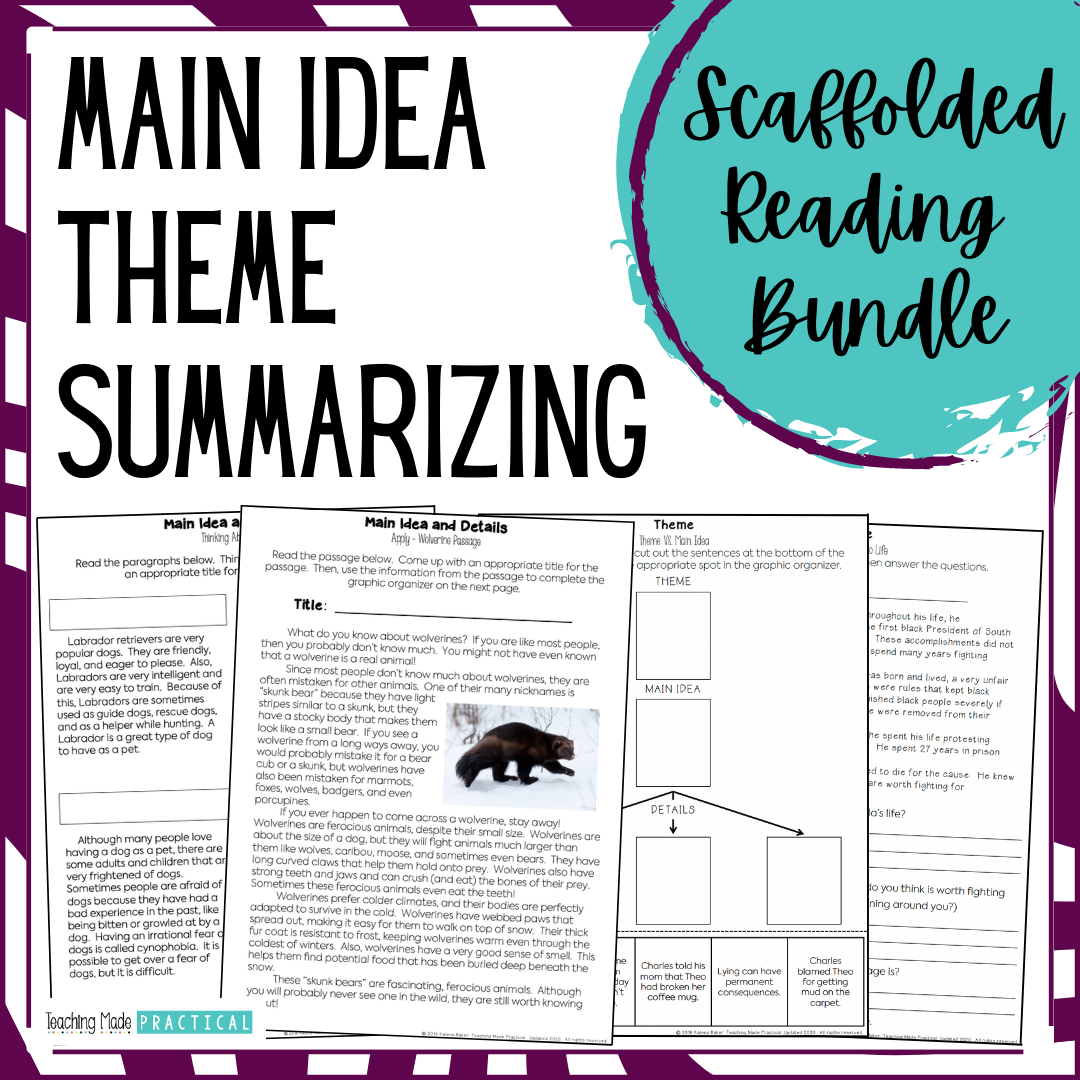 Main Idea, summarizing, and theme are hard skills to teach and hard skills for students to understand.  Curriculums often do not address these skills in a way that make sense to students.
This mostly no prep resource scaffolds these 3 skills to help even your struggling students be successful - and right now it is 35% off!
An Idea For the Day After a Sub
These notes turned out to be so helpful that I began having my students write them to me every time I had a sub.  Over time, this process got refined and adapted.  Eventually, I began using it not only as a way to find out what happened while I was out, but also as a writing lesson.
By providing students with a paragraph frame for them to fill out, I could have my students practice specific writing skills while also figuring out if there were any problems while I was out that needed to be addressed.
Almost all of my students enjoyed this activity.  They were writing with a real life purpose, and they had important stuff to tell me!
I usually changed up my paragraph frames based on what writing or grammar skills I wanted students to practice, but an example is below!
     Yesterday was a ______ day because _________.  While the sub was here yesterday, I _________ and _________.  I think you should know that _________.  Next time we have a sub, I will _________.
These paragraph frames are so easy to adapt.  If I wanted my students to practice writing out dates, then I would include that in the paragraph frame.  If I wanted them to practice indenting, then I would make sure to point out the indentation before they began writing.  If I wanted them to practice writing out dialogue, then I would be sure to include that in the paragraph frame.
(Sentence and paragraph frames like this are also helpful for teaching comparing and contrasting writing and teaching students how to ask meaningful questions.)
I usually had my students keep their notes anonymous so that they could write out what they wanted without being worried about tattling on a friend.  This meant that I didn't take a grade or even get useful data on particular students, but it did give students a chance to write with a real purpose.
Never Stress Over Sub Plans Again!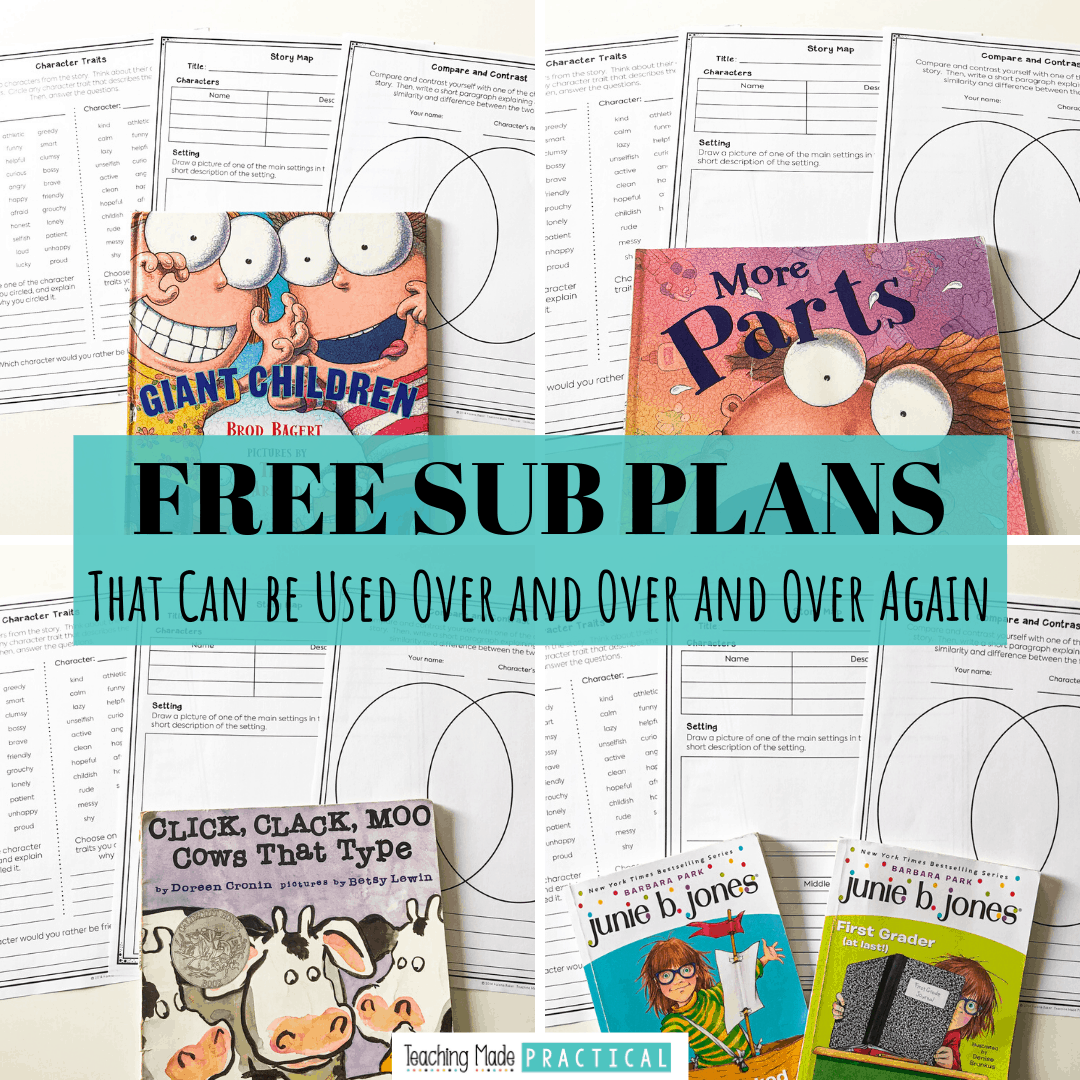 Make copies, find a fiction book, and you'll be ready for any emergency that comes your way!