Teaching opinion writing to your 3rd, 4th, or 5th grade students soon?  Use the sentence starters and paragraph frames below in your lessons to help students structure their writing, use transitional words, stay on topic, and support their opinions.
Templates like the examples below are a great way to introduce opinion writing.  The hope is that eventually, students will go on to write without a provided outline and add a little of their own personality to their writing, but starting off with a clear structure helps students learn to become better writers.
Start Small - With Opinion Writing Sentence Starters or Frames
3rd, 4th, and 5th grade students love giving their opinions, so help them structure their opinions with sentence starters and frames. This is a great way to introduce opinion writing and doesn't frustrate students.
Providing structure is especially beneficial for your ELL and low language students, but ALL students can improve their writing with this scaffolding.
Some example sentence starters are below.  Depending on the topic being discussed and the opinion being shared, not all sentence frames will work in all situations.  Adapt them for your particular scenario!
Example Sentence Starters
In my opinion, _____ is better than _____ because _____.
The best thing about _____ is _____.
I am strongly against _____ because _____.
Although some people believe _____, I believe _____.
Ever since _____, I have believed _____.
Using a Paragraph Template or Frame
Using paragraph frames is an even more useful scaffold when teaching opinion writing.  Frames help your upper elementary students better understand not only how to share their opinions, but how to support their opinions with effective arguments.  Paragraph frames also help students become more comfortable using transitional words in their writing.
In my opinion, __________ is better than __________ because __________.  For example, _______________.  Furthermore, _______________.  Clearly, _______________ is the worse option.
I believe the best __________ is __________ for many reasons.  The best thing about it is _______________.  Also, _______________ and _______________.  I think you will agree that _______________.
I prefer __________ because __________.  For instance, _______________.  Also, _______________.  Finally, _______________.
Opinion Writing Essay Template / Structure / Outline
Going from writing paragraphs to writing an entire essay can be overwhelming for upper elementary students - and middle school students as well!
Modeling how to write an opinion essay is an essential first step.  (My Scaffolded Opinion Writing Resource includes a teacher model to make this easy for you.)
After modeling an opinion essay, provide students with an opinion writing template/outline to help them structure their own writing.  This will help students stay on topic, use transitional words, and provide support for their opinions.  And, most importantly, it will keep students from feeling overwhelmed and frustrated.
If you know your students would benefit from this type of scaffolding but don't have the time to create it yourself, check out my Scaffolded Opinion Writing Resource.
It walks students through the writing process with support each step of the way. This resource also provides a model essay so that you can model expectations for your students. Plus, it can be used over and over again with different topics.
If you found these opinion writing tips to be useful, then you will probably like these tips for teaching students how to write a compare and contrast essay. 
Want a Compare and Contrast Freebie?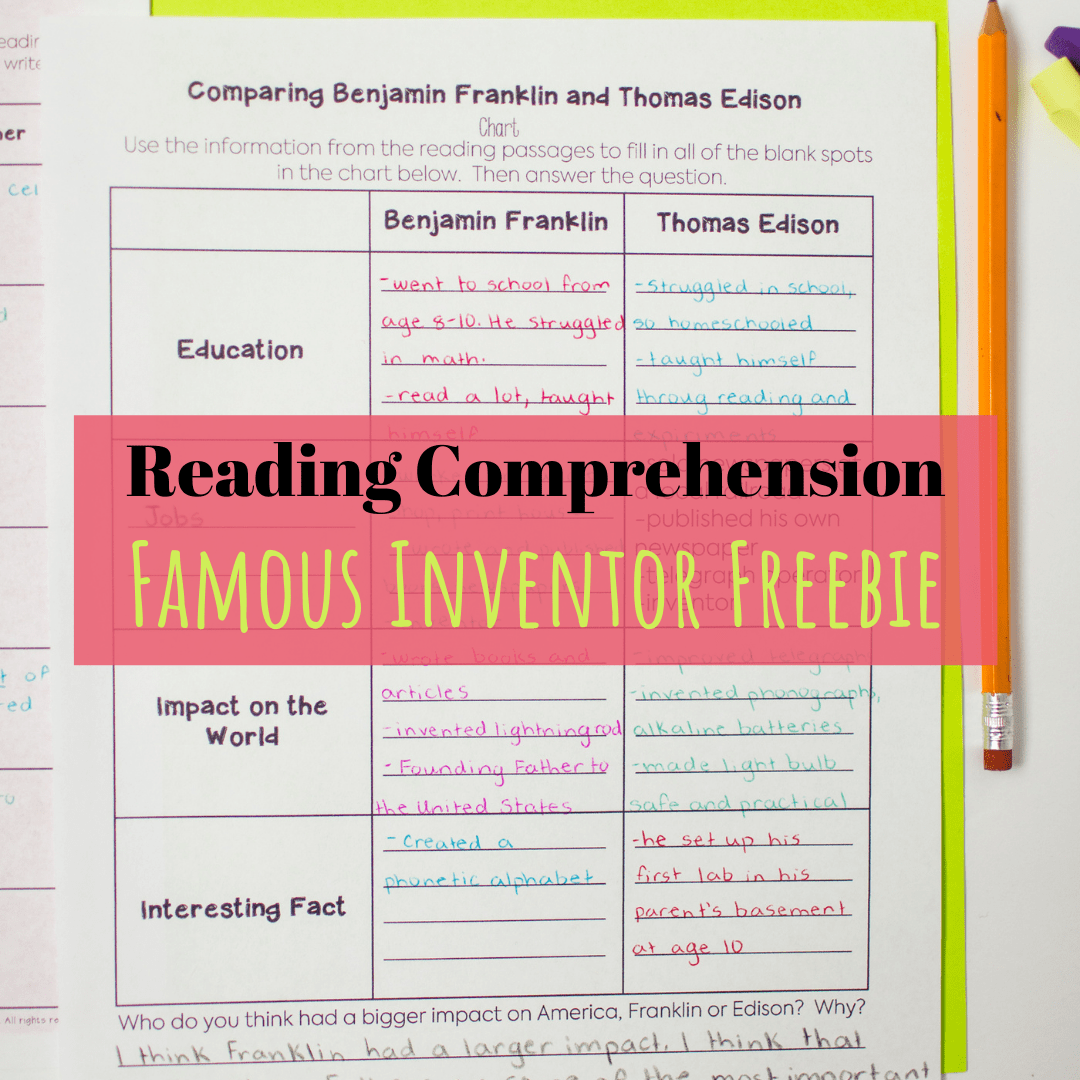 Download these reading passages with a compare and contrast activity for free and use it to today!