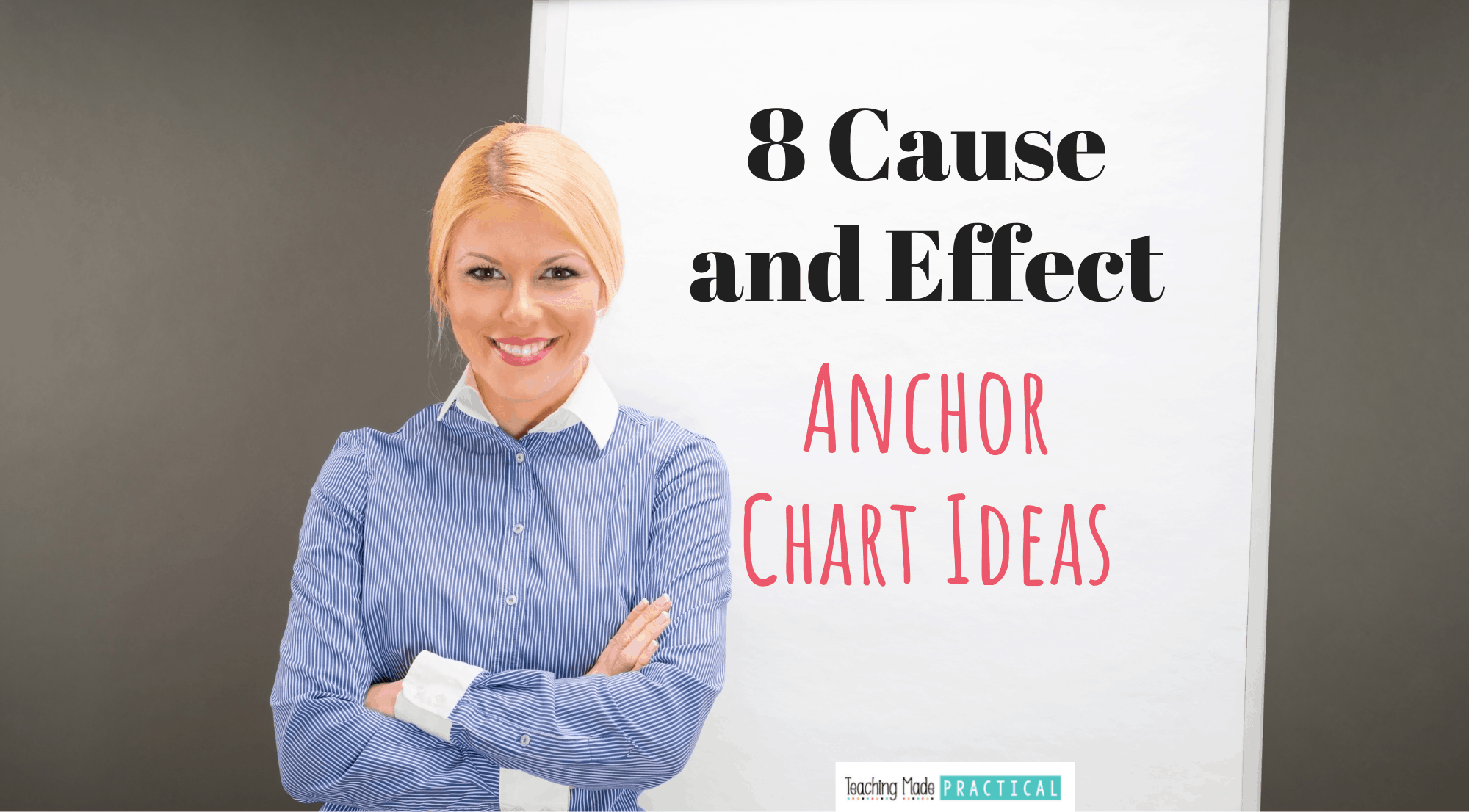 Teaching cause and effect soon?  Use these cause and effect anchor charts as inspiration for your upcoming lessons in 3rd, 4th, or 5th grade.  Whether you are introducing cause and effect or looking for ways to challenge your students' understanding, you will find an anchor chart that works for your classroom!
Some of the links below are affiliate links, so if you choose to click the link and buy I might get a small compensation at no cost to you.
You might find some of these other lesson ideas for teaching cause and effect useful as well.
Never Stress Over Sub Plans Again!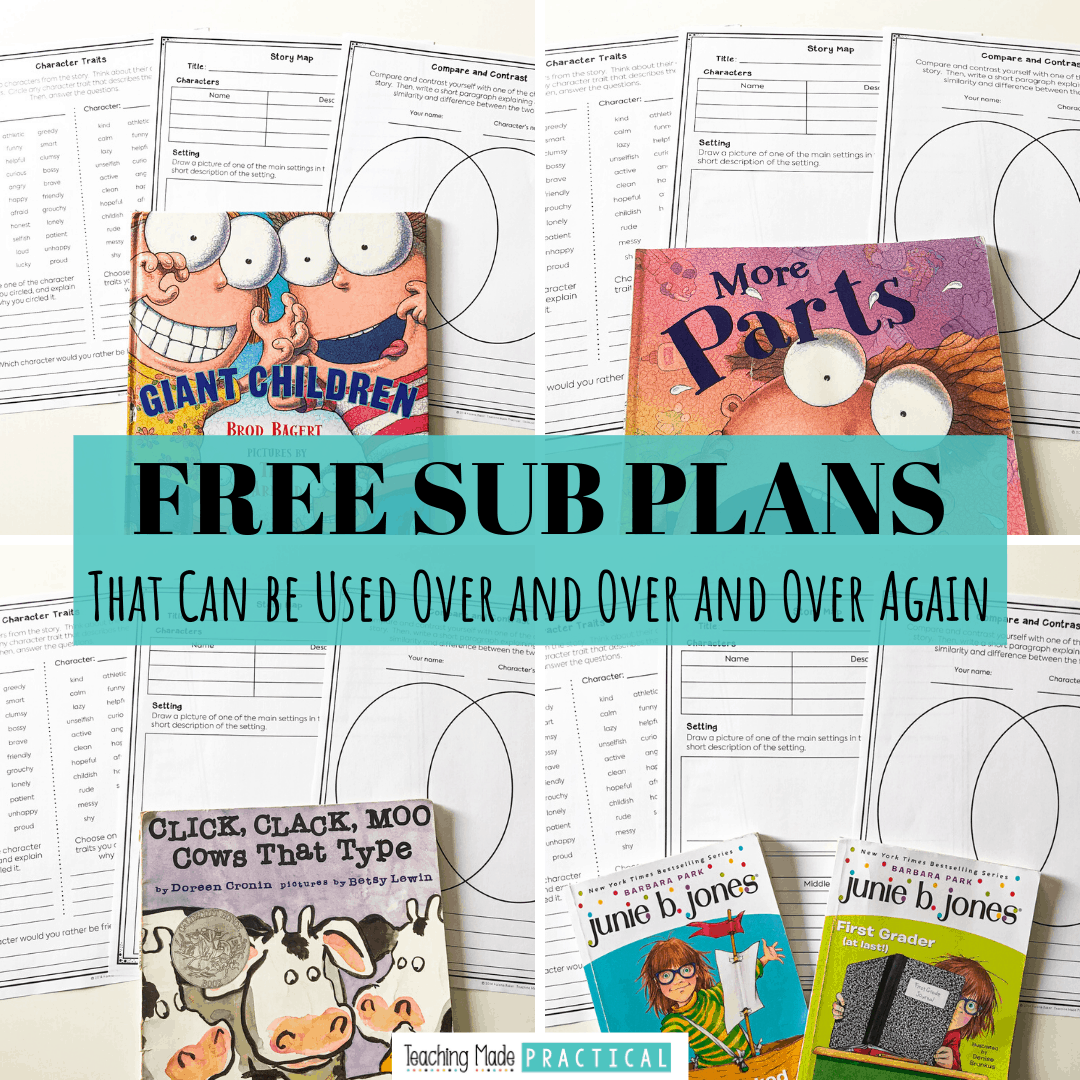 Make copies, find a fiction book, and you'll be ready for any emergency that comes your way!