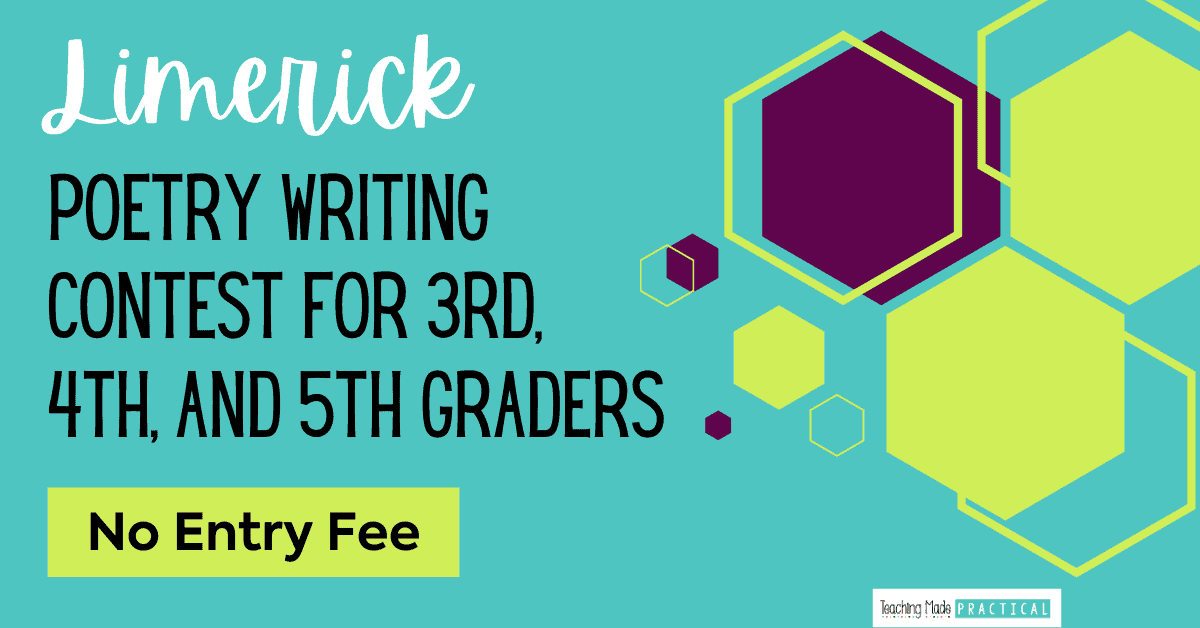 Teaching Made Practical is having its first ever limerick writing contest!
It's easy...have your 3rd, 4th, or 5th grade students write their own original limerick, and submit it for it a chance for them to win!  1st, 2nd, and 3rd place winners will all receive a prize - and their teacher will win a prize as well!
Limerick Contest Rules
Entrants must be in 3rd, 4th, or 5th grade
Only one entry per student
Entrants must write and submit their original limerick by April 30th
Entrants must submit their limerick via a document or photo
A parent or teacher email address must be provided with each entry (so Teaching Made Practical can contact winners through an adult)

The parent of teacher of winners will be notified by May 5th and chosen by Kalena Baker from Teaching Made Practical based on creativity, word choice, humor, and thoughtfulness.  Winners will need parental permission in order to get their poem published on the website.
Tips for Teaching Students How to Write Limericks
For students and teachers that are unfamiliar with poetry, learning how to read and write limericks is a great place start!
Since limericks are only 5 lines long and have a clear structure, this form of poetry can be much less overwhelming than others.
Start by reading engaging limericks to your students.  You can find plenty of Edward Lear limericks with a quick google search.  Then, introduce your students to the "rules" of limericks.  The most important ones are:
5 lines
AABBA rhyme scheme
usually uses humor
follows a specific rhythm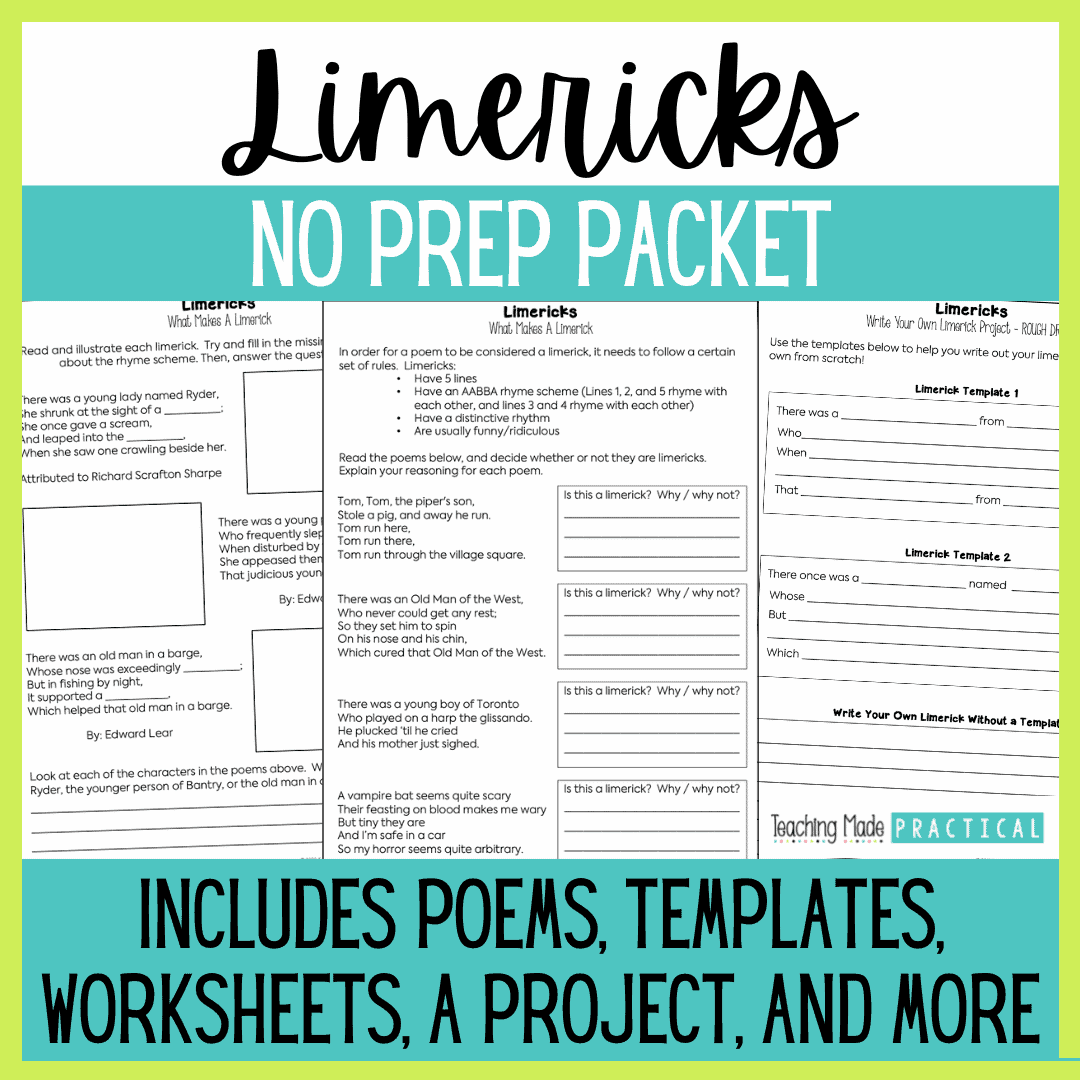 Never Stress Over Sub Plans Again!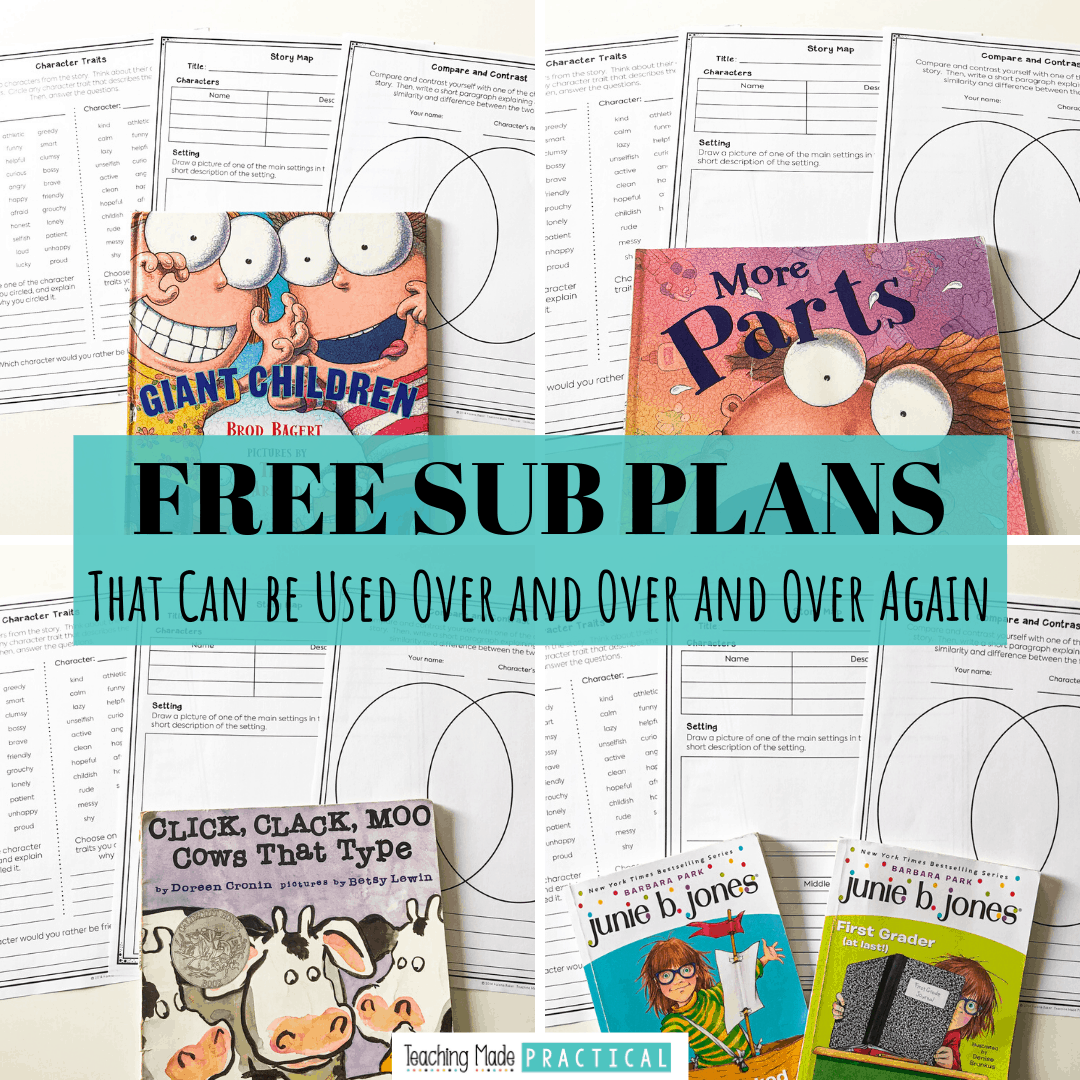 Make copies, find a fiction book, and you'll be ready for any emergency that comes your way!