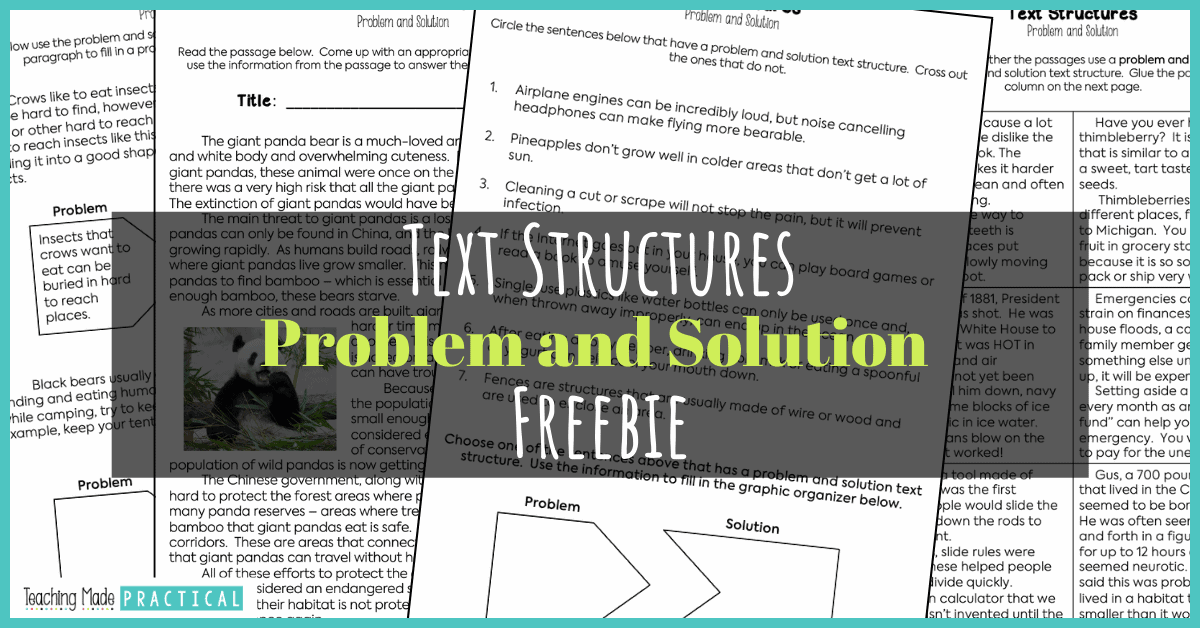 You can never have too many nonfiction text structure resources!  This skill is incredibly difficult for 3rd, 4th, and 5th grade students to understand because there are so many different things they have to understand in order to be successful with it.  Students need all the practice they can get.  🙂
This no prep freebie (a printable pdf) can help your students get the extra practice they need with the problem and solution text structure.
Get the Problem and Solution Nonfiction Text Structure Resource
Get the free resource below.  It will help introduce and review this text structure with your students.  It starts with short text (sentences), making sure students can actually distinguish between problem and solution and other text structures.
Then, students complete a no prep cut and paste activity that has students sort paragraphs as either having the problem and solution text structure, or not having this text structure.
Finally, upper elementary students will get to practice problem and solution in a longer, one page passage.
Have this freebie sent to your email inbox right now!
More Nonfiction Text Structure Practice
Looking for a no prep way to help your students understand and distinguish between all of the text structures?  This Nonfiction Text Structures Resource scaffolds the teaching of 5 text structures in isolation before having students distinguish between the different text structures.
With this resource, students will develop a thorough understanding not only of the problem and solution text structure, but also comparing and contrasting, sequencing, cause and effect, and description.
Get the Text Structure Freebie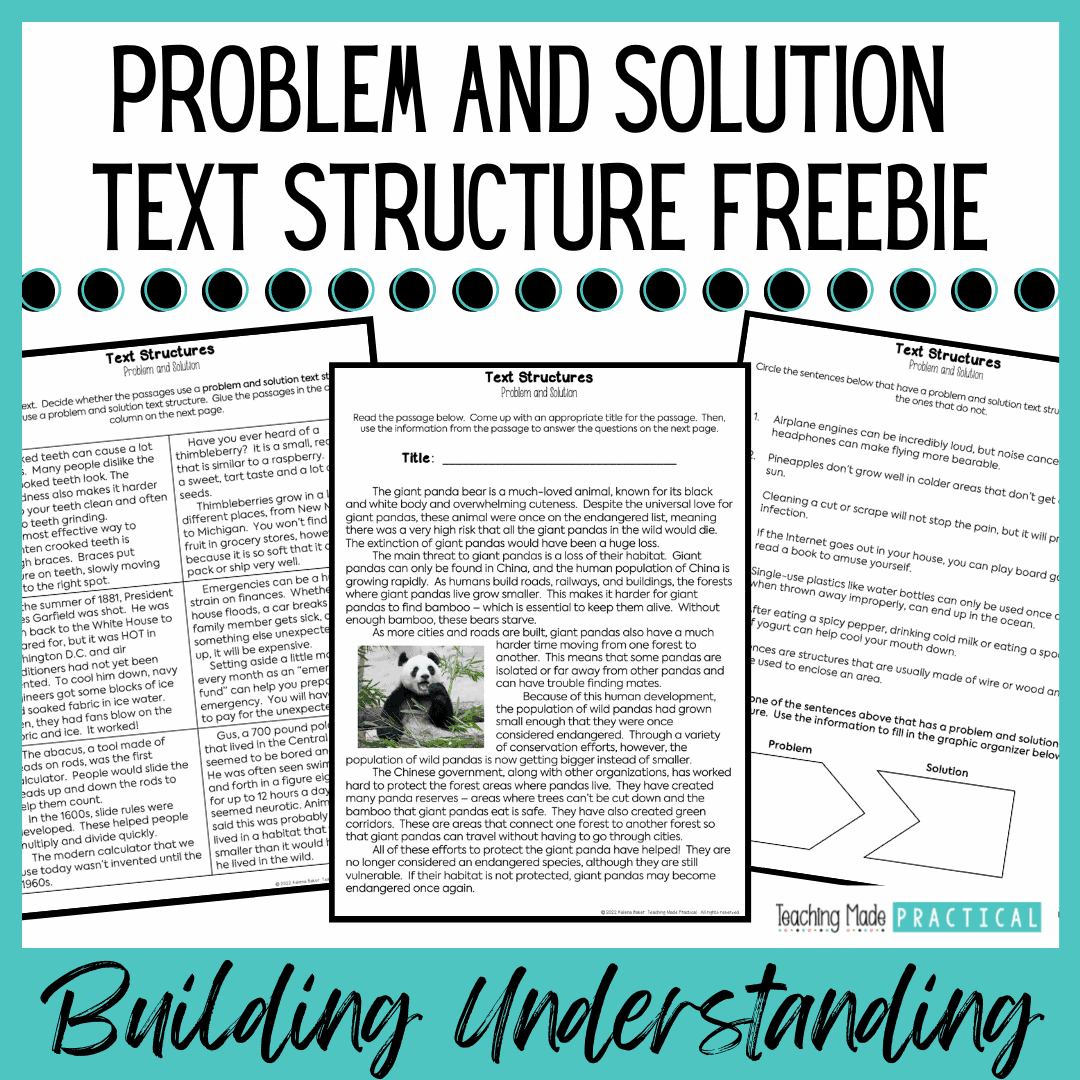 Have the text structure freebie sent to your email inbox right now!