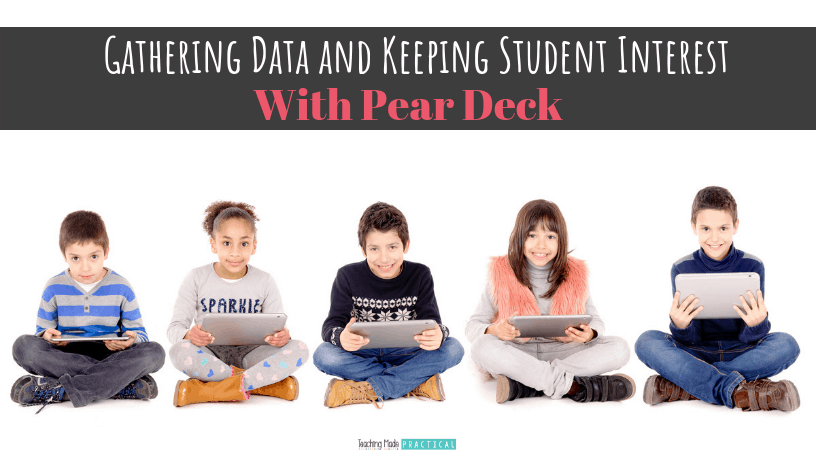 Written by Guest Blogger Amy Clancy
Formative assessment- getting to know each student by analyzing data that reveals student knowledge and performance.
Engagement- Finding a way to engage students in your lesson- to participate in a thinking fashion-
and better yet-
A way to engage AND assess….
But how? Do you know how many students I have? How do I keep track of all that data? My time is so restricted.
Wait! Is there something online that can do both? Why, of course! Pear Deck. 
Pear Deck is an intuitive, easy-to-use gaming platform, built around your content. Using interactive learning templates that you choose, you enter your content, practice prompts, etc. and you are ready for learning to begin.
How to Find PearDeck
There are two ways to access Pear Deck- first via Google, and the other via peardeck.com.
To find Pear Deck on Google- open a Google Slide and move to Add-ons at the top of the page. You can get this addon with a search for Pear Deck; however, I have found that I had to go to Pear Deck itself and connect to my school Google account from there. 
Once logged in, you will be directed to do the usual - enter your school's zip code and your school name and permissions pop ups will allow you to connect to your Google Account. 
When logon is finished at Peardeck.com and you are connected to your Google Account, you can go back to your Slides presentation in Google and find that now in "Add-ons" Pear Deck is available. Open Pear Deck and your Slides will change a bit- where Pear Deck templates are now available to the right,  offering three options: 
Beginning of Lesson: Short response, drag the dot 
Middle of Lesson: Short response, label, matching, mind-mapping, summarizing 
End of Lesson: Write, draw, and my fave: In a letter, explain today's lesson for an absent friend.  To insert the template, first click on the slide, then double click on the template you want to use. It will process and appear in the previously chosen Google Slide. 
Play around with these options with friends (once created, and you choose to present, a code will be given for students/friends to log into.) Practice the different free templates available, getting responses, what it looks like on both sides - student and teacher, and the type of formative data it provides.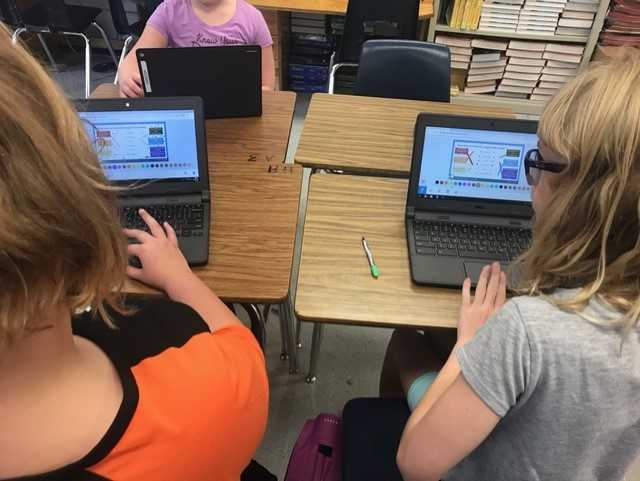 Challenged by Admin?
Sometimes the biggest challenge is convincing Admin/Tech Directors to allow you to use a new platform.  With Pear Deck, students do NOT login- they use the code to access via joinpd.com.
Beyond that, read on for how Pear Deck provides two key features valued in education today. Feel free to use it or make it your own if you have to "go-to-bat" in order to use Pear Deck in your classroom. 
Use of Pear Deck provides two key features:
Engagement
Engagement is a keyword in education and Pear Deck does not fail to deliver. When I used the platform with fifth graders, we worked on Figurative language. Students were able to drag and drop, match terms to definitions, and write in their own responses to name a few options that Pear Deck provides. 
When students are engaged, according to the NWEA, "Research has historically indicated strong correlations between student engagement (typically defined as attention to the area of focus, active participation in learning, and time on task) and student achievement. These correlations remain strong for all levels of instruction, across all subject areas, and for varying instructional activities." (source)
I found that even fifth grade students could easily log into and use Pear Deck. A few of their comments explain it best: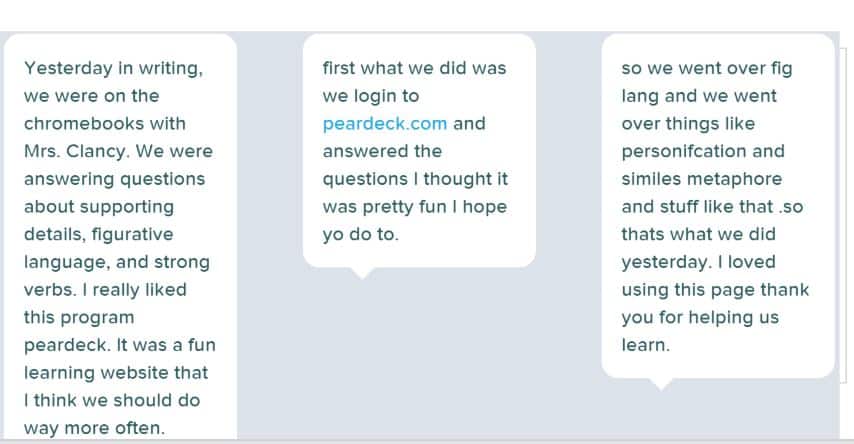 Without Pear Deck, many students are less engaged and thusly retain less.  This tool amps up student participation. But getting kids engaged requires that you also get to know them.
Knowing Your Students
Formative Assessment is and should be another keyword in education. It is the ONLY way one can know student performance levels in order to act upon that information with thoughtfully designed lessons and practice.  
Formative= informs and it's done through assessing students, not for a grade, but for information. Both the teacher and the students can learn about themselves, their learning and set goals for learning.
If the teacher does not know where each student "is at" in their classroom, they are planning blindly or rotely rather than diving in to see what kids know and don't know. Even misconceptions students have can be formatively assessed by  the teacher. AND everyday fun things- a get-to-know you activity that will culminate many student likes/dislikes in order to plan what type of materials and learning you want to do. To be the best teacher, formative assessment is a must in order to get to know the "whole child." 
This is what drew me to Pear Deck first and foremost. The ability to formatively assess students and in some cases- pre-test and post-test to see what students knew, and didn't know and how learning changed through the lesson.
 I can formatively assess in another way- Pear Deck gives a place for students to reflect- also an important process in learning or… learning won't happen. 
Even the business world understands the importance of reflection as noted by Harvard Business Review,  "Reflection gives the brain an opportunity to pause amidst the chaos, untangle and sort through observations and experiences, consider multiple possible interpretations, and create meaning. This meaning becomes learning, which can then inform future mindsets and actions."
Reflection shows you how students are thinking, misconceptions possibly,  and if students are on-track. 
According to multiple studies noted by the NWEA, " using formative assessment can improve student learning. One of the ways that formative assessment does this is by improving student engagement" (source).  Pear Deck improves student engagement AND does this via formative assessment. Nothing like taking a test and liking it!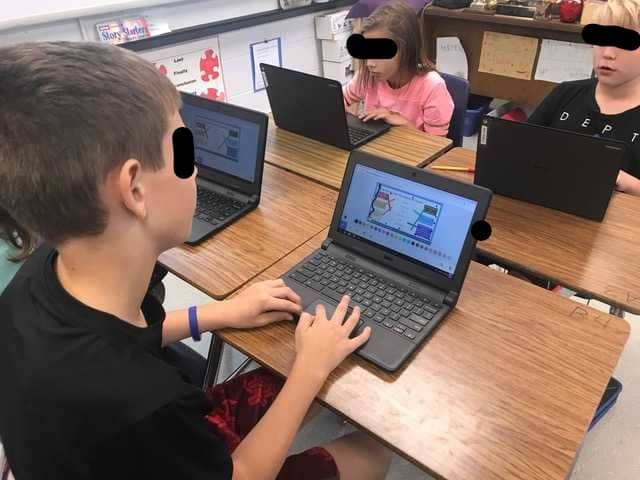 I wish you could see their eyes!  You can really see their engagement!
Pear Deck is free, but there are added incentives to talk your school into a paid subscription- A new Choose-your-own Adventure writing, Social-Emotional Learning Templates to use (at the start of the day- after recess, etc.) and other interactive learning templates you can choose from.
To-date, I have not paid to use Pear Deck- rather I have found that I can purposefully use it  to assess student knowledge and when inserted strategically- students did not lose interest.
Ultimately, three* studies (among many) showed that without engagement, students  have poor performance and suffer from low academic success.
The best teachers know that formative assessment on various levels is crucial for getting to know students in a variety of ways- not just for data- and it provides information from which you can plan your lessons, choose your reading material, and more.
Give Pear Deck some practice this summer and then give it a try in the classroom- when you can show data on what students have learned or haven't learned, be ready to wow your admin!
*Sources: 
     Dyer, Kathy, "Research Proof Points – Better Student Engagement Improves Student Learning" NWEA September 17, 2015
     Porter, Jennifer. "Why You Should Make Time for Self-Reflection (Even If You Hate Doing It)" Harvard Business Review. MARCH 21, 2017
 *Studies: 
* Cobb (1972, Relationship of discrete classroom behaviors to fourth-grade academic achievement. Journal of Education Psychology)
*Skinner, Wellborn, and Connell (1990, What it takes to do well in school and whether I've got it: A process model of perceived control and children's engagement and achievement in school. Journal of Educational Psychology) 
*Finn, Pannozzo, and Voelkl (1995, Disruptive and inattentive-withdrawn behavior and achievement among fourth graders. The Elementary School Journal) 
*Finn and Rock (1997, Academic success among students at risk for school failure. Journal of Applied Psychology)
Amy Clancy is a 20 year educator at a middle school in Walton, KY- National Board Certified. She is the ELA Specialist, Yearbook and Podcasting Advisor, President of the KY Council of Teachers of ELA (Kcte.org), and a  Hope Street Group National Teacher Advisory Council Member. amy.clancy@wv.kyschools.us 
For a Free PPT that shows how to access Pear Deck as well as samples of questions and responses Please visit HERE.
---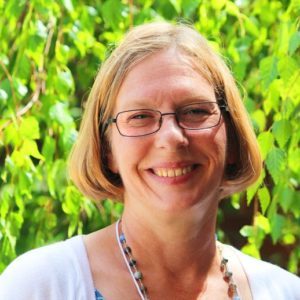 Never Stress Over Sub Plans Again!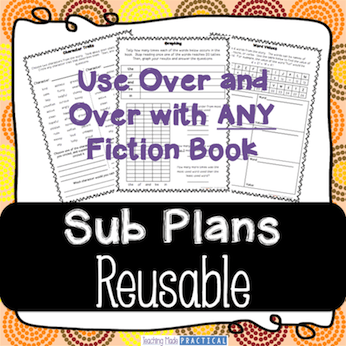 When you subscribe to my newsletter below, I'll send you my Reusable Sub Plans for FREE. You'll also get updates on new blog posts and freebies.