Most teachers don't go into the profession for the money (or lack thereof) or the "summers off." The majority of teachers go into teaching for one main reason – because they want to help.
That's why teachers work unpaid before the school year begins, wanting to set up their classroom so it's a safe and welcoming place for students.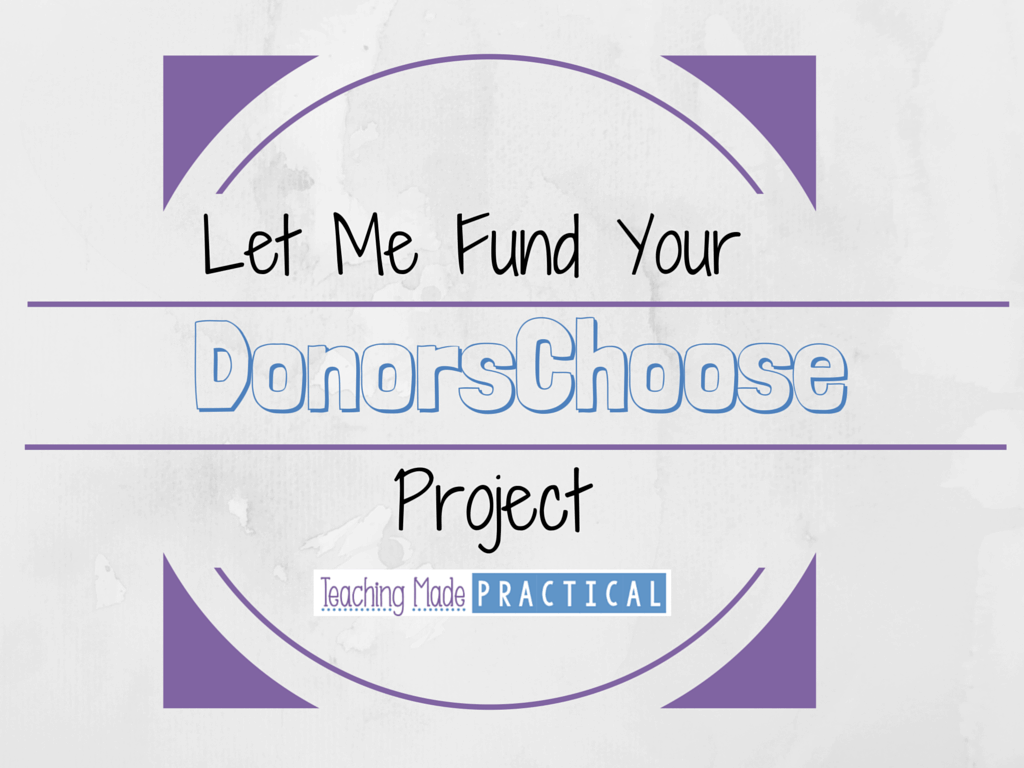 That's why teachers spend money out of their own pockets to make sure their students have access to books and school supplies.
That's why teachers volunteer their time after school and on the weekends preparing lesson plans and grading papers.
It's not about the money – it's about changing the lives of kids.
But more often than not, our desire to help is not met with appreciation, but with with disrespect, anger, complaints, and ridicule. Disrespect from the students we are trying to help. Anger from their parents. Complaints from our administration. And ridicule from the general public, who often accuse us of selfish motives when all we want to do is make a difference.
Teachers are the most undervalued and overworked people I know. And that's why I want to help.
Funding DonorsChoose Project
I'd like to help as many of you exceptional teachers as I can. In 2016, I donated a total of $2,464.52 to teachers through Donors Choose.
If you or any teacher you know has a DonorChoose Project that needs funding, please comment below so I can help fund it!
I spent the majority of my years teaching 3rd and 4th grade at urban, low-income schools. According to DonorsChoose, the schools I worked at were of the "Highest Poverty." My heart is with teachers at schools like these, where pencils and paper are a precious commodity, and where teachers are constantly changing the lives of kids that come to school with a LOT of baggage.
I want to support as many teachers as I can, but I'm particularly eager to fund 2nd, 3rd, 4th, and 5th grade teachers working at high poverty schools.
Below are examples of just a few of the projects I have donated to in the past.
Chess Team Goes to Nationals
Basic Coding – Dot and Dash
Math Manipulatives and Activities
Document Camera
Wonder Books
Scholastic News
Please let me help fund your project!