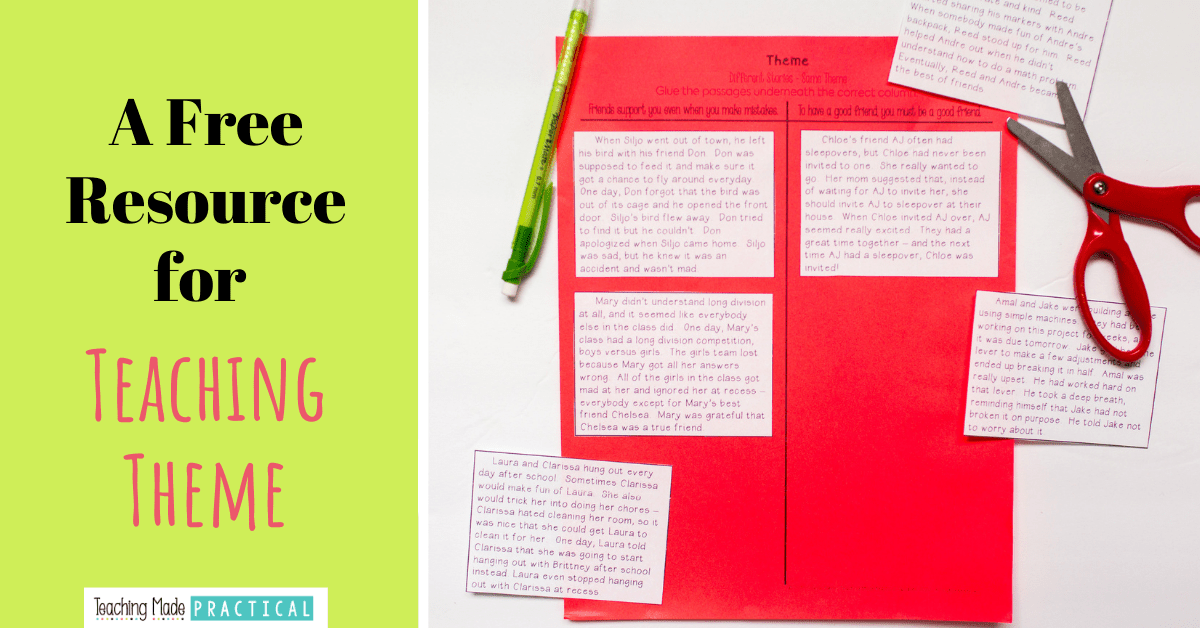 Teaching theme to upper elementary students can be incredibly difficult. It is such an abstract idea.  3rd grade, 4th grade, and 5th grade students need a lot of practice in order to truly understand it.
This no prep freebie (a printable pdf) can help your students get the extra practice they need with finding the theme of a story.
Get the Identifying Theme Resource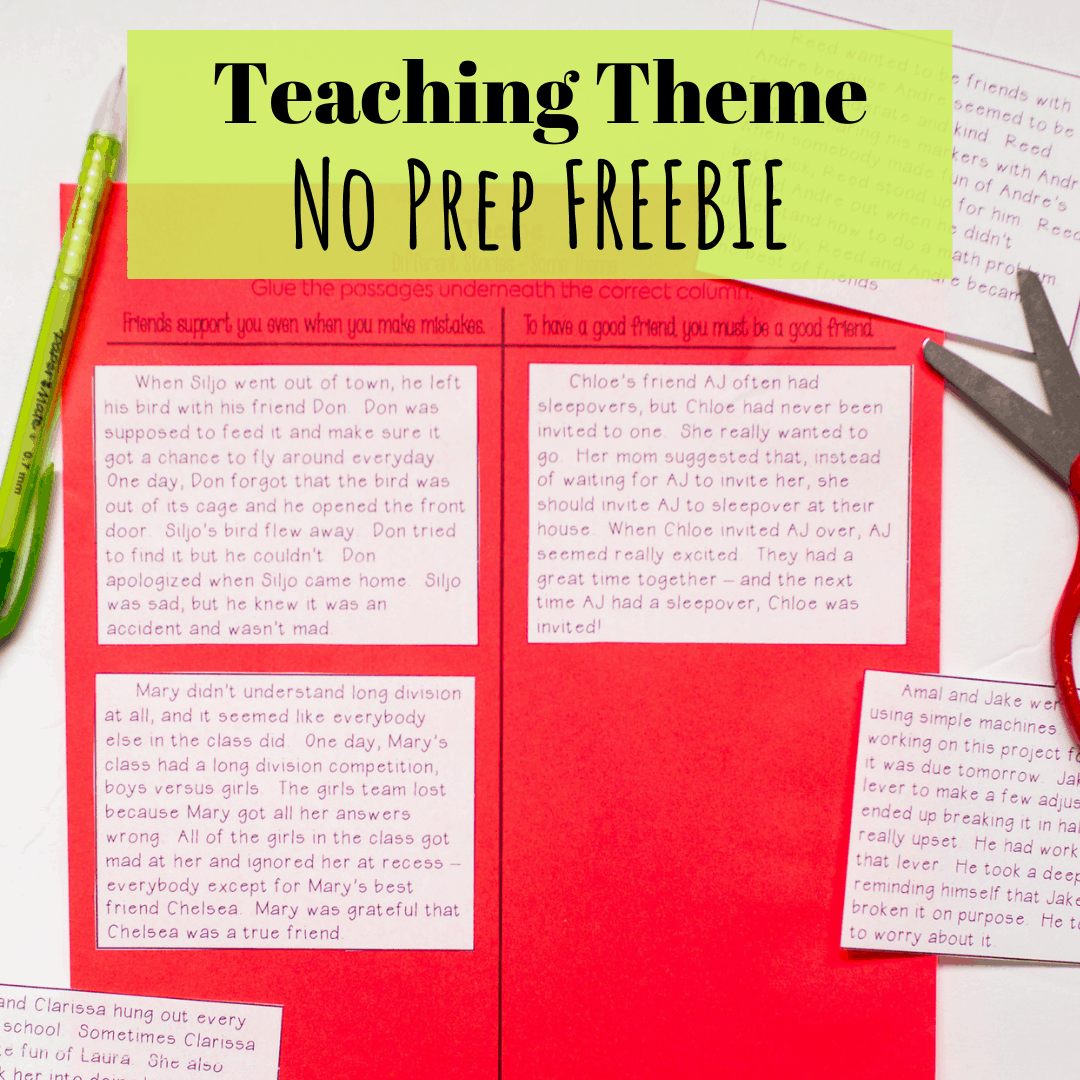 Download this cut and paste theme freebie here!