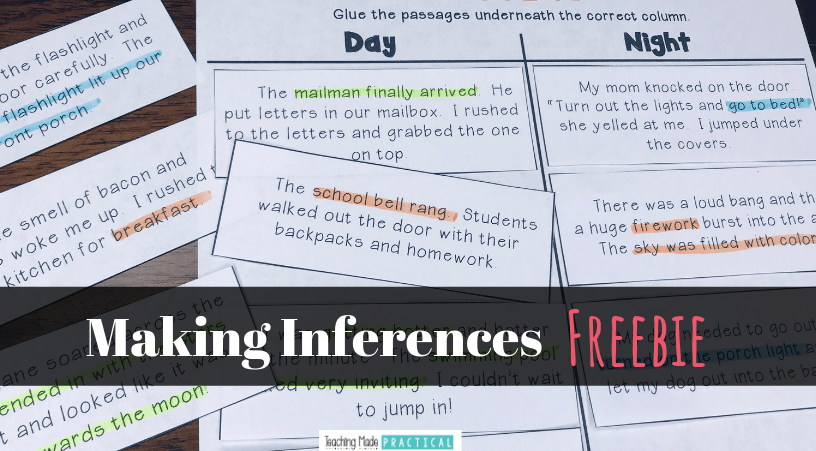 Teaching 3rd, 4th, and 5th grade students how to make inferences is hard.  We can create anchor charts that remind students that they need to look for clues from the author, think about what they already know, and read between the lines, but that doesn't make this skill any easier.
What students really need is practice - and a lot of it - on a reading level that is appropriate for them.
Free Inferencing Activity
This free inference activity can be used as a center or an independent activity to help students get the practice they need.
In this activity, students read 12 short paragraphs and must make inferences in order to determine whether the setting took place during the day or at night.  They cut each of the short paragraphs out and glue them in the appropriate spot on a t-chart based on their inferences.
You can download this resource for free at my TPT store here.  If this resource is useful for you, then follow me on TPT to get updates about new freebies and sales!
You might also like these tips for making teaching inferencing easier.
If you like the free inferencing resource, then you will love the complete resource.  It includes 10 of these cut and paste inferencing activities.  There is also a page where students get to write and create their own cut and paste inferencing activity.
Other teachers have found this resource very helpful for teaching inferencing to their upper elementary students.
One teacher said, "This resource is incredibly well thought out! There are two levels for differentiation, and plenty of scaffolding provided through the "either/or" scenarios and short passages. This has been a great introduction to inferencing for my kids!"
---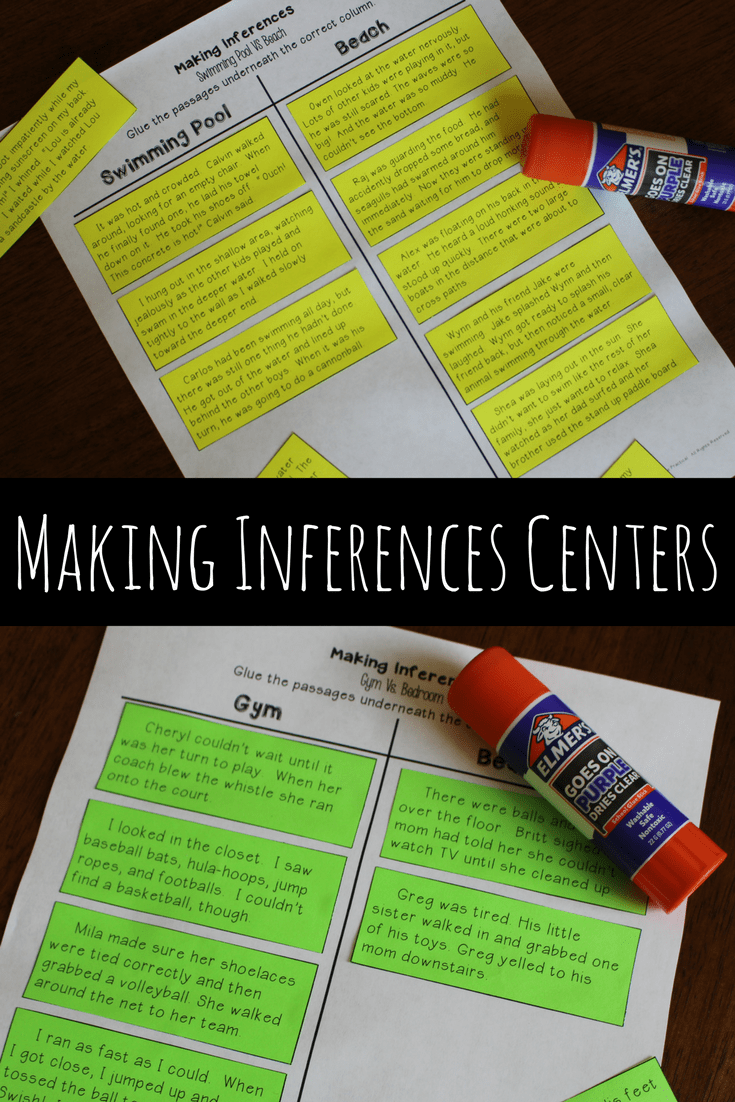 Another teacher said, "This group I had this year really struggled with inferences and this was a great hands on way for them to practice. Easy to use and they loved them!"
Never Stress Over Sub Plans Again!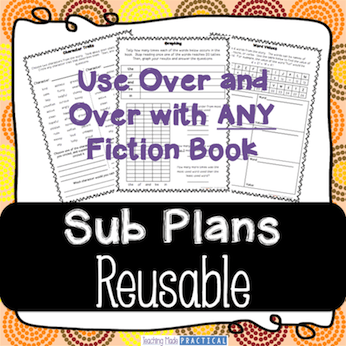 When you subscribe to my newsletter below, I'll send you my Reusable Sub Plans for FREE. You'll also get updates on new blog posts and freebies.