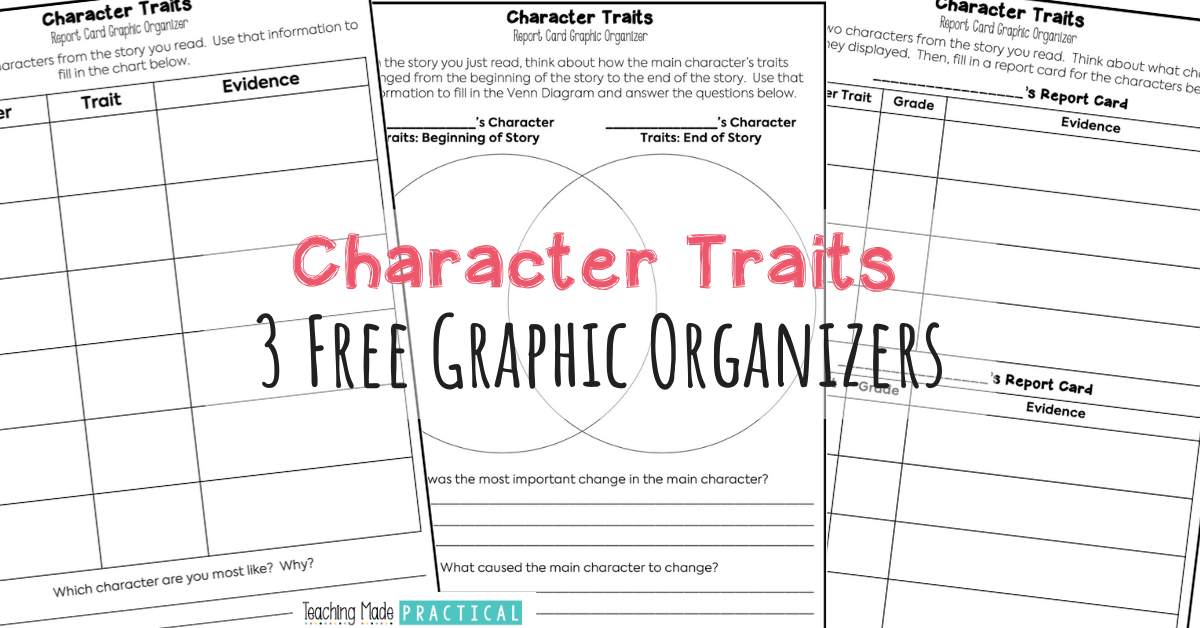 Character Traits Graphic Organizer: Report Card
This character traits graphic organizer has students assign a character a "grade" based on their different character traits, and then defend their grade with an explanation. This is a great graphic organizer to use to show students that everybody has their own strengths and weaknesses.
Before having students fill out a report card based on a character in a story, I would always model this graphic organizer using myself as an example. My students always got a kick out of "grading" me.
I tried to pick character traits that I exhibited often in the classroom, the good as well as the bad.  (These character trait lists are helpful.) Students would grade me on how truthful, patient, clumsy, and fair I was - I always got an A+ for clumsy!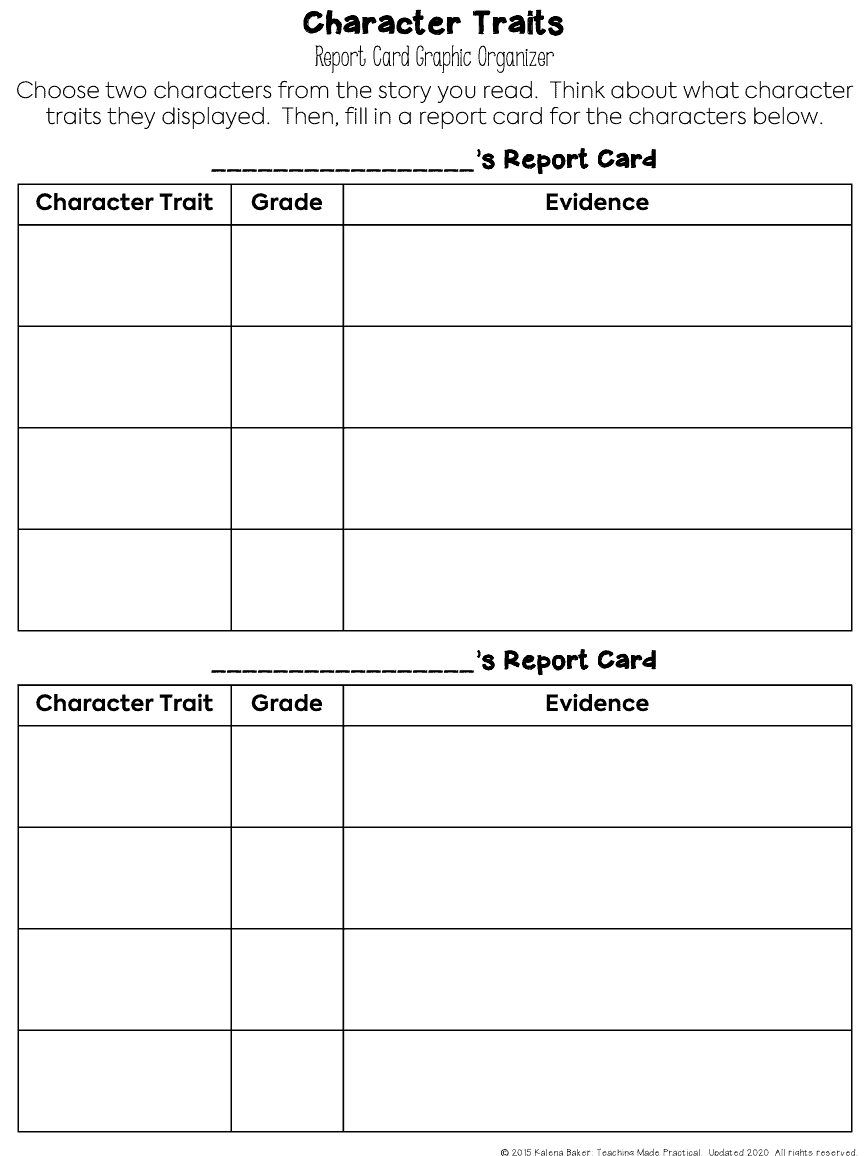 This simple chart helps 2nd, 3rd, 4th, and 5th grade students organize information about the characters they read about. By filling out the graphic organizer, students will be more easily about to compare and contrast the different characters in a story.
Also, it requires students to cite evidence from the story and defend their answers - a must have skill with today's standards.
Scaffold this chart by filling in some of the boxes, and asking students to fill in the remaining boxes.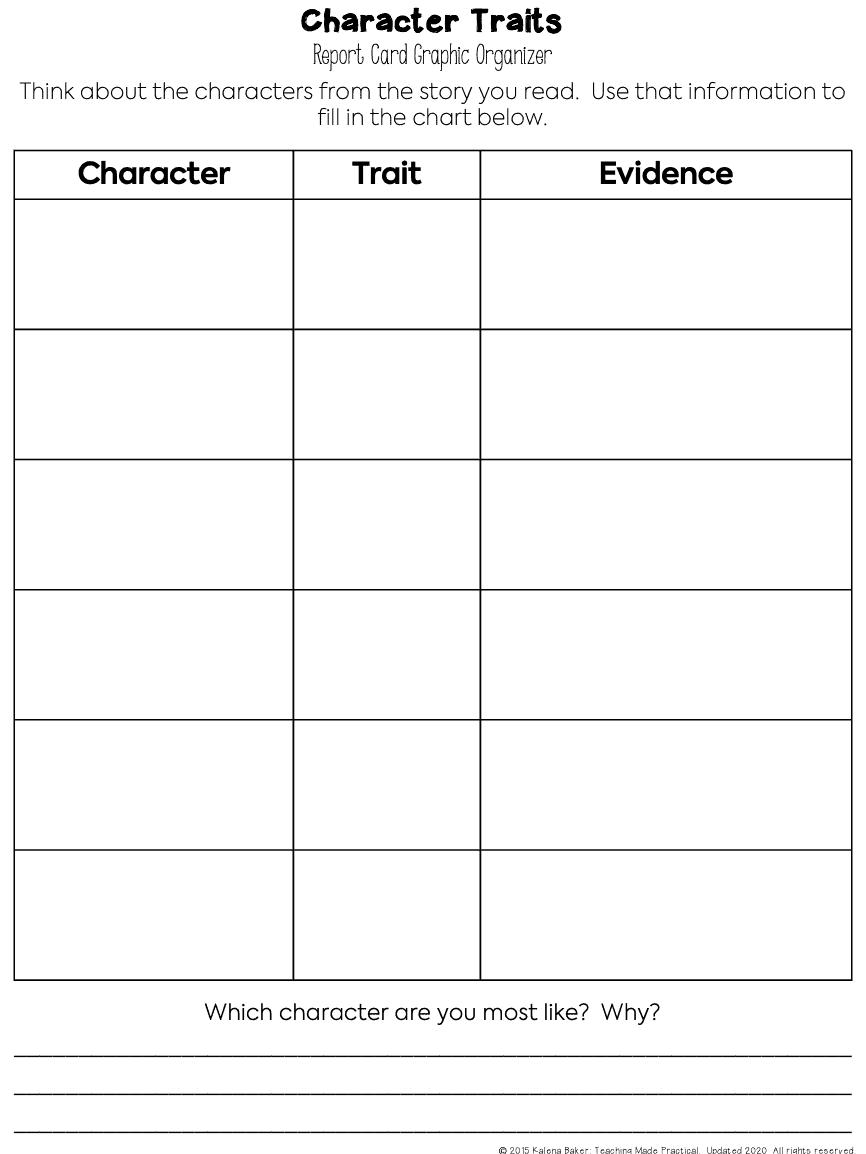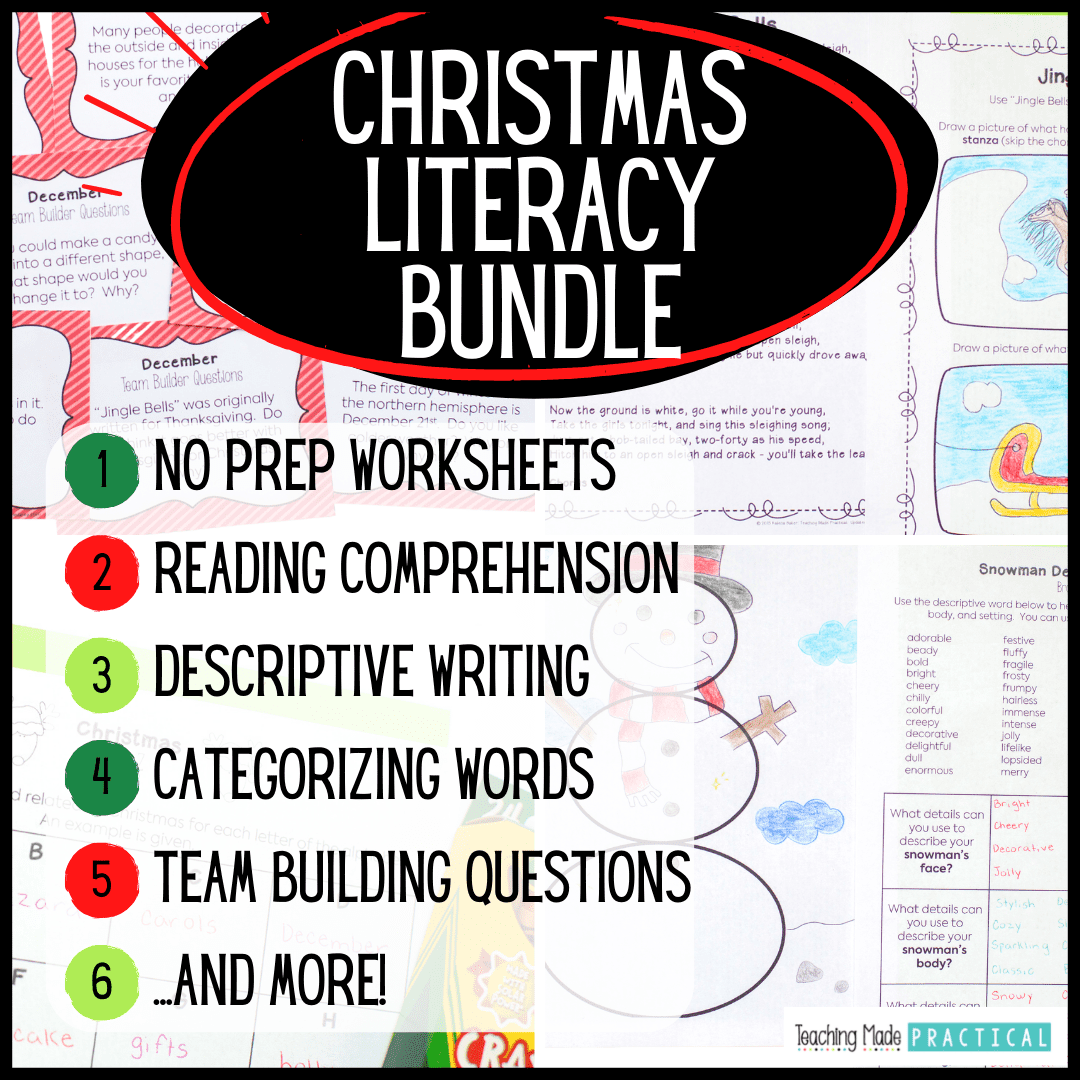 These Christmas Literacy Activities make this crazy time of year easier on you while still keeping your students engaged and learning! It includes:
no prep literacy activities
no prep reading comprehension practice using Christmas songs
a no prep snowman descriptive writing activity
a fun, no prep Christmas reading center
writing activities
...and more
Comparing Character Traits Graphic Organizer
This character traits graphic organizer compares a character's behavior at the beginning of a story to their behavior at the end of a story.  (You might also like these other compare and contrast resources.)  It will work best when used with a fiction story where one of the main characters undergoes a dramatic change.
2nd, 3rd, 4th, and 5th grade students must also answer questions about the main character and what caused the change.
Download these 3 Free Character Trait Graphic Organizers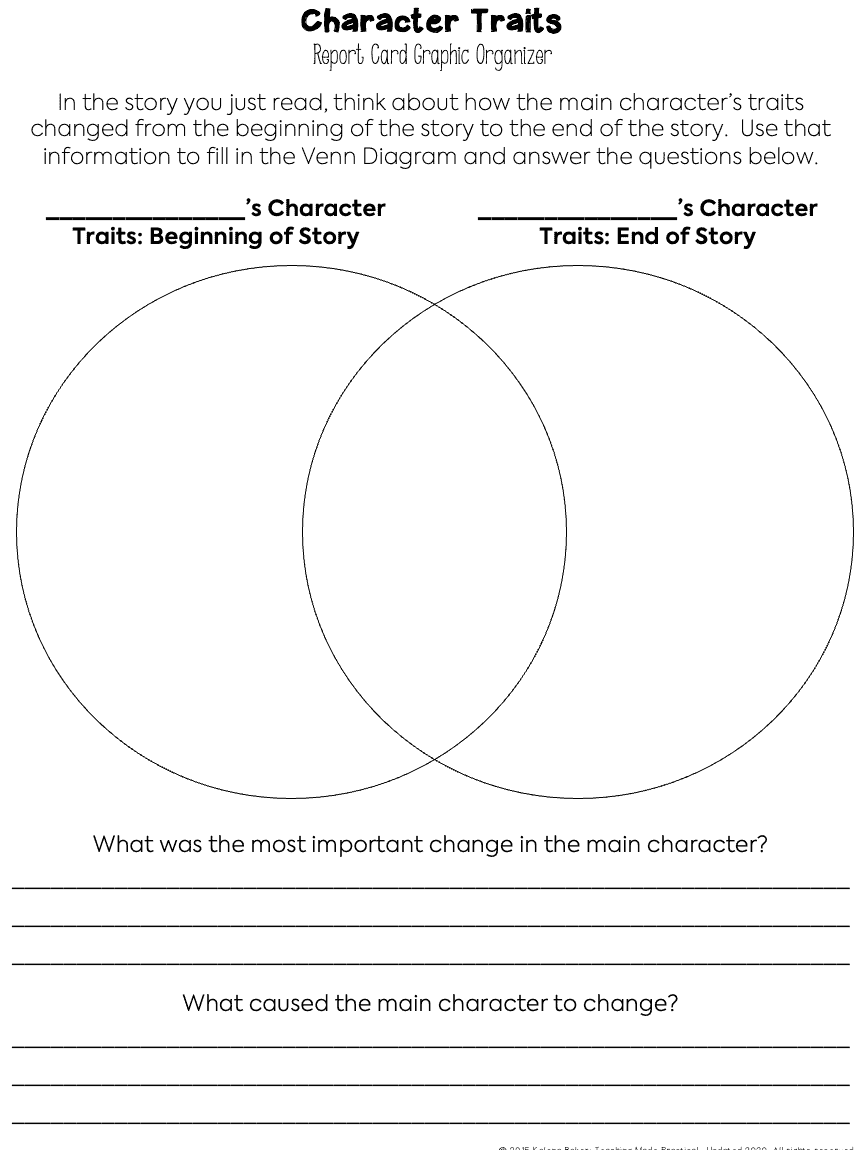 No Prep Character Trait Activities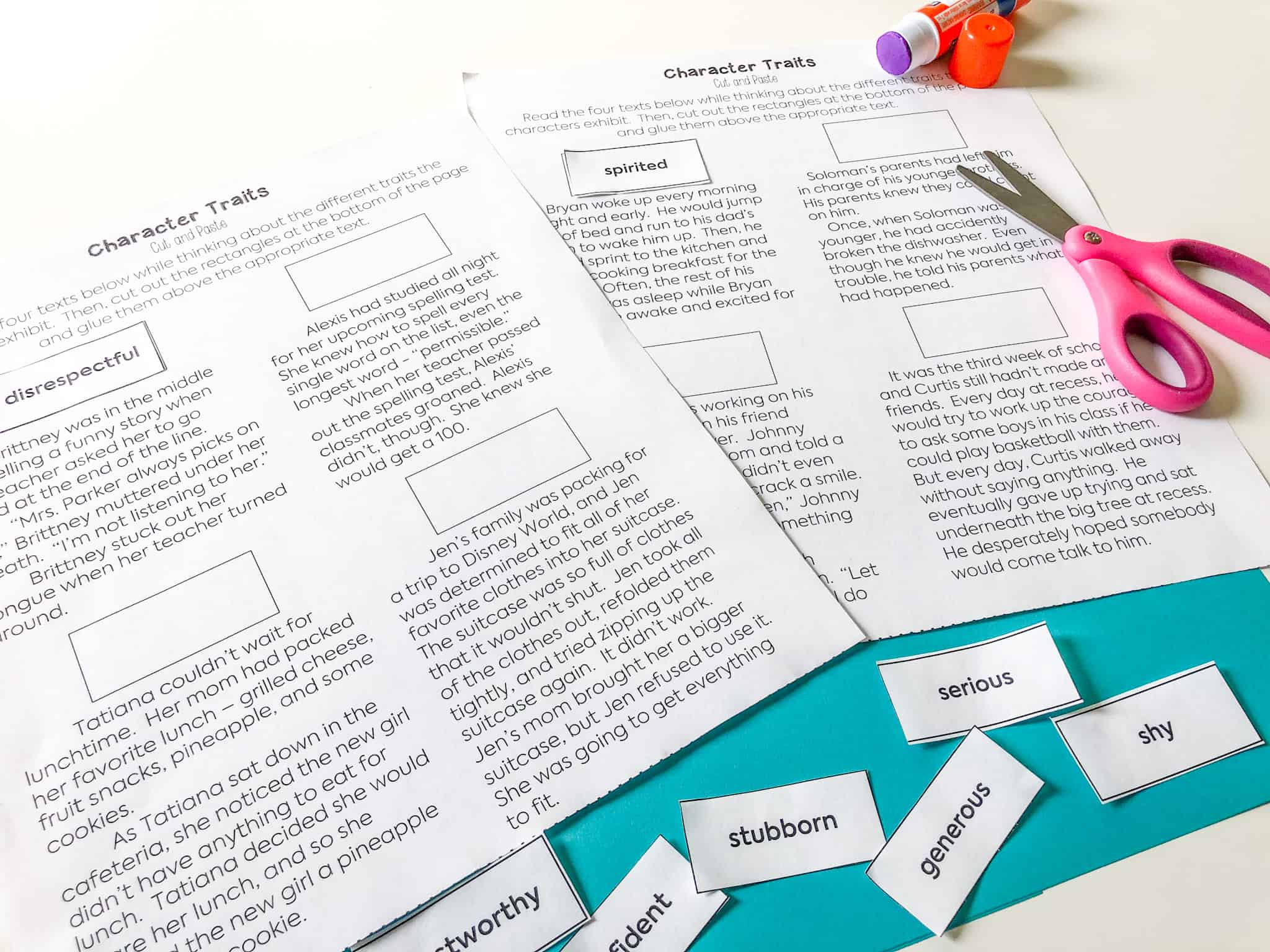 ---
You might also be interested in these Character Traits Resources - find freebies, ideas for building character trait vocabulary, and more.
Teaching Character Traits? You Need This Freebie.